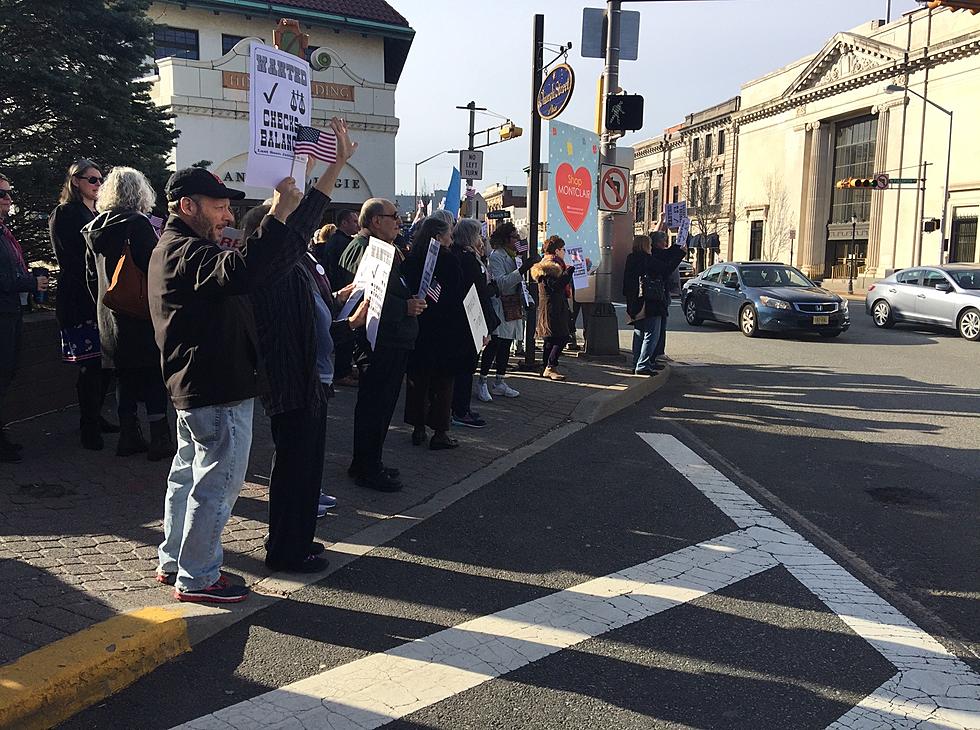 PHOTOS: Montclair demonstrators urge release of Mueller report
Crowds gather on the corner of Church Street, Bloomfield Avenue and South Fullerton Avenue. ERIN ROLL/STAFF
Between 50 and 75 protesters gathered on the corner of Bloomfield Avenue, South Fullerton Avenue and Church Street early Thursday evening, April 4 for a "Nobody is Above the Law" demonstration, one of several taking place across New Jersey.
The protesters called for Attorney General William Barr to release the entire report on special counsel Robert Mueller's investigation into whether there was any collusion between Russia and the Trump administration.
Passing motorists honked their horns in support of the demonstrators, and officers from the Montclair Police Department were on hand to keep peace.