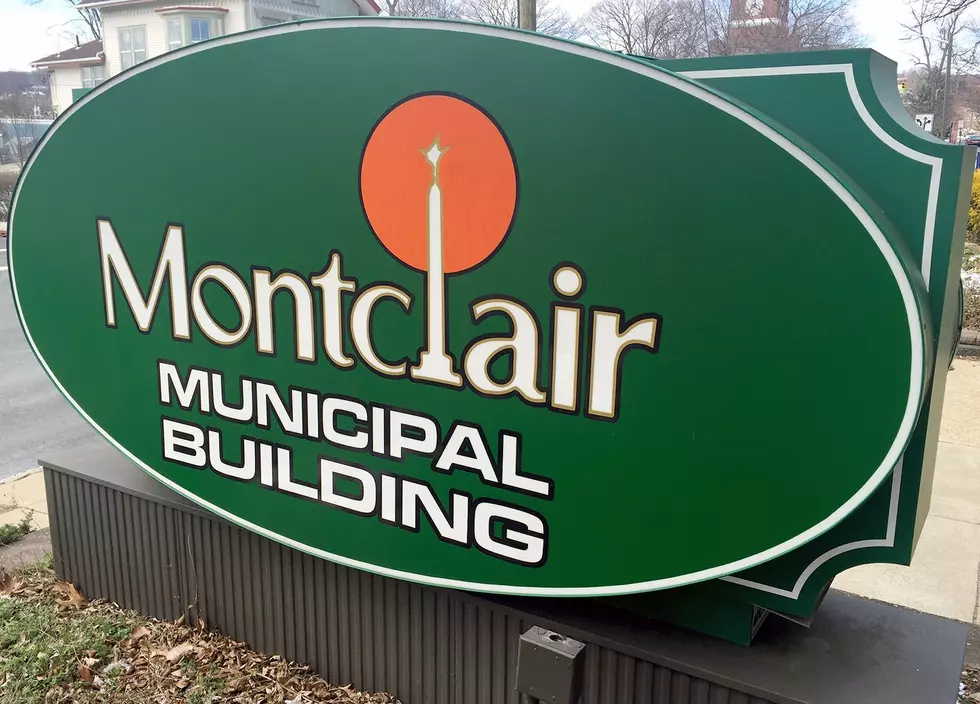 Montclair employees warned of increase in coronavirus outbreaks
Montclair Municipal Building Sign
PHOTO BY LINDA MOSS
By LOUIS C. HOCHMAN and JAIMIE JULIA WINTERS
hochman@montclairlocal.news and winters@montclairlocal.news
Montclair Township has seen a recent increase in coronavirus outbreaks among municipal employees, personnel were told in a notice sent this week.
The notice on March 8, from Health and Human Services director Sue Portuese, reminded personnel to continue best practices for avoiding transmission of the virus — including hand-washing, social distancing mask-wearing and quarantining after any close contact with someone infected.
Her notice didn't say if it was referring specifically to an outbreak among Department of Public Works employees that prompted an indefinite suspension of recycling pickups late last month, or cases in other departments. The township hasn't put out any notices to the community this week about service changes or office closures.
Montclair communications director Katya Wowk hasn't yet responded to messages asking for more details about the outbreaks, for the status of staffing in township offices or whether any department operations had been affected.
"Whether transmission is occurring within the workplace or from external sources, we are reminding you not to be complacent in following the protocols that have been in place to protect yourselves," Portuese wrote.
Wowk has previously said it remains to be seen when the recycling service suspension could be lifted.
"Anyone who has contracted COVID-19 must remain out of work for the mandatory isolation period and they must be asymptomatic before returning to work. We hope that our affected workers will be able to return to work promptly after their respective isolation periods end and they are no longer experiencing symptoms," Wowk said last week.
Residents can drop off recycling at the Department of Community Services yard at 219 North Fullerton Ave. Wednesdays, Fridays and Saturdays from 8 a.m. to 6 p.m.
Montclair has seen a seeming uptick in coronavirus cases community-wide, with the township's health department reporting 31 new cases between Monday and Tuesday of this week. The seven-day period leading into Tuesday saw 98 new cases.
By contrast, weekly reports from recent months typically show new case counts in the mid-40s to high-60s. Montclair's last similar spike was in the week from Jan. 24 through Jan. 30, when it registered 99 new cases.
The statewide rate of transmission — an estimate of how many people each infected person gives the virus — was at 1.05 Tuesday, up from 0.87 a week earlier. A rate above 1.0 generally indicates an increasing spread. New Jersey's RT passed that threshold this week for the first time in several weeks. The state typically updates its coronavirus figures mid-day on its Health Department dashboard.