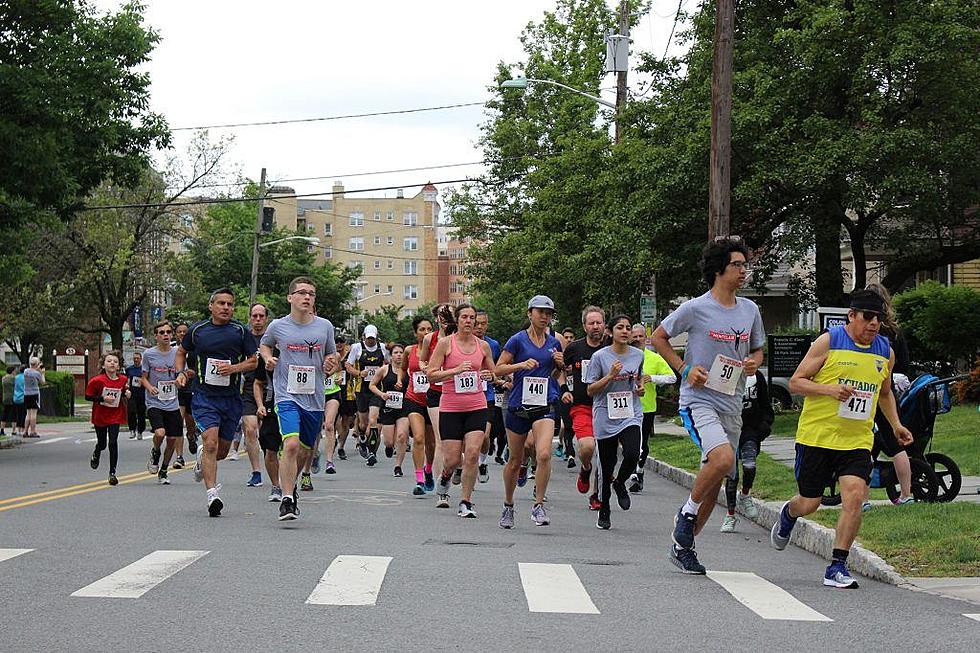 Montclair Fun Run Run takes over the streets Sunday, June 2
The Montclair Run raises money for scholarships to help people in need to participate in activities at YMCA Montclair and the Montclair Rec Department.
COURTESY OF YMCA MONTCLAIR
by Andrew Garda
garda@montclairlocal.news
This Sunday, June 2, the YMCA of Montclair and the Montclair Recreation Department will host the annual  Montclair Run.
The event, which has been held the last 37 years, raises money for scholarship opportunities for both the YMCA and Montclair Rec, according to  YMCA Vice President of Operations Ann-Margaret Gutierrez.
"The scholarships provide opportunities for those families that can't participate in membership," she said.
Both the YMCA and Montclair Rec department work hard to help families overcome the financial hurdles that often keeps them from participating in the town community.  
It's something the YMCA takes a lot of pride in.
"One of the things that is great about the Y is that we turn no one away," Gutierrez said.  "We try to provide financial assistance to everyone, so if you can't afford a membership, we help you with financial assistance. So [the money] goes towards summer camp, senior memberships, regular membership, after school programs, chronic disease prevention programs — any program we offer."
The money raised on Sunday will just make that even easier for the organizations.
The run is split into two events. First, starting at 8 a.m., will be the USATF certified 10K run.  At 10 a.m., the two-mile Fun Run will start.
The races begin and end in front of the YMCA building at 25 Park Street.
Once you finish with the run — or walk — there are plenty of activities to fill the rest of our morning. The event will have everything from a mini health and wellness fair to sports massages, activities and games for kids, including a  bounce house. There will also be a DJ.
"We're trying to make it more of a family thing," Gutierrez said.
Registration has already begun and will continue until one hour before the races begin.
Cost is $39 for an adult to enter the 10k, with 32 for a child, while the Fun Run is just $35 for an adult or $27 for a child.
A good deal of the close to 1,000 participants the race sees each year sign up the day of the races, so if someone hasn't registered, there is plenty of time.
Volunteers are still needed to assist with the race as well. The Fun Run needs volunteers to help set up for the race, hand out water, direct traffic and clean up after the festivities. For further information about the Montclair Run and to sign up to volunteer, visit https://www.montclairymca.org/montclair-run/.
Even if you don't have the time to volunteer or the energy to run, there's still plenty to do to enjoy the day.
The family activities begin at 9 a.m., in between the start of the 10k and the beginning of the Fun Run.