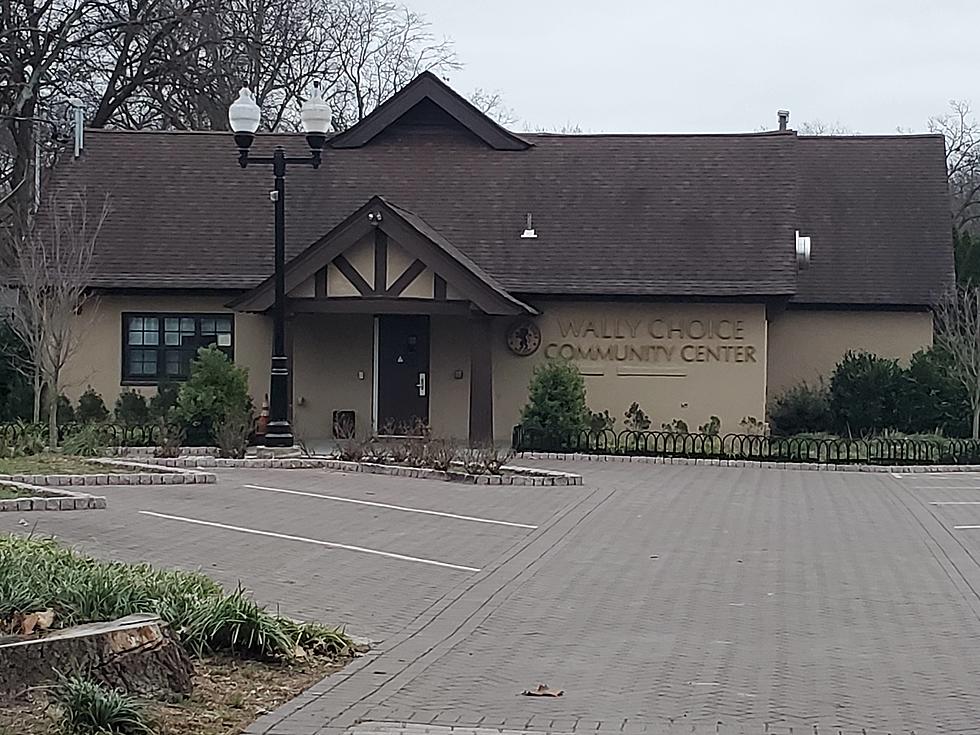 Montclair groups create remote learning center for children of working parents
One of the challenges for parents who must work outside of the house is making sure their kids have a place to do schoolwork. The Montclair Neighborhood Development Corp., Montclair Fund for Educational Excellence and the Township Council have created such a space at the Wally Choice Center.
ANDREW GARDA/STAFF
by Andrew Garda
garda@montclairlocal.news
With schools on remote learning until late January, when they are expected to go hybrid, parents and guardians who work outside of the house find themselves facing a dilemma: stop working to facilitate their child's education, or leave their student at home alone while they go to work. 
A group of collaborators in town may have come up with a solution.
At its Dec. 1 meeting, the Montclair Township Council authorized an agreement with the Montclair Neighborhood Development Corp. to establish a remote-learning facility at the Wally Choice Center in Glenfield Park.
The remote center, which will be named the Montclair Community Enrichment Center and which organizers hope to open on Dec. 14, will house five groups of 10 students in grades kindergarten through fifth grade. Those kids, 50 in total, will have access to laptops, WiFi and a learning coach, who will make sure the students log into class, stay engaged and do their work. Each group will have such a coach, backed by volunteers.
Enrollment will be at no cost to families who already qualify for free or reduced-price school lunches. The center will also provide lunch for the children.
The students will go through all the same COVID-19 protocols they would if they were walking into one of the district school buildings. 
Al Pelham, executive director for the Neighborhood Development Corp. as well as the president of the Montclair branch of the NAACP, said both organizations had concerns about the impact remote learning was having on many families, especially in Montclair's Fourth Ward.
Equity has long been an issue for many in the school district, and the pandemic has shone a light on that over the past nine months. So Pelham joined with the Montclair Fund for Educational Excellence and Fourth Ward Councilman David Cummings to come up with a solution.
About 15 percent of Montclair students, or 1,034 of the district's 6,673 students, are classified as being economically disadvantaged and are eligible for free or reduced-price lunches, according to a 2019 report from the Department of Education.
"There are tons of families that are on free or reduced lunch that, for a number of reasons, their parents are essential workers," Pelham said. "They have to go to work. They could live in a one-bedroom apartment with three kids, now you're leaving those kids to do remote learning, with no adult, no leadership around."
Cummings said many of those students keep their cameras off during class, which affects learning engagement. 
"One of the things we learned, a lot of teachers are saying they will be in class and some of their students would turn the screens off," he said. "You know, sometimes it would be because they may live in an apartment and they don't want people to see that they live in a small apartment while other folks [have a] big room and things like that."
The remote center gives kids a neutral background, one they will not be as prone to compare to those of their more affluent schoolmates, leaving them more likely to keep their cameras on and stay more engaged, Pelham said.
Another resource has been Masiel Rodriquez-Vars and the Montclair Fund for Educational Excellence, which Cummings and Pelham reached out to as well. Along with recruiting volunteers to support the coaches, MFEE helped with one of the biggest challenges – getting the site designated as a child care center through the state.
Any student facility like the remote learning center is considered a child care facility, which must meet multiple criteria, especially since the pandemic hit. 
Ultimately the organizers had to tap several other resources, including Mayor Sean Spiller and Essex County Freeholder President Brendan Gill.
"We reached out to them to say, 'Hey, we need to have a conversation with the state, and the county, because there is a huge need for families who can't afford child care, parents who have to work and their children are too young to be left alone home,'" Cummings said. "The next thing we know we're on a call with the state Department of Children and Families reps." The state approved the project. Cummings said that state officials seemed to realize that the need for remote learning centers was an issue across all of New Jersey, not just in Montclair.
Gill said the Montclair Community Enrichment Center is a good example of how CARES Act funding can support the community.
"In the last year, through resolutions passed by the board of freeholders, Essex County has allocated $387,767 of CARES Act funds to the MNDC to be used by Sept. 30, 2022," Gill said. Although the remote learning center at Wally Choice is a good start, it can only take 50 children, which is why Cummings, Pelham and Rodriquez-Vars would like to expand to other locations, first in the Fourth Ward and then, maybe, across the whole town. 
They have also worked closely with Superintendent Jonathan Ponds to make sure that they are providing what the children need.
Rodriquez-Vars said that while COVID-19 has caused a crisis, it has also created an opportunity to find different approaches to problems that already existed.