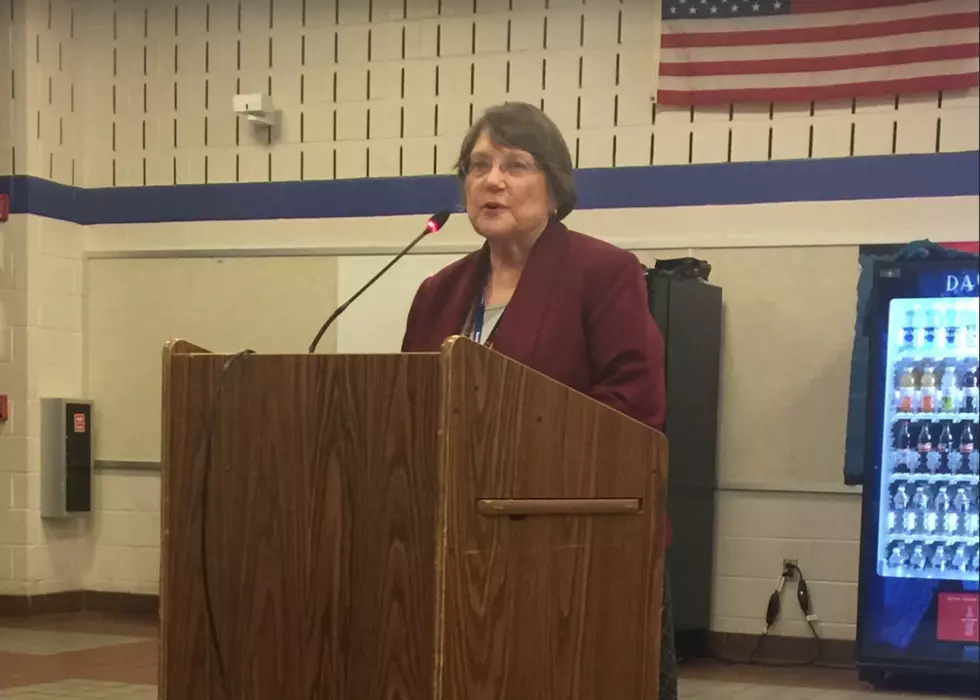 Montclair hires interim assistant superintendent for equity
ERIN ROLL/STAFF Margaret Hayes, the district's new interim assistant superintendent for equity, speaks during the Nov. 18 Board of Education meeting.
By ERIN ROLL
roll@montclairlocal.news
Montclair has a new interim assistant superintendent for equity, curriculum and instruction.
During the Board of Education meeting on Monday, Nov. 18, Margaret Hayes was introduced as the candidate who will fill the position that has been vacant for a year and a half.
The assistant superintendent for equity, curriculum and instruction position has been vacant since Kendra Johnson, the first person to hold that position, became the district's superintendent in 2018.
It was added to Montclair's administration as one of the recommendations for addressing Montclair's long standing achievement gap between white students and students of color. A panel convened in 2015 strongly encouraged the district to hire an administrator and other staff that could address issues related to equity in the schools.
The Montclair NAACP raised concerns this fall that the position had been open for a year and a half.
Last summer, Hayes retired after 17 years in the Scotch Plains-Fanwood school district where she was the district superintendent for 13 years.
Hayes will work in the district on a half-time basis. Her salary will be $825 per diem, no more than three days a week.
"I'm very impressed by the caliber of people I'm getting ready to work with here," Hayes said during a short speech to the audience at the board meeting. "I believe there's great promise, and there's a lot of good work to be done here."
Hayes noted of her retirement in Scotch Plains on Aug. 1, that "I already miss the work."
Hayes is one of three new interim administrators that have been brought in in the last month. Paul Arilotta, a Ridgewood resident and former administrator in the Ridgewood public schools, was brought on as the district's interim director of human resources.
He was a school principal and an interim superintendent in Ridgewood, superintendent of schools in the Hanover Park school district, and an interim director of human resources and an interim middle school principal in Summit, where Interim Superintendent Nathan Parker served as superintendent.
Sheila Cole was hired last month as interim director of elementary education. She is a Montclair resident who worked in education for 34 years before retiring as the principal of Franklin School in Summit in 2014.