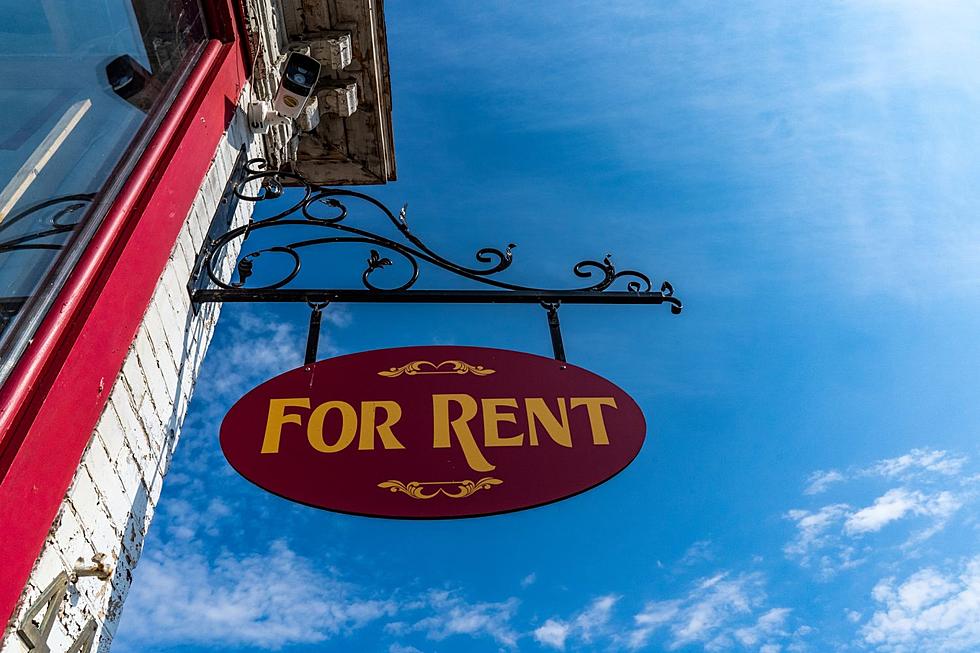 Montclair landlords set to sue again after council extends rent increase freeze through March
The Montclair Township Council has once again extended its moratorium on rent increases. A landlords group says it will sue over the measure.
CHRIS ROBERT VIA UNSPLASH
By JAIMIE JULIA WINTERS
winters@montclairlocal.news
A Montclair landlords group intends to sue the township for once again extending a rent-increase freeze, this time through March 2022. 
The Montclair Property Owners Association's attorney notified the assistant township attorney of the group's intention just hours after the council voted for the seventh time to extend the freeze on Tuesday, Dec. 7, Ron Simoncini, executive director of the association, told Montclair Local.
The moratorium on rent increases is separate from a rent-control ordinance that the Township Council approved last April, prompting a lengthy legal battle with some Montclair landlords. That measure still has not gone into effect and may go to voters in a referendum.
The rent freeze, unlike the ordinance, is meant as a temporary measure; each vote from the council on the freeze extends it for just three months at a time. Township officials say it's legally authorized under the state of emergency Gov. Phil Murphy declared in March of 2020. A separate public health emergency declaration was lifted in June.
During Tuesday's Township Council meeting, a handful of landlords called in and voiced their concerns about recouping losses due to rising expenses to maintain their buildings, and due to increased cost of services to tenants during the freeze, which has been in place since spring of 2020. 
The moratorium prevents rent increases or any additional charges to tenants in most residential rental units in the township. It does not apply to units in properties that are owner-occupied and have no more than one additional rental unit, units in properties exempt from local rent regulation by state or federal law, units in which the rent is determined as the function of household income or units in hotels.
Lou Joseph was one of the landlords who called into the council meeting asking that the moratorium not be extended, saying landlords are carrying the brunt of increased costs with no COVID-19 relief. He said they're being unfairly targeted. 
"Our taxes increased, and we still need to pay the mortgage. Why not freeze taxes? We still have to pay for gas, sewer, water, which also increased. We just want what's fair and just for all," he said.
Another landlord said that when the freeze is finally lifted, landlords will have no choice but to raise rents even higher to make up for lost costs. While renters have been given financial assistance, landlords have not, he said.
Charles Gormally, counsel to the Montclair Property Owners Association, warned during the meeting that another extension could result in more litigation by landlords and cost the township more money. Gormally also represents a committee of petitioners who collected enough signatures to force the rent-control ordinance to a referendum, and then sued the township when the clerk tossed out electronic signatures for not matching handwritten ones on voter rolls. 
A state appellate court last month ruled the clerk was wrong to do so — likely prompting the referendum, unless the council revokes its ordinance. If the council decides not to repeal the ordinance, it has 40 to 70 days to set a special election.
The council could also strike a deal with the landlords to replace it with a revised version. The group of petitioners and Gormally had been hopeful that a compromise could be worked out setting some limits on rent increases, but amending a 10% increase limit that applies when a tenant vacates an apartment. The township only had 10 days from the Nov. 30 appellate decision to meet with the petitioners and agree to a compromise, and Gormally said the group's requests for a meeting have gone unanswered by the township. 
In a case still pending, the petitioners are also asking for the township to pay their legal fees, which could amount to up to $300,000, alleging a Civil Rights Act violation. The courts typically grant legal fees on rulings of Civil Rights Act violations. 
On Tuesday, Simoncini warned the council that another rent-freeze extension would result in litigation. Because the landlords feel it's a Civil Rights Act violation, they would again seek reimbursement of their attorney fees, he said.
Councilman Peter Yacobellis was the lone vote against extending the rent freeze, saying that the town was on "shaky legal ground."
He told Montclair Local that he had consulted with three attorneys, including the former township attorney, who advised him that a continuation of the rent freeze would likely result in the township's being sued, with a high likelihood that the township would lose. Yacobellis had also said when voting to extend the freeze in September he wouldn't do so again.
"While there is some uncertainty about the Omicron variant [of the novel coronavirus], our economy seems to be on a very healthy trajectory, though of course not for everyone," he said in an email to Montclair Local and posted to social media late Tuesday. "Inflation was a staggering 6.2% in October, meaning the cost of homes, goods and services are going up. Unemployment has dropped to 4.2% as of Nov. 1. Schools are back full time. Vaccination rates in New Jersey are higher than the national average and companies and businesses are struggling to find workers in what economists are calling a labor shortage.
"At the same time, federal aid continues to flow to most parents in the form of monthly child tax credits of $300 per child and much more assistance remains available to those in need. … In Montclair, during the pandemic, we've raised property taxes and sewer bills and will likely have to raise property taxes again next year just to maintain services and balance the budget. I simply don't feel comfortable putting all of that burden on people who own homes and property when it isn't their fault either." 
As the measure was put on the meeting's discussion-only agenda, council members Lori Price Abrams, Robin Schlager and Bob Russo said that they had not been prepared to vote on it Tuesday, instead expecting to vote on Dec. 21. Price Abrams said she had hoped "for an alternative," but did not elaborate on what that was.
Schlager said that she was torn. She said although she was concerned with the burden on small landlords, many of whom are in her ward, she also didn't appreciate the threats by Simoncini of litigation if the measure passed. During an initial vote, she voted for the extension, but later in the meeting she changed her vote to an abstention, saying she had been "letting her emotions get the best" of her.
Russo, in response to Simoncini, said that the township wouldn't need the freeze if it had rent control.
"But you stopped us from having rent control," Russo said.