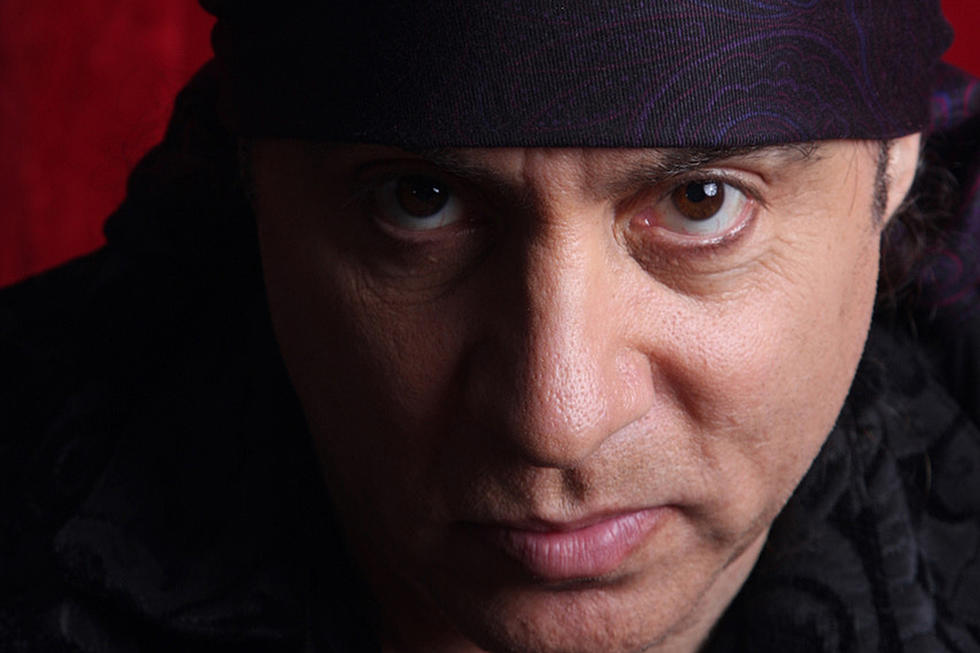 Montclair Literary Festival: Stevie van Zandt, The Fonz and more
Tickets to see Steven Van Zandt at the Montclair Literary Festival cost $40 and include a copy of his memoir, "Unrequited Infatuations." (COURTESY SUCCEED2GETHER)
Succeed2gether will hold its fifth annual Montclair Literary Festival on Saturday, Oct. 2 and Sunday, Oct. 3. 
On Saturday, there will be a full day of events in tents outside the Montclair Public Library and the First Congregational Church, both on South Fullerton Avenue. Events will continue Sunday both in-person and online.
Most events are free, but tickets are on sale for two events: appearances by author, E Street Band member, "The Sopranos" actor and New Jersey son Stevie van Zandt, and by author Colm Tóibín.
Van Zandt will close the festival at an in-person event talking about his new memoir, "Unrequited Infatuations," on Sunday at 5 p.m., at the First Congressional Church. The event will either be in an open-sided tent outside the church or inside the Sanctuary. Attendees will be required to present up-to-date COVID-19 vaccination cards, and social distancing will be required between groups. Masks will be required as well. Tickets are on sale now via the Montclair Literary Festival website at succeed2gether.org/mlfoct21. Tickets are $40 and include a signed copy of the book. VIP tickets are $100 and include VIP seating, VIP entrance and a signed copy of the book.
Tickets are also on sale for an online-only talk by author Colm Tóibín about his new book, "The Magician," at 2 p.m. on Sunday, Oct. 3. Tickets are $30 with a copy of the book, or $10 without the book.
Author Joyce Carol Oates will return to the festival to speak about her new novel, "Breathe," with former Montclair resident and author Christina Baker Kline. The event is at the First Congressional Church tent on Saturday, from 6:30 to 7:30 p.m. Oates will also speak with her friend and fellow novelist Jonatha Santlofer about the mystery and suspense writing genre.
Novelist Paul Auster will return for a talk about his new landmark biography, "Burning Boy: The Life and Work of Stephen Crane." Auster's appearance, from 11 a.m. to noon Sunday, is online only.
Montclair author and journalist Jonathan Alter will speak about his biography of President Jimmy Carter with Pulitzer Prize winner Kai Bird and presidential expert and historian David Greenberg on Saturday, from 5:15 to 6:15 p.m., at the First Congressional Church's tent.
There are several events for families and children. Kicking off the festival will be Henry Winkler (aka. "The Fonz") in conversation with co-author Lin Oliver, discussing his journey from dyslexic student to Hollywood superstar to children's author of the "Hank Zipzer & Alien Superstar" series. That event is Saturday, from 10 a.m. to 11 a.m. Winkler and Oliver will be live on the screen to an in-person audience in the Montclair Public Library auditorium. The event is free and the first 50 kids through the door will receive copies of Winkler's most recent children's book, "Hollywood vs. The Galaxy: Alien Superstar."
Other programming for children includes storyteller Shirley Johnson sharing "Frog and Centipede" (a story from Tanzania), "Kulu" (from the Mashsona Bantu People of Southern Africa), "Brer Opossum" (from African American traditional folktale), and other animal friends that teach life lessons through story. She'll be accompanied by percussionist and drummer Chris White III from 10 to 11 a.m. at the Montclair Public Library tent.
Author and illustrator Lori Richmond will read her picture book, "Bunny's Staycation." Then following the reading, there will be an interactive live drawing activity with kids calling out ideas and brainstorming together, while Richmond draws them the picture they describe. That event is at the library tent Saturday from 11:15 a.m. to noon.
Daniel Kirk, author and illustrator of the beloved Library Mouse series, will read several of his picture books and novels for young readers, including "Chugga Chugga Choo Choo" and "Library Mouse." He will also give a drawing demonstration so young children can learn to draw their own Library Mouse, and lead a sing-a-long about the joys of writing your own stories. That event is 12:15 to 1 p.m. Saturday at the library tent.
Author and journalist Hayley Krischer will read from her new young adult book, "The Falling Girls," a psychological thriller that follows best friends Shade and Jadis, whose relationship is in jeopardy once Shade is drawn into a clique of mean girls. Krischer will then join poet, author and professor Nicole Cooley for a conversation about the complexities of teenage girls' relationships. That event is Saturday at the First Congregational Church's tent, from 10 to 10:15 p.m.
There will additionally be talks by Santlofer, Katie Kitamura, Ly Tran, Rob Reich, Thad Ziolkowski, Gabrielle Glaser, Qian Julie Wang, Anna Qu, and Hayley Krischer. A full schedule is at succeed2gether.org/mlfoct21.
The festival supports Succeed2gether, a non-profit organization that addresses unequal
access to educational resources by providing free enrichment and academic
programs.
Updated COVID protocols will be posted to the event's website.
— Information provided by Succeed2gether