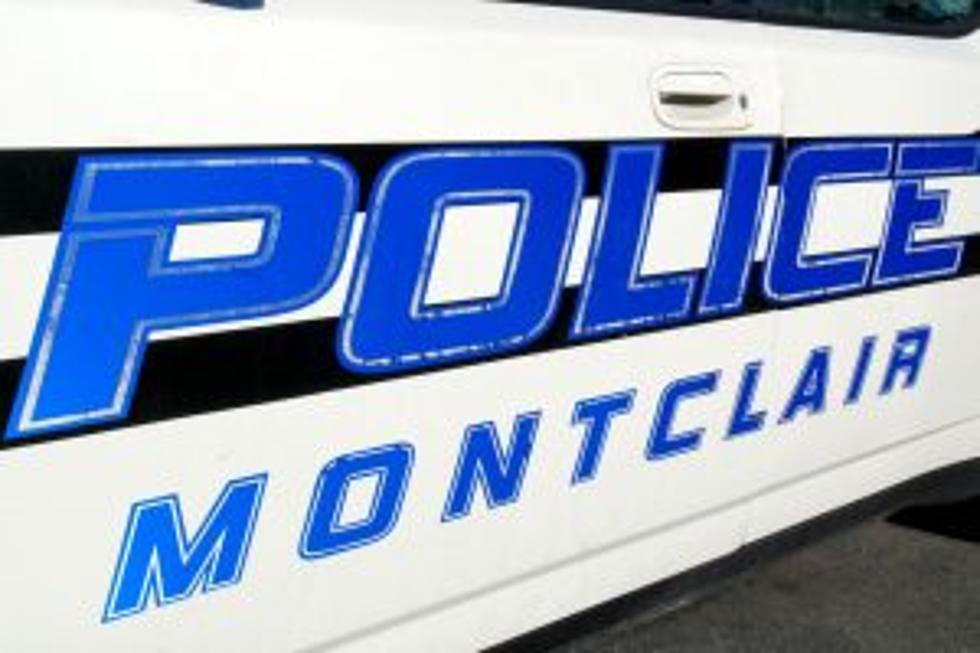 Montclair Police Blotter, Aug. 8
BURGLARY/THEFT
Tuesday, July 30—Police responded to a basement apartment on North Fullerton Avenue on a report of a burglary that occurred between 8 a.m. and 5 p.m. The resident said $1,700 in cash was missing from the apartment. There were no signs of forced entry.
Monday, Aug. 5—Two five-gallon gas cans and a backpack blower were stolen from a Walnut Crescent property. The resident observed a male carrying gas cans from the area and placing them in the trunk of a vehicle containing a leaf blower. The suspect is described as a black male, approximately 30 years old, 5-feet, 10-inches, approximately 195 pounds, with a thin moustache and a sleeve tattoo on his right arm. He was last seen wearing a red baseball cap, blue jeans and a red tank top with white accents on the collar and arm area, with "Baywatch" on the front.
Tuesday, Aug. 6—A vehicle was rummaged through while parked in the driveway of a Montclair Avenue residence. Nothing was reported missing. Video footage shows the suspect as being a black male with little to no hair and a thin build. He was last seen wearing a tan-colored t-shirt, jeans and white reflective sneakers.
ARRESTS
Wednesday, July 31—A 52-year-old Montclair woman was arrested and charged with theft after employees observed her attempting to exit Whole Foods Market, 701 Bloomfield Ave., without paying for approximately $135 worth of merchandise.
Thursday, Aug. 1—Timere Payne, 22, of Montclair was arrested on Glenridge Avenue after police responded to a report of a physical altercation. During the incident, Payne damaged a window with his fist. Once arrested, Payne threatened an arresting officer and the officer's family. Payne was charged with criminal mischief and terroristic threats. On Aug. 5, Payne, along with Justin Davis, 23, of Montclair, was arrested again on Pine Street and charged with disorderly conduct and defiant trespass after police responded to the area on a report of a dispute. Davis was also found to have an outstanding warrant out of Edison.
Friday, Aug. 2—A 25-year-old Montclair man was arrested on Bloomfield Avenue for outstanding warrants issued by Haledon and Wayne.
Monday, Aug. 5—Police responded on a report of a burglary in progress at a Ferncliff Terrace residence, with the suspects fleeing on foot. One, identified as Henry Smith, 28, of Maplewood, was apprehended on Stanford Place while another, Nyedair Parker, 27, of Paterson, was apprehended on Columbus Avenue. The resident said he woke at approximately 8 a.m. when he heard a large crash in his residence. When he went to investigate, he discovered that a first floor window of his residence had been smashed. He then observed two males on his porch who then fled when he called out to them. Smith was in possession of a multi-tool, while Parker was in possession of marijuana. Smith was charged with burglary, receiving stolen property, possession of burglary tools and resisting arrest. Parker was charged with burglary, receiving stolen property, possession of under 50 grams of marijuana, possession of drug paraphernalia, hindering arrest and resisting arrest.
Monday, Aug. 5—A 61-year-old Jersey City man was arrested and charged with shoplifting and criminal trespass after he reportedly took approximately $10 in merchandise from Romany Liquor Shop, 227 Glenridge Ave., without paying. He was also found to have an outstanding warrant issued by Montclair.
RESIDENTIAL FIRE
Saturday, Aug. 3—Police responded to a single-family residence on Bradford Avenue after receiving a report of a possible house fire. Montclair Fire Department personnel responded, as well as personnel from East Orange, West Orange, Bloomfield, Cedar Grove and Caldwell's fire departments. The homeowner stated that he was asleep when the sound of a loud noise woke him up. He smelled smoke coming from an upper level in the house and discovered a heavy smoke condition on the third floor. The homeowner was the only occupant at the time and was not injured.
VANDALISM
Wednesday, July 31—Sometime between 10 a.m. and noon one of the rear windows of a Hyundai Elantra was shattered where it was parked on Oxford Street.
Tuesday, Aug. 6—The business owner of Jefferson's Café & Food Market, 88 Maple Ave., reported that the front-door glass to his establishment had been damaged sometime between 10:30 p.m. Aug. 5 and 6:35 a.m. Aug. 6.
The police blotter is provided to Montclair Local at the discretion of the Montclair Police Department, and may not reflect the complete scope of police activity. Any incidents described are merely allegations, and any persons mentioned in the blotter are presumed innocent until proven guilty in a court of law. The MPD encourages anyone who wishes to report criminal or suspicious activity, or who has information pertaining to an ongoing investigation, to call 973-744-1234. In an emergency, residents are urged to call 911.