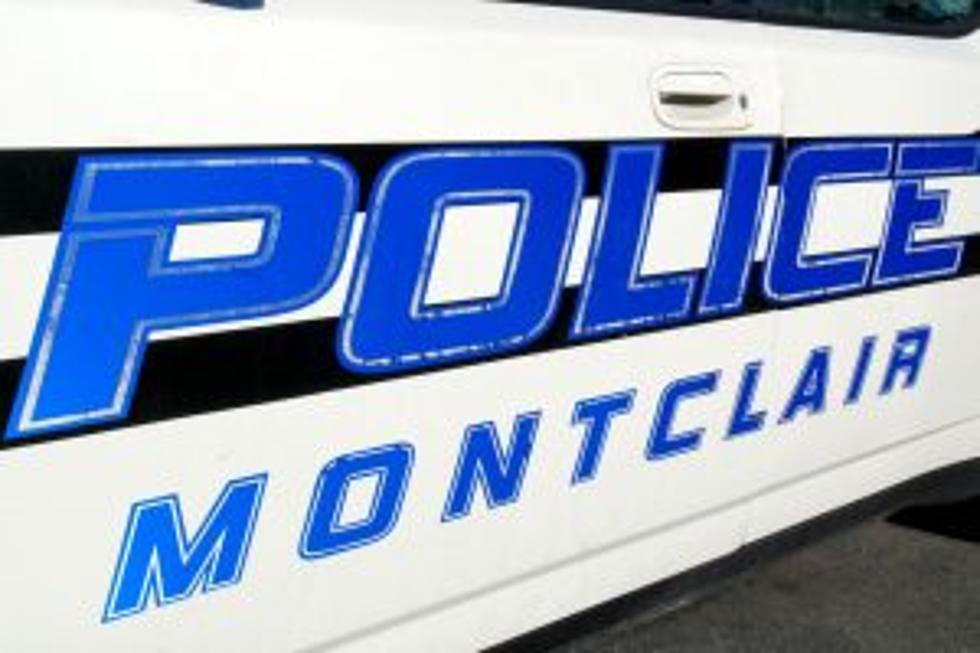 Montclair Police Blotter, July 3
ROBBERY
Friday, June 28— Patrol units responded to the area of Pine and Grant streets on a
report of a strong-arm robbery. The victim reported that he was approached by a male who removed his wallet from his pants by force. The wallet contained approximately $100 in cash. The suspect is described as a black male, 20-25 years old, last seen wearing red basketball shorts and a white T-shirt. The incident is under investigation.
BURGLARY/THEFT
Wednesday, June 26—An iPhone XR was stolen from an unattended bag on Maple Avenue.
Wednesday, June 26—Two package deliveries containing a pair of men's sneakers were stolen from a porch on South Willow Street. 
Monday, July 1—Two bicycles, one described as a men's Road Bicycle, Giant Blue Hybrid, and with LED front and rear lamps, lock and air pump mounted (estimated value $500) and the other is a women's Mountain Bicycle, Schwinn Mountain Comfort, grey, with white helmet (estimated value $650) were removed from an enclosed porch on Grenada Place. The victim reported that his vehicle was also entered and rummaged through with nothing reported missing.
Monday, July 1—Approximately $500 in items were stolen from an unlocked Dodge Ram parked overnight on Harrison Street.
Monday, July 1—A Volkswagen Jetta's window was shattered and GPS was stolen. The vehicle was parked outside a North Mountain Avenue residence.
Tuesday, July 2—Two juvenile males were observed attempting to enter a parked vehicle on Grenada Place. Upon being confronted by the resident they fled south on Orange Road. They were described as two black males, one wearing a gold/red hat, dark clothing, camouflage backpack, about 5-foot-6 and 5-foot-9 in height, the other described as wearing white shirt, beige cargo pants and a book bag.
ARRESTS
Friday, June 21—A 26-year-old Newark male was arrested for an open warrant out  of Montclair.
RECOVERED VEHICLE
Sunday, June 30—A 2013 Volkswagen Passat stolen from Montclair on June 21, was recovered in Cranford after a police pursuit. A 25-year-old male from East Orange was placed under arrest.
VANDALISM
Monday, July 1—Staff at Montclair Kimberley Academy, 224 Orange Road, reported graffiti markings spread throughout the playing field on Orange Road. Numerous drawings and phrases were written in white paint. The incident is under investigation.
The Montclair Police Department reminds all residents to lock their vehicles while unattended and advises against storing valuables in the passenger compartment of vehicles. There has been an increase in thefts from vehicles across the township. In almost every reported incident, the vehicle targeted had been left unlocked. Also, never store a key or remote key fob inside your vehicle. Contact the police department immediately should you observe anything unusual at 973-744-1234.
The police blotter is provided to Montclair Local at the discretion of the Montclair Police Department, and may not reflect the complete scope of police activity. Any incidents described are merely allegations, and any persons mentioned in the blotter are presumed innocent until proven guilty in a court of law. The MPD encourages anyone who wishes to report criminal or suspicious activity, or who has information pertaining to an ongoing investigation, to call 973-744-1234. In an emergency, residents are urged to call 911.