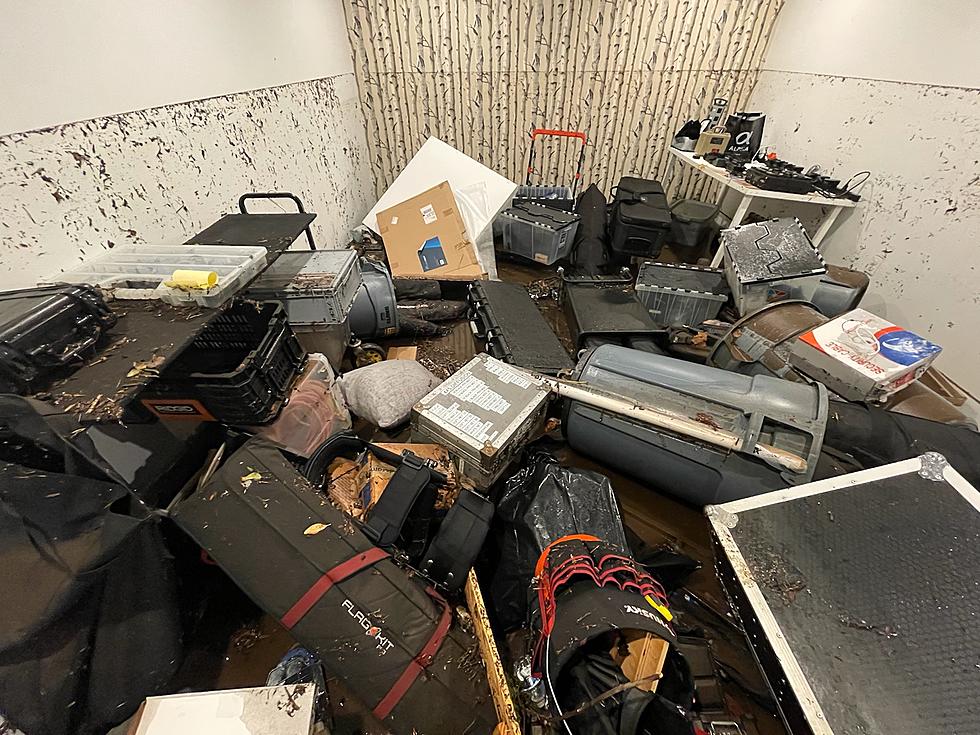 Montclair photographer in Ida floods: I feared I'd lose my life
Photographer Neil Grabowsky sent Montclair Local this photo of damage to his equipment suffered in Ida. (NEIL GRABOWSKY / FOR MONTCLAIR LOCAL)
Photographer Neil Grabowsky said he feared for his life Wednesday night, trapped in his studio under Montclair's Fullerton Parking Deck as floodwaters got so high cars and SUVs on the first level could barely be seen.
"I lost my business last night and everything I own," Grabowsky, who works with Montclair Local as a freelancer, said. "Likely over $250k worth of it. My cameras. My lights. Everything. My studio is under the Fullerton parking deck. Last night there was about 6.5 feet of water in the lower level of the deck. My studio had over 5 feet of water in it. It's all gone. I'm beside myself."
Grabowsky said as water rushed into his studio, he "thought I was going to lose my life."
"I rushed over to move as much up and off the floor as I could. I spent about 8 minutes doing just that when the ceiling started to rain all around me," he said. "I rushed to the back door and there was 4 feet of water pressing up against the glass. I couldn't open the door. The water was very quickly rising. So I broke a window and climbed out through that. But that allowed even more water to rush in. We nearly got swept away in it."
Councilman Peter Yacobellis started a private fundraiser overnight Wednesday into Thursday, seeking to support businesses and residents affected by the extraordinary flooding. As of 10 a.m. Thursday, it had raised about $5,000.
— Louis C. Hochman
Follow breaking news about Ida's impacts in Montclair
Montclair Local is nonprofit news: We need your support