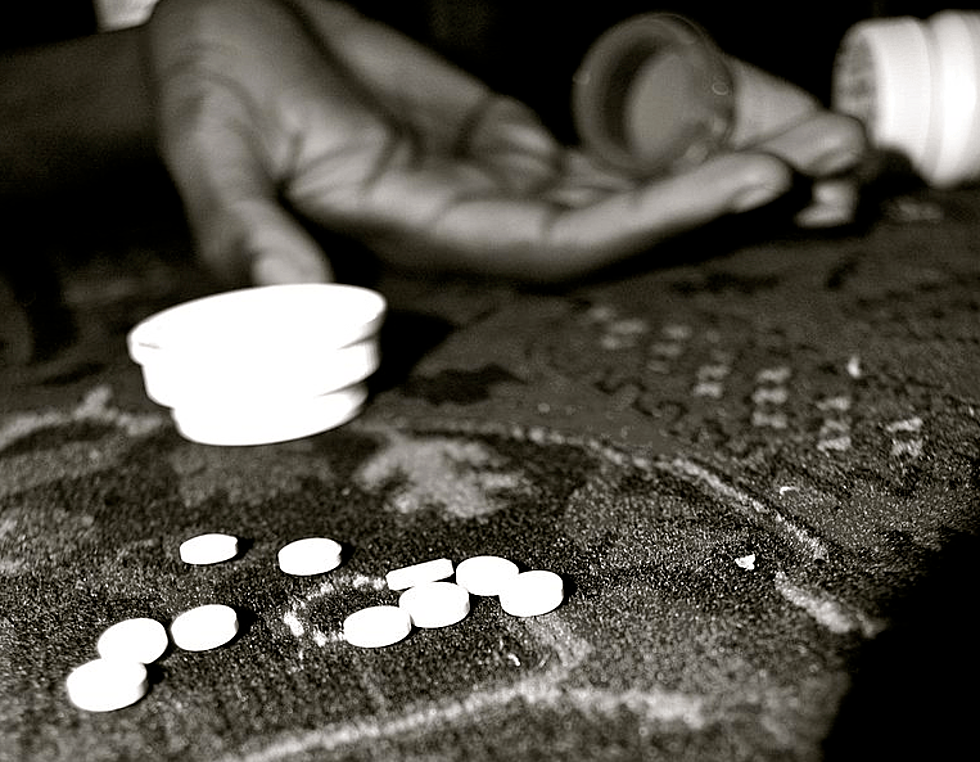 Montclair police discuss rise in fatal overdoses during COVID
In Montclair police have responded to 17 suspected overdoses in the first five months of 2020, four of which resulted in deaths. WIKICOMMONS
BY JAIMIE JULIA WINTERS
winters@montclairlocal.news
The social isolation, job loss and grief caused by COVID-19 have been hard on everyone, but for someone with an addiction or in recovery, the pandemic must seem like a piling-on.
This year, New Jersey has already seen 1,339 suspected overdose deaths, reflecting a 20-percent increase over the same period of 2019. May saw the highest number statewide, according to Commissioner of Health Judith Persichilli.
In Montclair police have responded to 17 suspected overdoses in the first five months of 2020, four of which resulted in deaths. Last year during that same time frame, police responded to 12 nonfatal overdoses. For the entire year of 2019, township police responded to 37 suspected drug overdoses, none of which was fatal, according to reports supplied by the police.
"Amidst the COVID-19 pandemic, the (state health) department is also concerned that the overdose epidemic will not only persist but will worsen. We do not want to see this trend continue," Persichilli said.
The increase appears to have started prior to the pandemic hitting; as early as February, New Jersey was seeing a 9-percent increase in naloxone administrations from 2019 to 2020.
Det. Sgt. Charles Cunningham, who heads the Montclair Police Department's Narcotics Division, said it's hard to determine if a drug user overdoses accidentally or was actually attempting to take his or her own life. The increased isolation the pandemic has brought on can lead to increased danger for a drug user who overdoses accidentally alone, Cunningham said.
"They may overdose alone, and if they are too incapacitated to use the naloxone themselves, unless they can deploy the naloxone themselves, it can lead to a fatality," he said.
RELATED: Narcan access saving lives
IN CASE YOU MISSED IT: During COVID, abuse reports down but abuse probably isn't
While dealing with the COVID pandemic, the opioid epidemic has suffered. The reduction of services during the pandemic lockdown has also caused problems. The recent closure or reduced hours at "harm reduction centers," where addicts or those in recovery seek counseling, group meetings, naloxone and fresh needles, has not helped this vulnerable population, Cunningham said. 
"Everyone was so concentrated on the COVID, attention was taken away from addiction. There was an impact," he said.
LOCAL FUNDS AVAILABLE 
In response to the climbing number of fatal overdoses, the state is releasing funds to help local health departments study patterns of overdose in their communities. The departments are eligible to receive grants of $100,000 each to establish overdose fatality review teams. These multidisciplinary, countywide teams will analyze data, identify regional trends and evaluate strategies to decrease opioid deaths, Persichilli said. Up to eight local departments could get the funding. 
The funding is made available through the CDC's Overdose Data to Action Grant, of which the New Jersey Department of Health is a recipient.
"Local health officials know more about how the epidemic is affecting their communities. They can more effectively direct policies, practices and partnerships to prevent future overdoses, and allocate prevention resources and services where they would do most good," Persichilli said. She said she recognized the importance of local solutions to bring about a "sustainable change that is needed" to address the overdose crisis. The local departments will combine data through local partnerships. 
"These teams will bring about innovation to help end the overdose epidemic," she said.
Because emergency room drug-related visits have been down, education about, for example, having a buddy to get someone to the hospital would be helpful. 
"We're looking at a lot of things, and that's why we're going to give grants to the local health departments who are closest to the work, closest to the people, to try to find out what's going on," Persichilli said.
While some towns already have overdose fatality review teams, Montclair does not. Cunningham said the department remains vigilant in its follow-up investigations with the victims and family members to locate where the drugs were obtained and to offer further support resources. 
Montclair Health Director Sue Portuese said a final decision has not been made about whether the town will apply for the grant.
"It is more likely that we will join with other local health departments on a regional basis and apply as a group," Portuese said.
The Overdose Fatality Review Team (OFRT) program is based on the Maryland Localized Fatality Review Teams (LOFRTs) model and in consultation with the expertise of the High Intensity Drug Trafficking Areas (HIDTA) program, LOFRTs are multi-agency/multidisciplinary teams assembled to conduct confidential reviews of multiple individual overdose death cases. 
In Maryland, LOFRTs improved the quality of referral systems; enhanced outreach to families to provide overdose prevention and treatment services by local health departments and other providers; identified new audiences for Overdose Response Program (naloxone) training; and amplified overdose awareness. 
"This multi-agency approach is paramount in addressing a very complex problem that has devastated our communities. Through this comprehensive analysis lives can be saved," said Susan A. Gibson, special agent in charge of the Drug Enforcement Administration's New Jersey Division.
In New Jersey, the OFRTs will:
Conduct multiagency/multidisciplinary reviews of all available information on an individual who dies from an overdose; promote cooperation and coordination across agencies involved in overdose investigations;

Establish policies and procedures for pooling all available information on overdose deaths from local, county and state government agencies, law enforcement, private entities that maintain privacy and confidentiality;

Identify points of contact between deceased individuals and healthcare, social services, criminal justice and other systems involved;

Identify the risk factors that put individuals at risk for drug overdose within their jurisdiction; and

Recommend how to improve local partnerships, policies and practices to prevent overdose deaths.
Cunningham said the police department is part of the Drug Monitoring Initiative, which employs a collaborative approach in combating the opioid epidemic at all angles by utilizing nontraditional partnerships. The approach pairs federal, state and local law enforcement with non-law-enforcement personnel, like medical professionals, to develop strategies to aid enforcement, save lives and prevent addiction. The model uses mapping to gather data and then alerts local police on drug trends. 
A 2019 report from the Centers for Disease Control and Prevention showed that between 2011 and 2016, the 10 drugs most frequently mentioned in relation to a drug overdose death were fentanyl (ranked first in 2016), heroin (ranked first from 2012-2015), hydrocodone, methadone, morphine, oxycodone (ranked first in 2011), alprazolam, diazepam, cocaine (consistently ranked second or third), and methamphetamine. 
Many of the overdose deaths were linked to use of multiple drugs. Cocaine, fentanyl and heroin were common in overdose deaths considered unintentional, while alprazolam, diphenhydramine, hydrocodone, and oxycodone were more likely to be involved in cases of suicide.