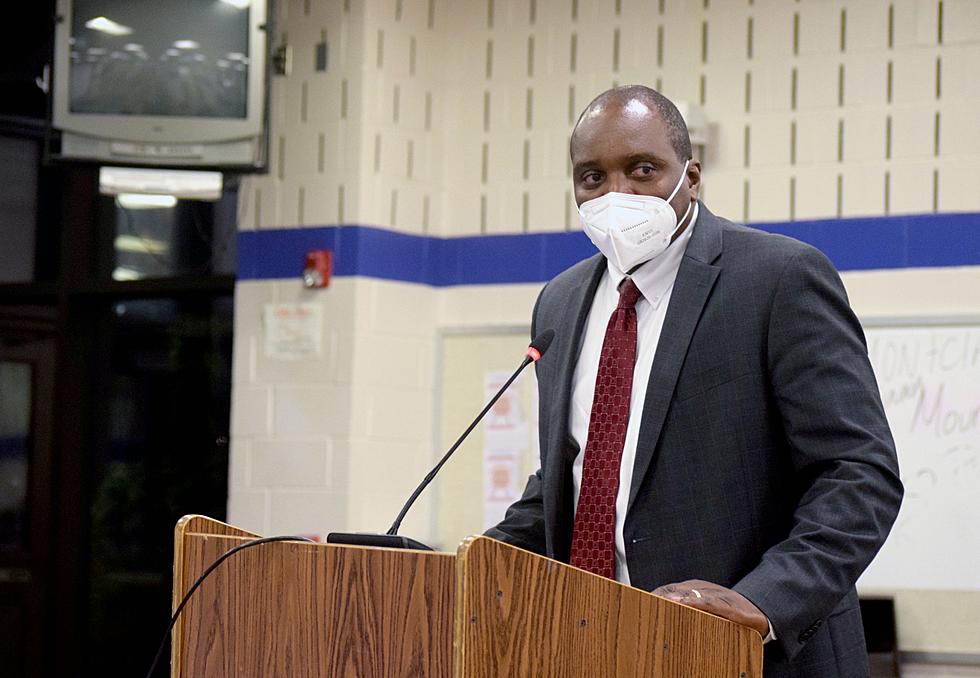 Montclair Public Schools to continue enforcing 10-day quarantines, NJ recommends 5 days
Superintendent Jonathan Ponds at an Oct. 17 Board of Education meeting. (TALIA WIENER/STAFF)
The Montclair Public School district will continue to enforce 10-day quarantine periods for students and staff who test positive for COVID-19, though state guidance has been revised down to just five days. 
"We have conferred with our medical professionals, and out of an abundance of caution we will continue to require a 10-day quarantine period," Superintendent Jonathan Ponds said in a Jan. 14 community message.
The message came two days after the New Jersey Department of Health announced updated guidance for schools, recommending a five-day quarantine period, in line with guidance from the Centers for Disease Control.
"We know that students benefit from in-person learning, and safely continuing in-person instruction remains a priority," Commissioner Judith Persichilli said in an Department of Health press release. "These recommendations will help local health departments and schools in handling COVID-19 cases and exposures among students and staff to ensure healthy outcomes for all."  
Students and staff who come into close contact with someone with COVID-19 but remain asymptomatic do not need to quarantine, Ponds' message said. Others who do not need to quarantine include people 18 years old and up who have received all recommended vaccine doses, students who are ages 5 to 17 who have completed the primary series of COVID-19 vaccines and people who tested positive for COVID-19 within the last 90 days, according to the message. 
— Talia Wiener