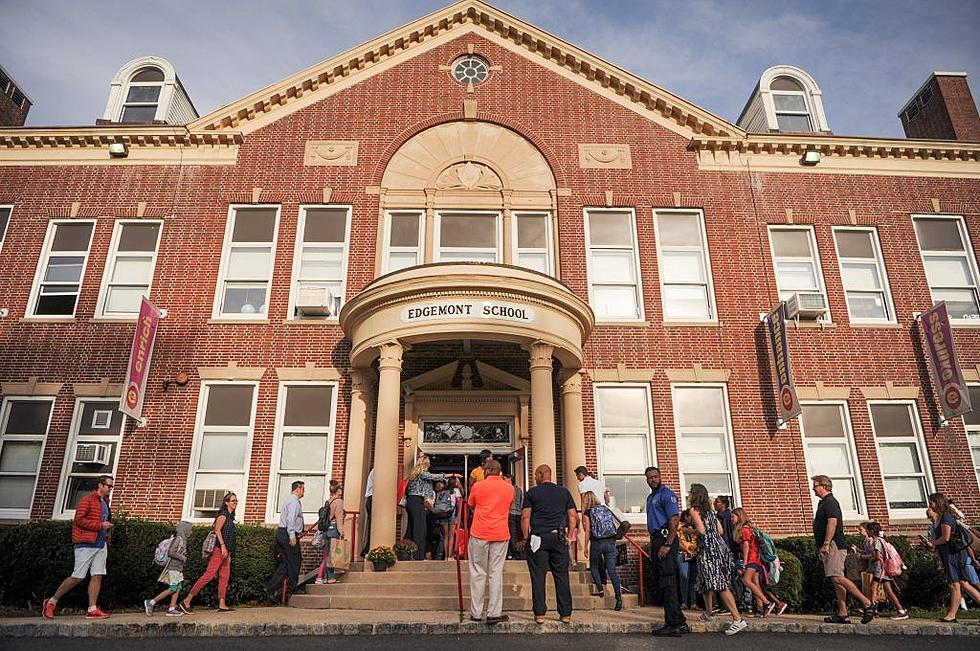 Montclair resident Briony Carr-Clemente is new Edgemont principal
Students line up outside Edgemont School on the first day of school in September 2019. (FILE PHOTO)
By ERIN ROLL
roll@montclairlocal.news
Edgemont Montessori School will have a new principal in April. 
Briony Carr-Clemente, a Montclair resident and district parent, was named as the new incoming principal during the Feb. 17 Board of Education meeting. She will officially begin as principal on April 20. In the meantime, former Hillside principal Mike Chiles is serving as interim principal. 
Carr-Clemente is succeeding Jeffrey Freeman, who became Montclair High School's principal in January.
Carr-Clemente has been a teacher and principal in schools in New Jersey, New York and Pennsylvania for 22 years. She was most recently a principal in the Perth Amboy school district, and before that, the principal of the Mott Haven Academy Charter School in the Bronx. 
Prior to that, she worked in the New York City school system for 12 years as a teacher and principal, was a middle school teacher in Philadelphia and was an Americorps volunteer in Paterson.
She also evaluated candidates for the Woodrow Wilson National Fellowship Foundation, which is now the Institute for Citizens and Scholars — a fellowship program that provides civics education opportunities for students and prospective college faculty, and networking opportunities for civic and community leaders. 
"With her strong instructional background and experience in many of the initiatives that the district is undertaking, we are confident that she will serve the Edgemont community well," Superintendent Jonathan Ponds said in a press release from the district.
She has a bachelor of arts degree in political science from Douglass College at Rutgers, a master of science degree elementary education from Hunter College; and a certificate of advanced study from the College of Saint Rose. 
"The Edgemont PTA is delighted to have Briony Carr-Clemente join the [Edgemont] family as our next principal. Her deep experience in early childhood education and commitment to inclusion and equity made her a natural selection for our school," Norrinda Brown Hayat, the president of the Edgemont PTA, told Montclair Local by email. "The fact that she has been a parent of two Edgemont students only made this an even more fortuitous match. We are thankful to the district for enabling a thorough process that involved the teachers, families and administrators. We are appreciative of interim principal Mike Chiles' service and, of course, wish our immediate past principal Jeff Freeman well at MHS."