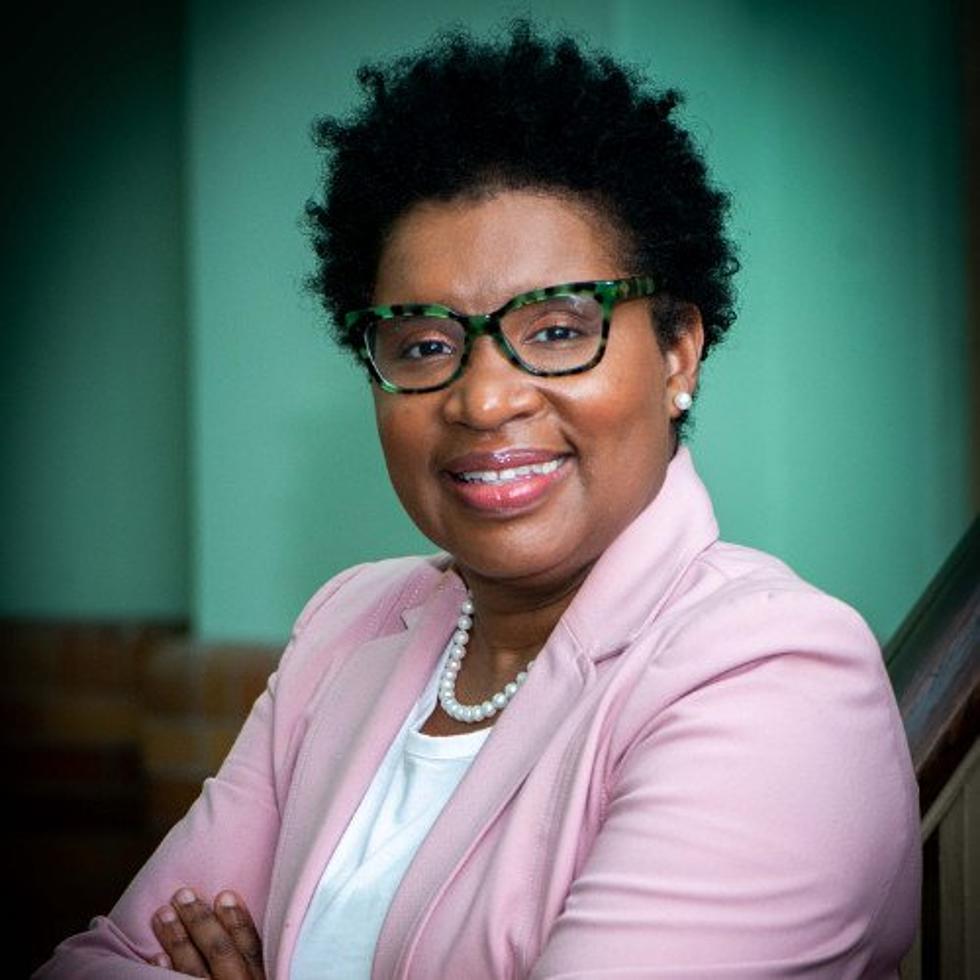 Montclair school district names new assistant superintendent for equity, curriculum and instruction
Kalisha Morgan
BY ERIN ROLL
roll@montclairlocal.news
Kalisha Morgan has been named as the new assistant superintendent for equity, curriculum and instruction for the Montclair school district. The position has been vacant since Kendra Johnson became Montclair's superintendent in 2018.
The Board of Education approved the appointment on June 25 and released it through a personnel report to the public last week. 
Morgan began work with the district on July 6 at a salary of $178,000, according to district documents. 
She was most recently the director of planning and assessment for the South Orange-Maplewood school district, as well as the interim principal at Columbia High School.
Prior to that, she was a principal, supervisor and classroom teacher in the Orange school district, as well as a supervisor for the Middlesex County Educational Services Commission.
Morgan holds a bachelor's degree in elementary education and two master's degrees in education from Kean University. She also has a doctorate in education from Nova Southeastern University. 
RELATED: Graduation ceremonies postponed
Her tenure in the Orange school district coincided with a three-year period in which Montclair's outgoing interim superintendent, Nathan Parker, was superintendent in Orange. 
Morgan is the second person to hold the title of assistant superintendent for equity, curriculum and instruction. Johnson was the first, getting that title in 2017. 
The position was created on the advice of the Achievement Gap Advisory Panel in 2015, when the panel recommended that the district have an administrative position to specifically address questions related to equity. 
The position has not been held by anyone on a permanent basis since Johnson became Montclair's superintendent in 2018. In 2019, Margaret Hayes was named as the interim assistant superintendent for equity and held that position until the end of the year, while the district searched for someone to fill the role on a permanent basis. 
Morgan is one of three new district-level administrators to join the Montclair schools for the 2020-2021 school year, along with Superintendent Jonathan Ponds and personnel director Damen Cooper. 
Cooper previously served as an assistant principal at the high school.
"He returns with an outstanding combination of strong administrative skills, collegial style, and a dynamic ability to recruit and retain staff through the cultivation of relationships with universities/colleges and key partners to our district," said Ponds.
With experiences in both urban and suburban communities, his recent experiences were as a principal in Hackensack and a state-trained member of the Affirmative Action Team. He has also served as a Middle School Principal in Summit and Assistant Principal in schools in Jersey City. He earned a Bachelor of Arts in Psychology from Central State University in Ohio and a Master of Arts in Special Education and another in Administration and Supervision from New Jersey City University of Jersey City. 
MHS PRINCIPAL SEARCH
With the departure of MHS Principal Anthony Grosso to Cedar Grove, the district is now searching for new leadership for the high school.
The district has officially posted the job, which will be vacated on Aug. 24 when Grosso takes over as superintendent in Cedar Grove. The position will remain posted until it is filled. 
The high school is one of two schools in Montclair that are looking to fill administrative-level positions. The district has also advertised for an assistant principal at Nishuane. 
Grosso became the high school's principal in 2018, following an interim period, after then-principal James Earle stepped down to become the new superintendent of the West Windsor-Plainsboro school district. 
During that same transition period, MHS assistant principal Jeffrey Freeman was transferred to Edgemont as its principal. 
In 2018, the district moved several principals around the schools to meet staffing needs. Four schools -- Hillside, Watchung, Renaissance and Glenfield -- received new leadership during that time. 
Grosso, then the principal at Watchung, was transferred to Glenfield after then-principal Joseph Putrino was transferred to Renaissance. Four months later, in October 2018, Grosso was moved to Montclair High School.