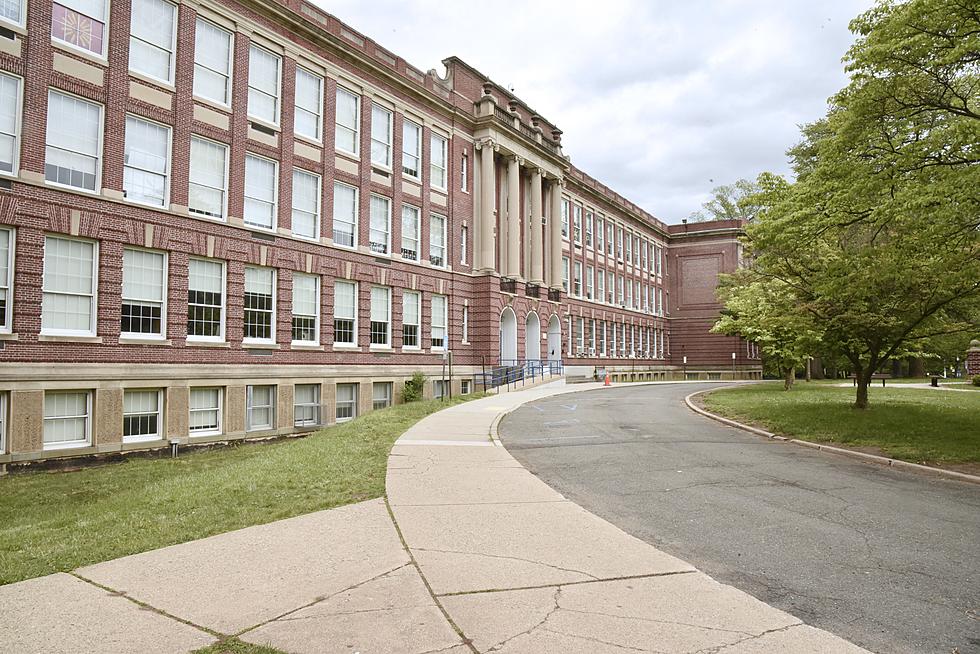 Montclair school district sees 25% increase in departures
The Montclair School District saw a rise of 21 percent in the number of retirements this year, up to 34 in 2019-20 from 28 in 2018-19 and 27 in 2017-18.


PHOTO BY ADAM ANIK
by Andrew Garda
garda@montclairlocal.news
Montclair could have a teaching problem.
At the end of this school year, 35 Montclair teachers and staff turned in their retirement papers, up from 28 for the 2018-19 school year and 27 for 2017-18.
That's a 25-percent increase in departures in just a year. It also represents just over 6 percent of the overall 569 teachers in the district. And depending on how Montclair schools plan to open back in the fall still in the midst of a COVID pandemic, more could decide to resign, retire or leave the profession altogether. 
In March, when schools shut their doors and moved to remote-only learning, Montclair had a 12:1 student-to-teacher ratio.
As of July 14, there were 31 job openings for teachers, support staff, administrators and substitutes listed on the district employment website. 
There was no response from the district Human Resources department as to the number of teachers and staff who resigned for reasons other than retirement.
The district has not yet made a determination that the exodus is due to the COVID-19 pandemic, according to Montclair Superintendent Jonathan Ponds.
More will be known when the district releases plans for the fall and begins sharing updates with the community on a weekly basis. Plans are required to be released 30 days prior to the opening of schools, which according to the district website is currently scheduled for Sept. 8.
---
READ: STATE LAW DETAILS REMEDIES FOR FILING FALSE REPORTS
READ: FOURTH WARD STILL IN SEARCH OF A SUPERMARKET
---
MONTCLAIR AN OUTLIER?
Montclair does seem to be a bit of an outlier within New Jersey. Mayor Sean Spiller, vice president of the New Jersey Education Association, said there doesn't appear to have been a major rise in retirements across New Jersey.
"We are trying to confirm the numbers," Spiller said, "but it appears that overall, retirements through this month are on pace with what they were at this time last year."
However, Montclair is in line with what many states are experiencing across the country. A A USA Today/Ipsos from late May estimated that one in five teachers aren't likely to return to teaching if schools decide to open in the fall. 
Another survey, by EdWeek Research Center and also conducted in May, concluded that 10 percent of educators are less likely to remain teachers in the current pandemic climate, and a fifth of the 1,907 educators surveyed, most of whom were teachers, with 447 principals and 446 district leaders included, would leave their job if school buildings reopen and they are faced with a high-risk situation. Sixteen percent of respondents said they would quit if the educator is considered high-risk or lives with someone who is high-risk.
PARENTS, TEACHERS WORRY
Locally, parents and district employees have taken to social media to voice the same concerns.
Two employees who will remain in the district and who requested anonymity said they are concerned that what they called a lack of coordination and communication during the spring would continue into the fall. Of particular concern is how staff would contain the spread of COVID-19 in a class of 25 to 30 students when containing an outbreak of the common cold has been problematic.
Some of the questions posed by the two staffers: "If a student gets sick, what about the other classes a teacher runs? Do those classes then quarantine, too? How will teachers with aging or at-risk family members protect them?" 
These concerns and others make the two employees wonder if any number of guidelines will allow for students and teachers to return safely to in-person classes. If not, they say, Montclair could see another bump in an already significant surge in retirements. 
NJEA, which advocates for teachers, is lobbying to make sure students, teachers and support staff are all protected from the virus and that reopenings are planned carefully and thoughtfully to avoid spreading infection, Spiller said.
"We need all the educational experts and health professionals to work together on specific reopening plans that ensure our students and staff are safe and the educational needs of our students are met," he said. "We also have to recognize that as we work through that process, if it does not appear that reopening can be done safely, we need to work on all the support that our students and schools will need to provide remote instruction and learning."
On July 8, the NJEA joined other New Jersey and New York groups in releasing a 49-page document called "A National Call to Action" that asks health agencies to assist states in designing plans to protect both students and teachers if schools open.
HELP FROM THE STATE
Among the subjects covered by the document are designing a school infection and control plan, what the state's role should be in providing public health guidance, and looking at the vulnerability of school staff.
In March, a $2 trillion stimulus bill called the Coronavirus Aid, Relief and Economic Security act, or CARES, was passed by Congress and signed by President Trump. 
The bill includes $30.7 billion under an Education Stabilization Fund for states to use for education, including $13.2 billion for the Elementary and Secondary School Education Relief Fund and $14 billion for Higher Education Emergency Relief Fund. 
New Jersey was allocated just over $310 million, which was distributed among its 584 public school districts. 
Montclair received $354,038 in CARES funding, of which $102,525 will go toward helping students with technology and upgrades, such as purchasing Chromebooks and hot spots, Ponds said.