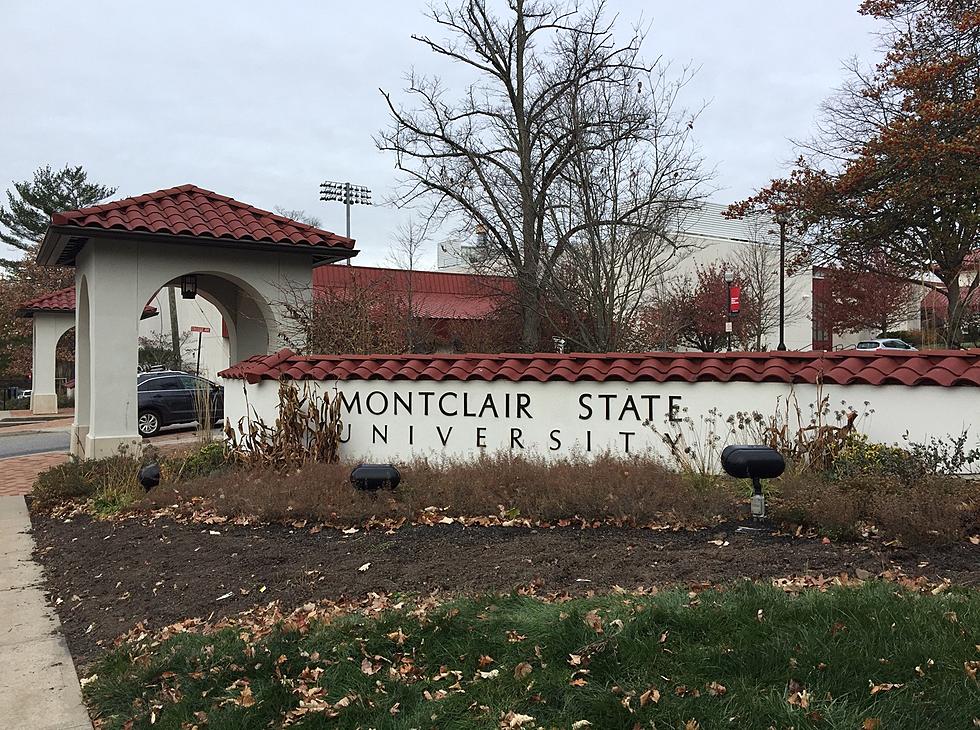 COVID-19: Montclair State to allow some students to remain on campus; others must leave
FILE PHOTO Montclair State University.
Editor's note: This story was updated Saturday, March 21, to reflect Gov. Murphy's order to close all municipal, county and state public libraries.
By ERIN ROLL
roll@montclairlocal.news
Montclair State University is keeping dorms open for students who have nowhere else to live, but all other residential students are being told to vacate the campus.
The move was announced after university officials were criticized for staying open even after three employees had tested positive for COVID-19. The announcement, made on March 19, is to ensure social distancing, and in the event the dorms would be needed for extra hospital space.
The university is on spring break until March 23. On Thursday, March 19, university spokesperson Erika Bleiberg told Montclair Local that the dorms are remaining open only to students who are permanent residents and have nowhere else they can live.
Students were asked to fill out a survey detailing any circumstances that may require them to stay on campus. Bleiberg said the university was reviewing all of the survey responses and working to accommodate those students' needs. She did not have a number on how many students would be staying on campus.
Some dining facilities, serving grab-and-go meals, are remaining open to provide basic support for those students. The university's library has closed, following Gov. Phil Murphy's order on March 21 to shutter libraries at all universities in the state.
Students who do have family homes to return to were told on Wednesday to clear their dorm rooms of belongings and leave campus by Sunday, March 29. This will allow the students who can't leave to practice better social distancing, Bleiberg said.
Students on social media criticized the short timeframe they were given for moving out, and that it potentially could put people at risk with too many people moving out at once.
Additionally, Bleiberg said, the university is also being asked to prepare for the possibility that dorms could be requisitioned as auxiliary hospital space, in the event of a shortage of hospital beds.
University officials are still working on the details of refunds for housing, parking and meal plans, the message said. Details will be released once a decision is made.
The university has come in for criticism for keeping facilities open in recent weeks.
University officials have maintained that its arrangements, including keeping certain facilities open, are in line with the state's instructions for institutions of higher learning.
The university is allowing remote working arrangements for employees who can work from home, with their supervisors' permission. Employees who cannot work from home, but do not feel comfortable coming to campus, will be allowed to use sick time or vacation time.
In a letter from Tim Haresign, president of the Council of New Jersey College Locals, to universities and college presidents across the state, he reprimanded MSU's decision to stay open. The council represents all college and university unions in New Jersey.
"The Union has been provided with no information as to why that institution [MSU] has not shut down in the same manner as its sister colleges and universities. Aside from the obvious health concerns this situation raises, it is symptomatic of a more general failure of some of the institutions to share vital information with the Unions," he wrote.
The first Montclair resident announced to have tested positive, on March 12, was an MSU employee who was last on campus on Feb. 28 and was not showing signs of the virus at the time. She was hospitalized at Hackensack Meridian Health Mountainside hospital.
In the two subsequent cases at MSU, the first person identified worked in an office at 855 Valley Road. The employee was last in the office on Thursday, March 12. She or he was not hospitalized and is recovering at home, according to university officials.
The second reported case is an employee who was last on campus on Friday, March 6. That person is a resident of New York City and is recovering at home.
Staff who work in the offices of the employees who have tested positive have been notified. They are being placed on quarantine until Monday, March 30.
All classes will be taught online starting on March 23, and the vast majority of faculty will be working remotely, Bleiberg said. Large events like athletics have been canceled. Student activities are suspended through March 31.