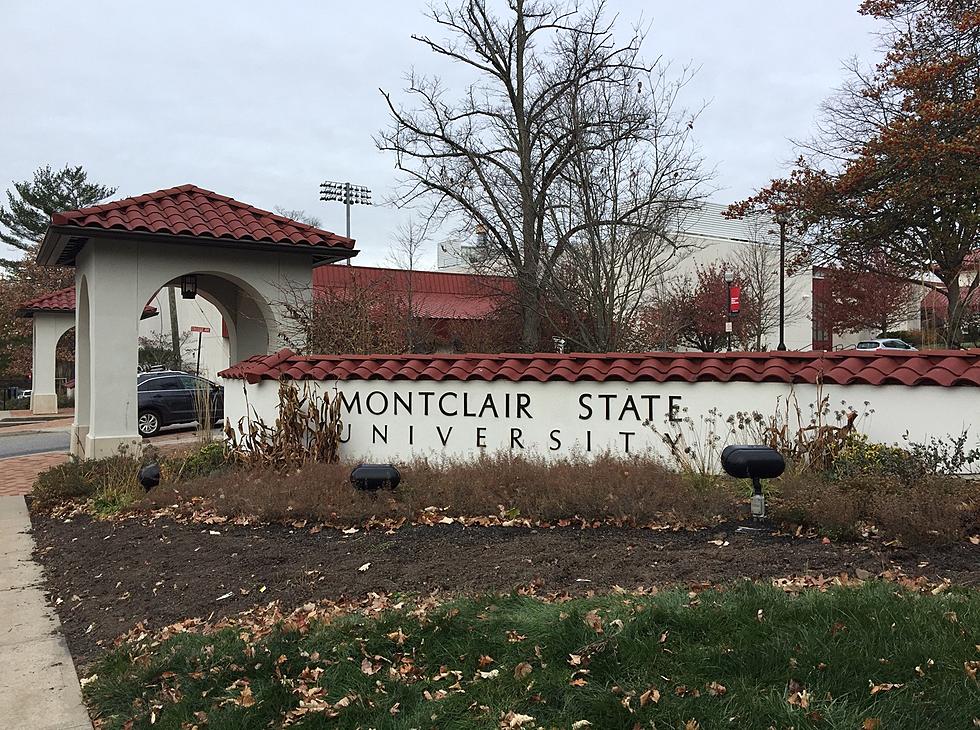 Montclair State University offers dual enrollment for high school students
ERIN ROLL/STAFF Montclair State University. The school offers dual enrollment courses for high school students who wish to acquire college credit before they graduate high school.
By ERIN ROLL
roll@montclairlocal.news
About two dozen Montclair High School students are already enrolled in college.
Montclair High School has partnered with Montclair State University allowing high school students to take college courses at the university through the Montclair Academic Dual Enrollment program.
Twenty-six Montclair High School students are currently enrolled this fall semester. Of those students, 21 are taking at least one STEM course. Earth science and environmental science are especially popular, said said Gregory Nasser, the assistant director for early college programs at Montclair State University.
Students from MHS are also taking computer science, English writing classes and political science.
"Some students, they're truly excelling, where they've maxed out their math or languages [requirements] in the high school," Nasser said. Those students want to continue studying languages, math or other subjects, but at a more advanced level.
The idea of early college and dual enrollment was first proposed four years ago, said Nasser. But due to personnel changes and finances at the university, Nasser said, the idea didn't officially move forward until a year and a half ago.
Students begin with 100 or 200-level courses, in which no prerequisites are required. Some students then go on to take courses for which the prerequisites are required.
Although the university would like those students to attend Montclair State when they graduate from high school, Nasser said, the credits can be applied to courses at any college or university.
The program has received positive feedback from both students and parents. "Naturally, the parents could not be happier," Nasser said.
Students must have a minimum 3.0 GPA to enroll, Nasser said. That way, the university can expect that they will be capable of handling a college-level course.
The program is available to rising seniors only, says Dustin Bayer, the director of counseling at Montclair High School. But students are told about the program early on during a winter program held in January for juniors and their parents.
This year is a pilot year for Montclair participating in MADE, Bayer said, but the feedback from students and staff has been very positive.
Students complete an application at Montclair High School. Once applications are approved, the school assists students with registering. Students are told well in advance what the academic requirements will be.
The university works with the high school and each student to help put together a course schedule that will fit around the student's schedule at the high school. If the guidance office informs the university that, as an example, the student is available to take classes after 1 p.m., the university will assist in finding classes that meet that time slot.
The university offers a tuition discount for high school students in the program at $855 for a three-credit course. More discounts are offered for students who require financial assistance. There is no limit on the number of students who can enroll. "As long as they're willing and able, and we see that they're able to handle [the work], we really want them to come here," Nasser said.
Kayla Caban is taking two courses at Montclair State: The Biology of the Human Life and Physical Anthropology. She decided to take science courses because she is contemplating going into medicine, and taking the courses will give her a sense of what will be required of her as a science major.
She would like to see more high school students participate: as many as 100, up from the current 26 and suggests opening it up to juniors as well.
Gabe Wallerstein plans to major in music theory and classical composition, and is taking two courses: American Government and Politics, and Music in Film. He referred to his classes as the right blend of seriousness and fun, and he said the professors in his courses were all very knowledgeable in their respective subject areas.
For Ilyssa Chanin, taking MADE classes allows her to take classes, such as psychology, that are not offered at the high school. The registration process was a bit of a challenge, she said. Because of classes being fully-booked, she ended up in her third- and fourth-priority classes, she said.
Students who are interested in dual enrollment can visit the program's web page on the Montclair State website.
Clifton High School was the first high school to join the program, and has the largest representation in the program, Nasser said.
The MADE program has been invaluable, in that it gives students a chance to see what college is like before they have completed high school, Bayer said. "The fact that they are still experiencing their senior year and part of MHS, as well as benefiting from being a college student at Montclair State has provided a unique opportunity for them and they are really enjoying that. It's kind of a 'best of both worlds' experience for them."