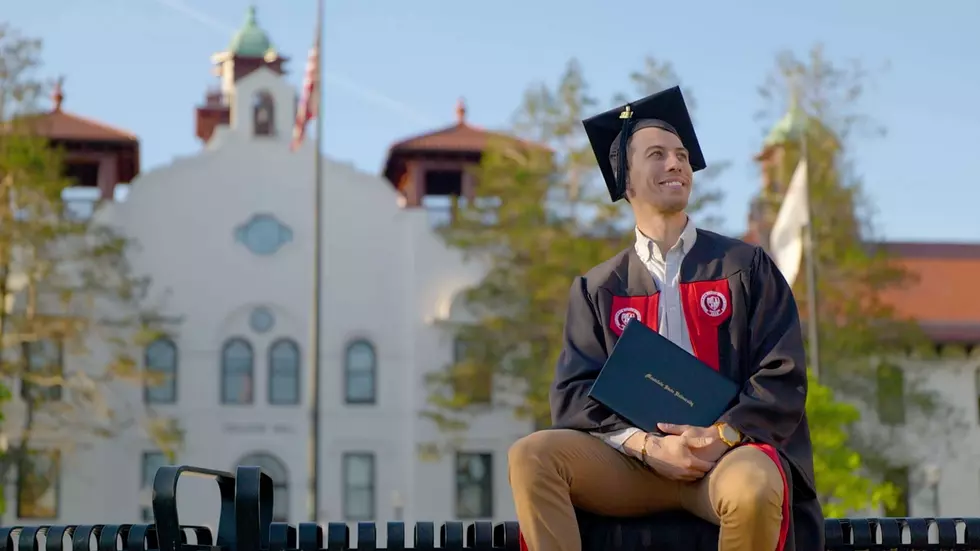 Montclair State University holding 18 commencement ceremonies this week
Montclair State University
By LAUREN PEACOCK
For Montclair Local 
Montclair State University is celebrating its 2021 graduates with 18 separate outdoor commencement ceremonies spread out through this week.
The one-hour ceremonies began June 7 and continue through June 13 at the campus on Sprague Field. 
The class of 2021 members will be assigned to ceremonies for their specific colleges at the university. Several of the university's schools will have more than one ceremony, held over the course of a given day.
An estimated 5,200 graduates attending Montclair State University will be attending. They'll be required to follow COVID-19 safety guidelines for outdoor events including a commencement "hawk check" — a questionnaire about potential COVID-19 exposures, required for all guests, students, and staff 6 to 14 hours before arriving on campus. No masks are required for the outdoor event.
Each ceremony will consist of guest speakers and graduates walking across the stage to receive their credentials. Each ceremony will be live-streamed on the university's Youtube channel.
See the schedule of commencement ceremonies
United States Sen. Cory Booker, in a video announcement, congratulated the school's graduating class.
"We know this day has been unlike any other graduation days that we have known for generations," he said. "We are in the midst of a global pandemic that has affected every one of your lives, made the challenges you face harder, made the work even more difficult, tested you in ways that you probably never imagined you would be tested."
Kayla Francione, graduating 2021 senior at Montclair State University, said she's grateful to even have an in-person ceremony.
"I am glad we at least get to be honored in person for all of our hard work over the past years even if it is different than it would normally be. I know a lot of my friends at other schools didn't even get a ceremony in person," she said.