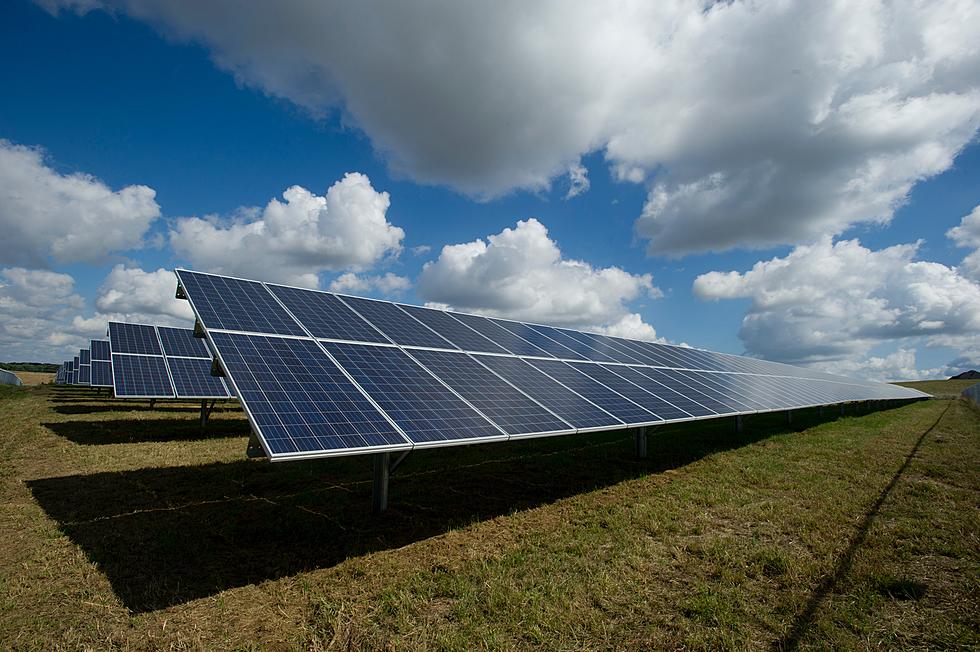 Montclair takes on Climate Action Plan
Montclair will create a Climate Action Plan in response to New Jersey's Global Warming Response Act Report, issued last year.  COURTESY AMERICA PUBLIC POWER ASSOCIATION
By JAIMIE JULIA WINTERS
winters@montclairlocal.news
Over the last decade, Montclair has taken several green initiatives and aimed to reduce its carbon footprint. Now it will create a Climate Action Plan in response to New Jersey's Global Warming Response Act Report, issued last year. 
The township has joined an energy aggregation program through which residents can obtain 40% sustainable energy through a third-party power supplier. 
It's built 21 public electric vehicle charging stations. 
School officials last year embarked on an $11 million solar power project for school facilities. The township's Planning Department urges some developers to obtain certifications through the Leadership in Energy and Environmental Design (LEED) certification program. Twenty years ago, Montclair was one of the first municipalities in New Jersey to create the position of sustainability officer, which the township plans on retaining after Grey Russell's departure last month. Montclair is also one of two towns in the state that places seasonal bans on gas-powered leaf blowers. 
Under the New Jersey Global Warming Response Act, created in 2007 and updated in 2019, the state has set goals of reducing emissions by 20% below 2006 levels by 2020 and 80% by 2050 — known as the 80x50 goal. New Jersey exceeded the goal for 2020, according to the state Department of Environmental Protection. Montclair will now set similar goals, Montclair Environmental Commission co-Chair Suzanne Aptman said.
The Township Council voted unanimously on July 20 to embark on a study of Montclair's emissions levels, and in response to create a plan with "clear actions" that the township and its residents can take to address greenhouse emissions.
"Montclair takes pride in leading in environmental issues," Mayor Sean Spiller said at the vote.
The resolution reads: "The State of New Jersey is particularly vulnerable to the effects of climate change, for example sea level rise in New Jersey is occurring at a greater rate than the rest of the country, the intensity and frequency of precipitation events is anticipated to increase, and storms that result in extreme rain, such as Superstorm Sandy, are expected to occur more frequently; and all citizens will benefit from mitigating impacts of climate change."
Aptman said, "Just this month we are witnessing the destabilizing effects of increasing greenhouse gases impacting our country with droughts, storms and heat waves. The federal government and certain states, including New Jersey, are setting goals and making plans to accelerate the reduction of emissions and address the climate emergency."
She said the state has a lot of work to do, and Montclair officials wanted to explore what they could do to help.
"We know that this is a collective effort that will require a bottom-up approach, involving local towns," Aptman said.
She said the first task will be to audit greenhouse gas emissions in Montclair to serve as a benchmark for goals. The audit will include Montclair's use of electricity vs. natural gas for all residents, businesses and the township, with aid from power utilities such as PSE&G, which will provide data. The New Jersey Transportation Authority, which tracks vehicle driving miles, will provide Montclair's vehicle emissions impact. 
The state's Global Warming Response Act strategies include replacing internal combustion vehicles with electric vehicles, converting space and water heating in residential and commercial buildings to electric heat and replacing fossil fuels in the electric generation sector with renewable energy sources. 
The town will create similar goals within the Climate Action Plan. The plan will contain emission reduction goals and strategies for municipal operations, residents and businesses, taking into consideration what is most impactful and feasible in doing so "by producing our own renewable energy via solar panels and using 100% renewable energy, increasing electric vehicle infrastructure and transitioning to electric vehicles, enabling energy efficiency in homes, buildings and businesses and converting to electric heating," according to the resolution.