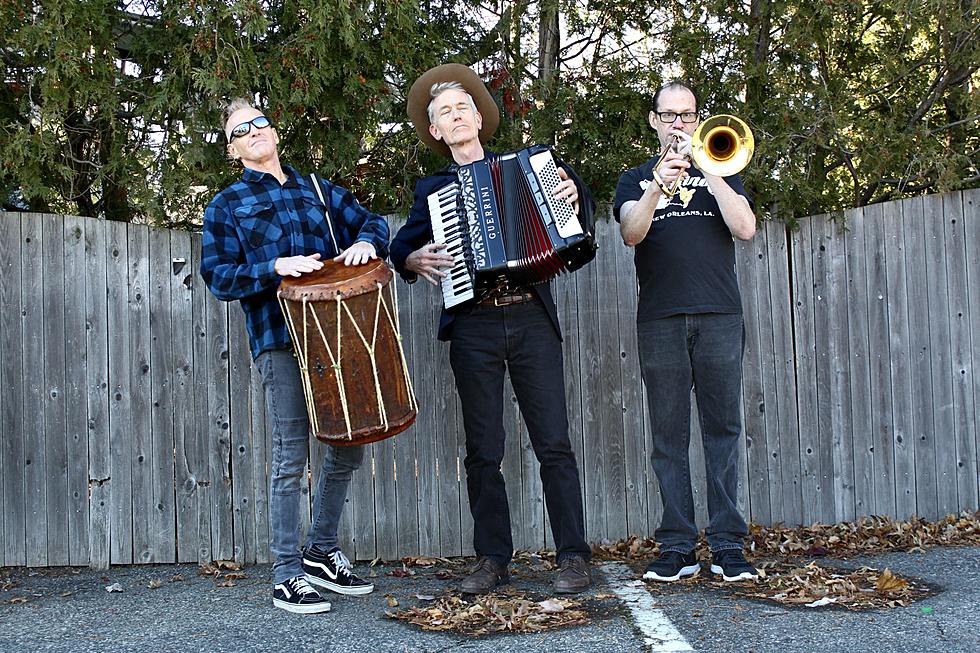 Montclair trio Mr. Rose to play 11th Street Bar show Tuesday
Montclair trio Mr. Rose features Billy Loos, left, on log drum, John Sherman, center, on accordion and vocals, and Fred Parcells on trombone. (COURTESY NGOC SHERMAN)
Montclair trio Mr. Rose will play at the 11th Street Bar in New York City on Tuesday, Jan. 4th.
With Fred Parcells on trombone, Billy Loos on log drum and John Sherman on accordion and vocals, Mr. Rose creatse a rhythmic and sonic adventure with nary a guitar in sight, an event post on the 11th Street Bar website said.
Parcells, Loos and Sherman are also long time members of local Cajun-Country band Big Mamou.
Mr. Rose's songs range from Cajun and Appalachian blues to reflective tales of love and loss featuring Sherman's plaintive vocals and accordion, Parcells' soulful countermelodies, and Loos' funk and second line polyrhythms, the bar's post said.
The show will run from 8:30 p.m. to 11 p.m.