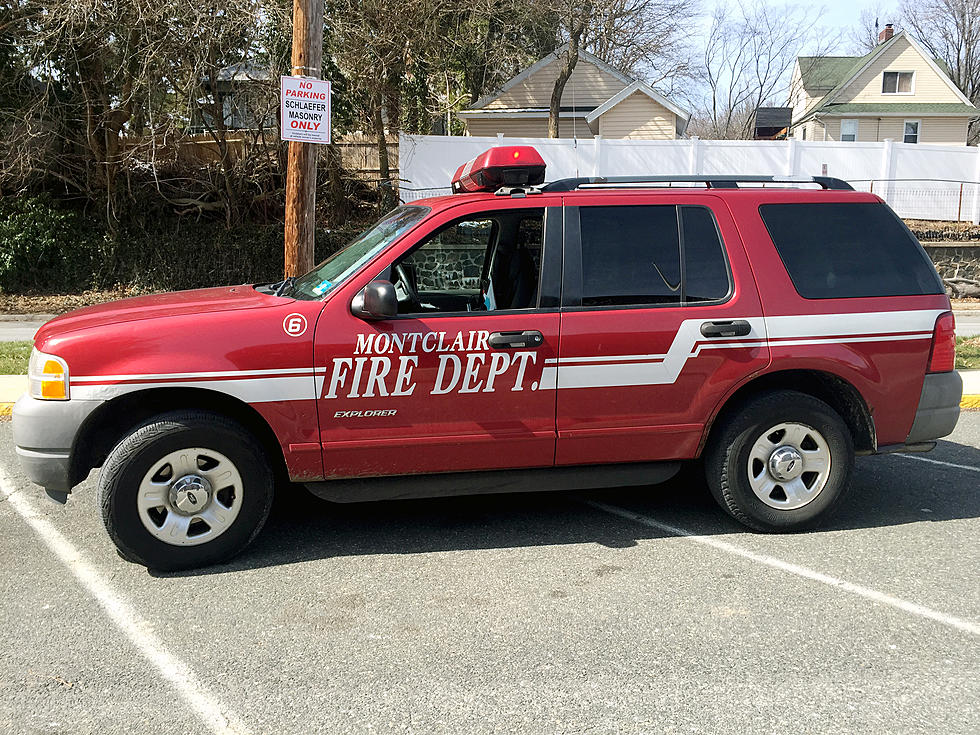 Montclair was sole bidder for Glen Ridge fire contract
LINDA MOSS/FILE PHOTO
From the moment last June when Glen Ridge threw open for bidding a new fire services contract to replace its expiring deal with Montclair, officials in Montclair openly expressed fear that Bloomfield would swoop in with a sweeter offer for Glen Ridge.
The result: Montclair put forth a bid that would have Glen Ridge pay less to receive fire services in the first two years of a new 10-year contract than it pays now. Two weeks ago, the Glen Ridge Council voted to approve the deal that will slash the $926,000 Glen Ridge pays this year to $850,000 in 2023.
As it turns out, Montclair's fear was misplaced. Montclair's offer, according to the Glen Ridge borough attorney, was the only one on the table. Montclair was competing against itself.
"Bloomfield did not make a bid," the attorney, John Malyska, told Montclair Local.
It was unclear if Montclair officials knew the town was the sole bidder.
As the Montclair Township Council prepared for a likely vote on the issue Wednesday night – after Montclair Local's print deadline – the council was splintered. Mayor Sean Spiller supported the deal, while other members, saying they were dismayed that the town would reduce Glen Ridge's obligation so drastically, called for an external review by the state.
A vote against the contract or delaying a vote might come with risk for Montclair, possibly upending the process and inviting Glen Ridge to reopen the bidding.
Responding to a question on what steps Glen Ridge would take, Malyska first said that relations between the two neighbors had always been harmonious and he did not want to "speculate or go down a legal road or say anything inflammatory."
But, he added: "An offer was made. If a person backs away from an agreement, it comes with consequences. They didn't have to submit a proposal. We had a meeting and said thank you very much. What more do I have to do? Do I have to wait for two or three more resolutions?"
Two Montclair council members, Bob Russo and Peter Yacobellis, angrily accused the mayor and other officials of withholding crucial information from the majority of Montclair's seven-person council — including an analysis by Montclair's chief financial officer that they say undermines the argument that Montclair stands to come out ahead with the new contract.
Russo said the CFO's report was never shared with him and that he did not see it until a person not connected to the process forwarded it to him in an email late Monday night.
"I support the concept, but I am going to vote no," Russo said. "I will make a motion to table it."
Yacobellis said he would also vote against the contract, and another official familiar with the council's workings said two additional council members were undecided as of Tuesday, Sept. 27. The official, citing ongoing discussions, requested anonymity.
Russo is pushing to have a pair of former town mayors – Jordan Glatt and Nicholas Platt, who were appointed by Gov. Phil Murphy to be the state's shared services czars – review the new contract as well as the analysis by the Montclair CFO, Padmaja Rao.
The contrast between the proposed contract's numbers and Rao's report is striking. Rao drew up three models to determine what Glen Ridge's fair share should be. One, based on a percentage of taxable properties, would put the annual figure at $2.9 million, or at 17% of the Montclair Fire Department's approximately $17 million annual budget. A second model, based on Glen Ridge's population compared to Montclair, would put the fee at $2.7 million.
The lowest estimate in the CFO report is rooted in the number of Glen Ridge fire calls Montclair responds to – roughly 10 percent of its overall calls. That would put Glen Ridge's annual payment at $1.7 million.
The contract calls for the payments from Glen Ridge to rise to $1.4 million in the 10th year. At that point, Glen Ridge would have the option to reup for an additional five years, and would not reach the CFO's lowest figure of $1.7 million until the final year, 2037.
Email and phone requests for comment to Spiller were not immediately returned, but the mayor has called the deal a "win-win" for both Glen Ridge and Montclair. In emails obtained by Montclair Local, he circulated an analysis done by the Fire Department and defended his position to constituents who had written to him in opposition this week.
"As we have to engage in a sealed bid process for the fire contract, not a negotiations," the mayor wrote, "we are forced to make determinations of what we will offer, knowing that other towns may bid as well."
FEMA standards had been applied to calculate everything from the cost of fuel to vehicle maintenance and depreciation connected to trips to Glen Ridge, the mayor wrote, putting the overall price tag at "$100,000 or less."
"So, when we craft a deal with Glen Ridge that offers us revenue of $850,000 per year, rising to $1,700,000 per year, it absolutely helps us with supporting our priorities," Spiller wrote. "If we were not to have an agreement with Glen Ridge, those dollars, which we get now, would need to be made up," the mayor added. "Either through cuts in our general budget or by increasing taxes."
Citing the shared service agreement among all Essex County towns, Spiller said that Montclair would respond to Glen Ridge's calls for help with or without a fire services contract.
"What set me off," Yacobellis said, "is the council in its entirety was not given this information before the bid." 
"I don't know what data was used to have made the bid decision," he said. "If you look at information the mayor is circulating, it would seem we're ripping Glen Ridge off. If you look at the data the CFO prepared and that was withheld from us, it suggests we're being wildly undercompensated. I'd like to see the source data that was used for the presentation the mayor has circulated. The source data for what the CFO used is our actual budget.
"I think the most responsible course of action at this point is to table this vote until we can get a third-party analysis. Otherwise, I still see this as a bad deal that we shouldn't enter into."
Correction: An earlier version of this article misstated the amount of money Glen Ridge is paying Montclair for fire protection services in 2022. The correct amount is $926,000.