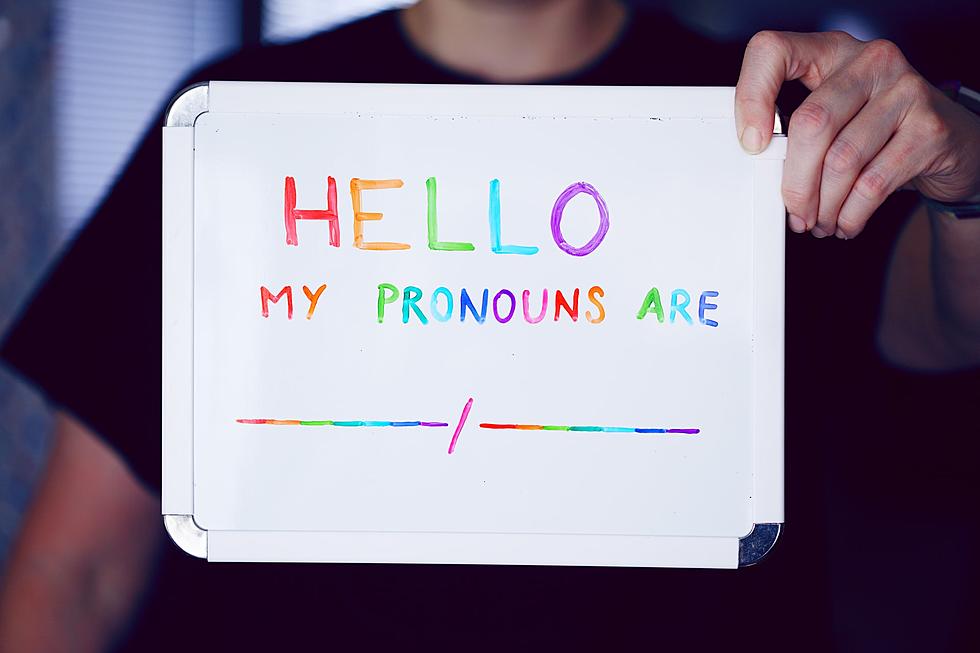 Montclair, we must do more to protect transgender community (Town Square)
Sharon Mccutcheon via Unsplash
An open letter to the Montclair mayor and Township Council:
The Trans Affirming Alliance, which provides services to the trans and non-binary community, is thankful Montclair's mayor and Township Council passed Ordinance O-21-15, "Ordinance Concerning Unisex Restrooms," which establishes that most single-occupancy restrooms in the township must be gender-neutral. We applaud the efforts Council member Peter Yacobellis has undertaken in championing for the trans and non-binary community — an often-marginalized segment of our community.
While this is certainly a positive step toward protecting trans and non-binary people, it is concerning in a town like Montclair, which prides itself in being an open and affirming town, only Council members Yacobellis, Bob Russo, and Lori Price Abrams voted to pass the ordinance. Mayor Sean Spiller's vote was required to break the 3-3 tie. It is also concerning to hear a member of the community say they "don't believe it's true that anyone, regardless of how they identify, has confusion on what bathroom they want to use or that it causes them any harm," when we know this could not be further from the truth. Fifty-nine percent of trans and non-binary people avoided using a public restroom because they were afraid of confrontations or other problems they might experience, according to the 2015 U.S. Transgender Survey from National Center for Transgender Equality.  It was found that 26% of trans and non-binary people were denied access to restrooms, had their presences in restrooms questioned and/or were verbally harassed, physically attacked or sexually assaulted in restrooms.
This new policy not only benefits all bathroom users by eliminating unnecessary lines, but also removes a dangerous barrier for transgender people and values their health and safety. Unfortunately, there seems to be a disconnect between the lived experiences of trans and non-binary people and the perceptions held by some Montclair community members. This bears light that our work has just begun, and that broad education is required within the township as well the community.
Montclair Township also passed an ordinance prohibiting discrimination in hiring, appointing and assignation of duties and positions on the basis of gender identity or expression, and an ordinance requiring the inclusion of protection on the basis of sexual orientation, gender identity, and gender expression in all third-party bidding and contracts. While Montclair Township's work to create safer laws and businesses starts to create safer environments for the trans and non-binary communities, it is now our collective task to start hiring and retaining trans people. 
Thirty percent of trans and non-binary people reported being fired, denied a promotion or experiencing some other form of mistreatment related to their gender identity or expression, according to the 2015 survey.
According to the "The Impact of Covid-19 on LGBTQ Communities of Color" by the Human Rights Campaign and PSB Research, 54% of transgender people and 58% of transgender people of color have had their work hours reduced due to the coronavirus pandemic, compared to 30% of LGBTQ people and 23% of the general population. Transgender people need to be able to earn a living so that they can keep on living.
All Montclair Township businesses and other public accommodations can take immediate steps to make their workplaces safer for transgender people. Examine whether organizational habits or systems create barriers to hiring and retention of transgender employers. These barriers often include requiring an employee using the name given to them at birth in all aspects of their employment (legally, they don't have to) or ordering that they must use sex-segregated facilities that match the gender markers on ID documents (they don't — it's actually the opposite). Management or other leadership must be committed to and authorized to root out discriminatory or harmful conduct between employees, management or customers.
I am thankful to live and work in a community that is pragmatically tackling impediments to lived equality for transgender and non-binary people; we have to continue this work.
Celeste Fiore, Esq.
Founder and chair, Trans Affirming Alliance
---
Montclair Local's Opinion section is an open forum for civil discussion in which we invite readers to discuss town matters, articles published in Montclair, or previously published letters. Views expressed and published in this section are solely those of the writers, and do not represent the views of Montclair Local.
Letters to the editor: To submit a letter to the editor, email letters@montclairlocal.news, or mail "Letters to the Editor," 309 Orange Road, Montclair, NJ, 07042 (email is preferred). Submissions must include the name, address and phone number of the writer for verification. Only the writer's name and town of residence will be published. Montclair Local does not publish anonymous opinion pieces.
Letters must be no more than 500 words in length, and must be received by 5 p.m. Monday to be eligible for potential publication in that week's Thursday print issue. Letters may be edited by Montclair Local for grammar and style. While our goal is to publish most letters we receive, Montclair Local reserves the right to decline publication of a letter for any reason, including but not limited to concerns about unproven or defamatory statements, inappropriate language, topic matter far afield of the particular interests of Montclair residents, or available space.
Town Square: Montclair Local also accepts longer-form opinion essays from residents aiming to generate discussion on topics specific to the community, under our "Town
Square" banner. "Town Square" essays should be no more than 750 words in length, and topics should be submitted to letters@montclairlocal.news at least seven days prior to publication.