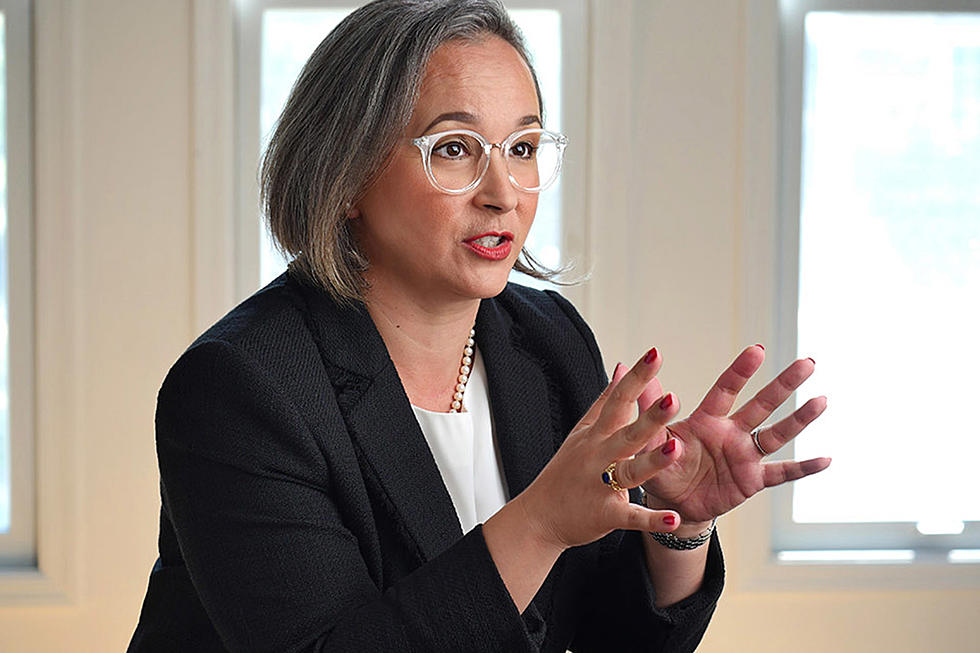 Montclair's deep bench of future elected BOE talent (Letter to the editor)
Selma Avdicevic (COURTESY SELMA AVDICEVIC)
One of the most commonly voiced concerns about an elected BOE is that there wouldn't be enough qualified candidates to fill all the seats. In my opinion, the opposite is true. From where I am sitting, we are, in fact, spoiled for choice.
In September 2010, my oldest child entered Montclair Community Pre-K, and thus started my more-than-a-decade long volunteer service and student advocacy career in our school district. During this time, I, along with hundreds of other parents and guardians, have spent countless hours doing everything and anything our teachers and school administrators needed us to do, to improve educational experiences and outcomes for the children of Montclair.
We have served fruit cups and cupcakes, we have cleaned toys and classrooms, we have organized book fairs, we have organized after-school reading programs, we chaired and managed fundraisers that pumped hundreds of thousands of dollars into our school district and helped pay for everything from classroom supplies to band instruments to technology to ventilation. We do this work, day in and day out, simply to help make our community better, making it, in the process, more successful and caring.
Who are these volunteers you may wonder? Well, they are part of the various parent-led groups in our town, most notably our PTAs. Due to our amazing magnet system, we are blessed to have not one but 11 different PTAs for 11 different schools, as well as the Montclair PTA Council. Then there are 11 School Action Teams for Partnerships, with their very important work in helping schools achieve their missions and foster better communities. Then there is the Special Education Parent Advisory Council, as well as the Montclair chapter of National Independent Black Parent Association, just to name a few.
I have previously served in elected PTA leadership positions at MCPK PTA, Watchung Elementary School PTA and the Montclair PTA Council, and am currently serving as president of Buzz Aldrin Middle School PTA.
These are people who give countless hours of their time in our school buildings. These are people who attend not only the meetings of their respective organizations and give count to their constituents, but also attend all BOE meetings. These are people who solve problems.
Yet, despite the record of success our parent-let organizations have achieved, the appointed system has routinely looked past this reservoir of talent. By voting for an elected BOE, we are opening the door for an amazing depth of talent, individuals with first-hand knowledge of how our schools are operating, and motivation to make things better for all our children.
Selma Avdicevic
Montclair
---
Montclair Local's Opinion section is an open forum for civil discussion in which we invite readers to discuss town matters, articles published in Montclair, or previously published letters. Views expressed and published in this section are solely those of the writers, and do not represent the views of Montclair Local.
Letters to the editor: To submit a letter to the editor, email letters@montclairlocal.news, or mail "Letters to the Editor," 309 Orange Road, Montclair, NJ, 07042 (email is preferred). Submissions must include the name, address and phone number of the writer for verification. Only the writer's name and town of residence will be published. Montclair Local does not publish anonymous opinion pieces.
Letters must be no more than 500 words in length, and must be received by 5 p.m. Monday to be eligible for potential publication in that week's Thursday print issue. Letters may be edited by Montclair Local for grammar and style. While our goal is to publish most letters we receive, Montclair Local reserves the right to decline publication of a letter for any reason, including but not limited to concerns about unproven or defamatory statements, inappropriate language, topic matter far afield of the particular interests of Montclair residents, or available space.
Town Square: Montclair Local also accepts longer-form opinion essays from residents aiming to generate discussion on topics specific to the community, under our "Town Square" banner. "Town Square" essays should be no more than 750 words in length, and topics should be submitted to letters@montclairlocal.news at least seven days prior to publication.