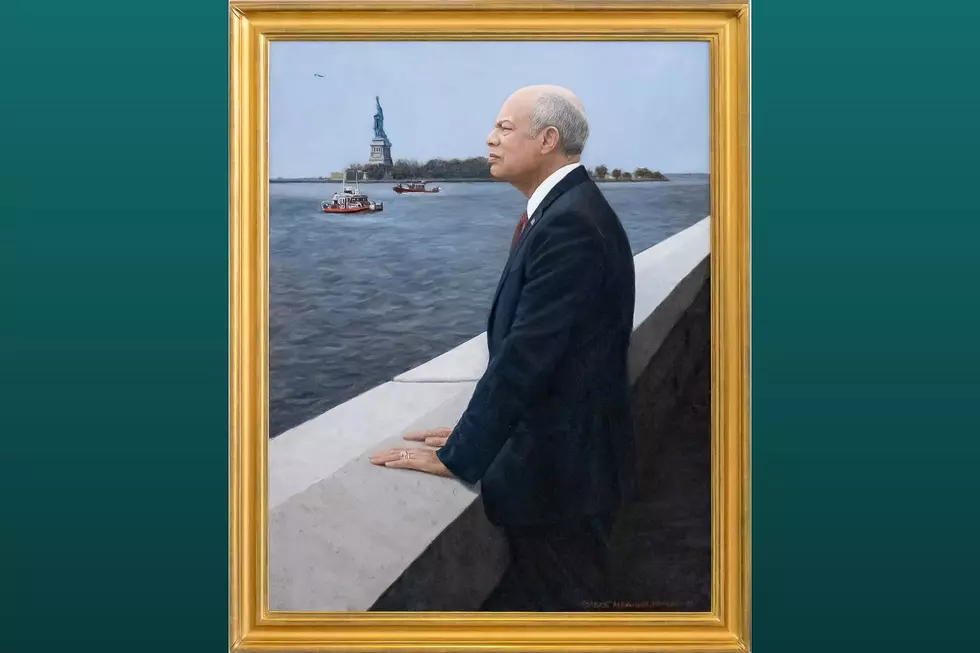 Montclair's Jeh Johnson honored with official portrait
WASHINGTON – Secretary of Homeland Security Alejandro N. Mayorkas hosted the official portrait unveiling ceremony in honor of former secretary Jeh Charles Johnson on Tuesday, Jan. 24. Johnson, a Montclair resident, served as the nation's fourth secretary of Homeland Security from December 2013 to January 2017.
During the ceremony, Mayorkas praised Johnson's leadership of the department, which led to investments in new technology, operational advances and investments in the department's workforce.
"Today, homeland security is national security. The threats now facing our country are more diverse and dynamic than ever before, yet our department can address them successfully because we are able to build on the contributions and achievements of those who have preceded us," Mayorkas said. 
"Today, we celebrate one of those individuals, one of our great leaders, Secretary Johnson. In honoring Secretary Johnson by unveiling his portrait today, we honor the secretary, Dr. Susan DiMarco, and their children, Natalie and Jeh Jr." 
Johnson addressed the audience — which included family, friends, former secretaries, colleagues and the department workforce — and expressed his gratitude for the opportunity to serve and his appreciation for those dedicated to serving the department's mission.
"I had the good fortune of a terrific leadership team, and together we led the Department of Homeland Security. This ceremony is the capstone, not just of my career at DHS, but my career in Washington, encompassing my time as general counsel at the Department of the Air Force, general counsel at the Department of Defense and secretary of Homeland Security," he said.
"I used to take special pride when at least one person over the course of a week would say 'Thank you for your service,' so I want to thank all of you who work here today, from Secretary Mayorkas on down, from the bottom of my heart, thank you for all you do to protect our homeland, and thank you for your service."
The portrait, painted by Robert A. Anderson, will be displayed in the hallway of the Office of the Secretary at Department of Homeland Security headquarters in Washington, D.C.