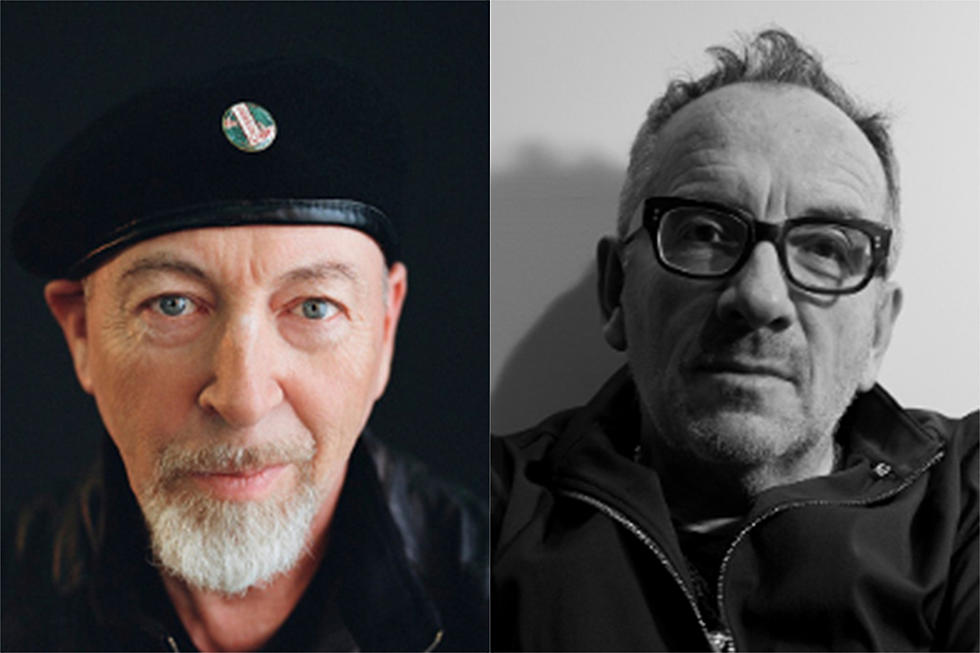 Montclair's Richard Thompson launching memoir in talk with Elvis Costello
Richard Thompson and Elvis Costello (Photos courtesy of Montclair Literary Festival. Elvis Costello photo by Diana Krall.)
Montclair resident and legendary singer and guitarist Richard Thompson will launch his memoir, "Beeswing: Losing My Voice and Finding My Way 1967-1975" with iconic singer-songwriter Elvis Costello on Tuesday, April 6 at 8 p.m.
The live conversation, with music, will be part of Succeed2gether's Montclair Literary Festival. Proceeds from the festival benefit Succeed2gether, which offers after-school one-on-one tutoring and enrichment classes with the aim of closing the education and opportunity gaps in Essex County.
"Beeswing is a moving and immersive memoir, in which Richard recreates the spirit of the 1960s, where he found, and then lost, and then found his way again," the festival wrote in an announcement of the event. "Covering the pivotal years from 1967 to 1975, the formation of band Fairport Convention, the heady success and then departure, and his discovery of Sufism, Beeswing vividly captures the early years of one of the world's most significant and influential guitarists and songwriters."
Tickets cost $35 and include a copy of the book (valued $28). The first 100 people to register will receive a signed copy of the book. Online event-only tickets are available for $20. The event will be held on Crowdcast and a sign-up link will be sent after ticket purchase.
Books can be picked up at Festival partner Watchung Booksellers in Montclair, or shipped to your home address (additional cost, select option when selecting ticket; shipping only available within the US).
Several past talks from the festival are available for free viewing at crowdcast.io/montclairliteraryfestival