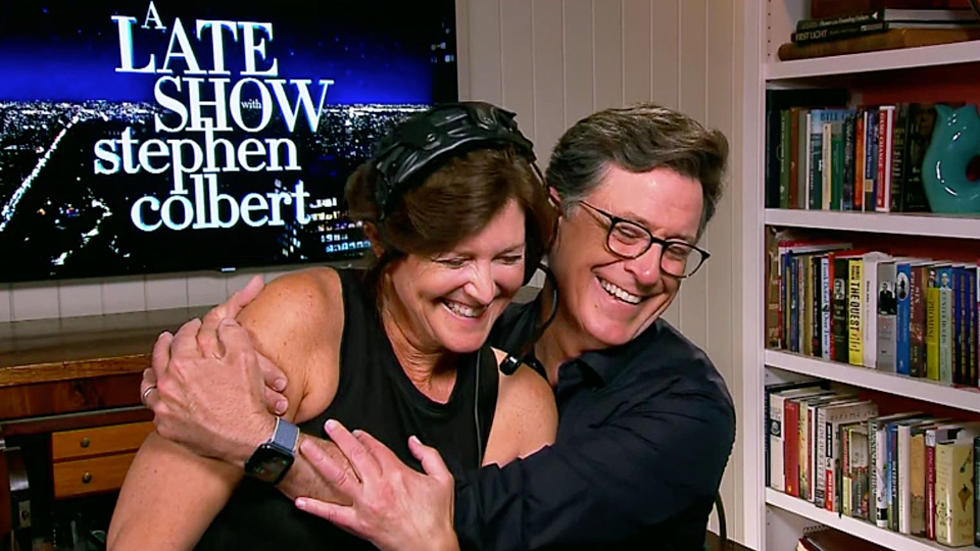 Montclair's Stephen Colbert tests positive for coronavirus
Evelyn and Stephen Colbert (COURTESY MONTCLAIR FILM)
Late Show host Stephen Colbert — a Montclair resident and frequent featured guest at Montclair Film events — has tested positive for coronavirus, he said on Twitter this week.
"Yep! I tested positive for Covid, but basically I'm feeling fine," Colbert, 57 wrote. "Grateful to be vaxxed and boosted. Thank you for the well wishes. This just proves that I will do anything to avoid interviewing Jason Bateman."
Thursday nights' Late Show was cancelled, and the show was already expected to air repeats next week. The show said via Twitter it would return on May 2.
Montclarians know Colbert both as a neighbor and as one of Montclair Film's biggest draws (his wife, Evelyn McGee Colbert, is president of the Montclair Film Board of Trustees). Last year, he interviewed Maggie Gyllenhaal about her directorial debut before an audience at Montclair Kimberley Academy's Upper School.
The Late Show, like many late-night programs, shifted to an all-remote setup in the early days of the coronavirus pandemic, and returned to hosting in-person audiences in the summer of last year.
In spring of last year, in an interview conducted by Montclair Film Executive Director Tom Hall to support the organization, Colbert spoke about how eager he was to resume playing to a live audience: "I feel like I'm shouting my show into an empty Altoid tin and throwing it off an overpass."
The first Montclair Film Festival benefit, in 2011, was at the Wellmont Theater, with Montclairian, author and journalist Jonathan Alter interviewing Colbert.