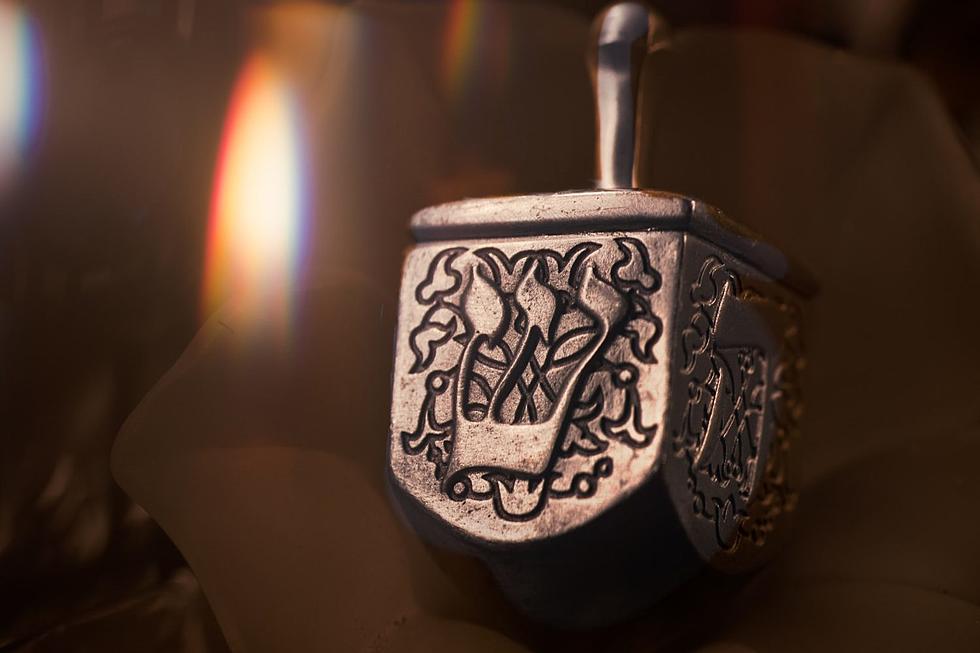 More Montclair-area synagogues celebrate Hannukah — but cautiously
Robert Zunikoff via Unsplash
By ERIN ROLL
roll@montclairlocal.news
Like many other synagogues in the Montclair area, Temple Sholom of West Essex will have in-person celebrations this Hanukkah — but in a modified format.
On Dec. 5, the synagogue on Pompton Avenue in Cedar Grove will have its Hanukkah Fun Day from 11 a.m. to 12:30 p.m. The day will include food trucks, activity stations, Hanukkah songs and trivia, cookie decorating, a competition to become the year's Dreidel Champion and Israeli dancing. 
"We just have to pray for good weather," Patti Mollo, one of the temple's co-presidents as well as one of lead organizers for the day, said.
Temple Sholom's membership includes a large number of Montclair residents. Rabbi Laurence Groffman and his family are Montclair residents as well. 
Because the number of activity stations is limited, Mollo said planners needed to ensure there was something to appeal to everyone.
"We try to make sure it was for all ages," she said.
How Montclair is celebrating Hanukkah in the new normal
The dancing and the Dreidel championship are likely to be very popular, and the food promises to be a big draw as well, Mollo said: "You can't go wrong with fried foods.
And there is a very strong likelihood of someone wearing a dreidel or menorah costume, she said. Exactly who that person will be is still an open question.
In a usual year, Mollo said, Temple Sholom would hold Hanukkah events throughout the week. For example, there would be a day for baking challah and sampling different varieties of olive oil.
"People are excited to do something. And having it outside makes it easier," Mollo said. 
Throughout the pandemic, the synagogue has shifted activities outside when it could. During the 2020 lockdowns, the temple came up with the idea of "Sholom waves" during the high holidays in the fall, and during other important events, Mollo said. Families drive to the temple for a car parade, where they receive special gift bags containing items to help them celebrate at home. For the most recent one, for Purim early this year, families were invited to decorate their cars and then gather in the temple parking lot. The day also featured an outdoor magic show and a fire juggler. 
"I'm feeling thankful and grateful that we can do some in-person celebrations, compared to last year," Rabbi Laurence Groffman of Temple Sholom  said. "I think one of the things we realized last year during the lockdown was the need to be with other people."
He said it was also gratifying to see that there were so many people within the congregation volunteering their services to prepare for the Hanukkah celebrations, and that it said much about the sort of congregation that Temple Sholom is.
"The more we can gather in person, the better." Groffman said. He said that there is reason to be grateful for technology such as the Internet and video calls, which made it possible for some aspects of life to continue during the lockdown. However, "there's just no substitute for being in person."
At Temple B'nai Abraham on Northfield Road in Livingston, there are two announced Hanukkah celebrations scheduled. 
On Dec. 1, there will be an outdoor lighting of the Hanukkiah (the Hanukkah menorah), with music and S'mores. For the eighth and last night of Hanukkah on Dec. 5, there will be a virtual celebration of Yiddish music, humor and history. Participants are asked to email tbainfo@tbanj.org to RSVP and receive the Zoom link. 
B'nai Shalom on Valley Way in West Orange will host a concert by the a cappella group SIX13 on Dec. 4 at 7 p.m. Admission is $18 ($54 for patrons who wish to attend an after-concert event) and tickets can be obtained through B'nai Shalom's website. 
On Nov. 29, Chabad of Montclair on Valley Road will host a Hanukkah Fest and Grand Menorah Lighting at the Wellmont Arts Plaza. The event will feature rapper and songwriter Nissim Black, and there will be kosher food trucks. 
Bnai Keshet in Montclair will have outdoor candle lighting for each night of Hanukkah, which begins the evening of Nov. 28 and ends at sundown on Dec. 6. Its annual Latkepalooza celebration, with with latkes and other treats available to all, is Dec. 5 from 3 to 5 p.m., with RSVPs available at bnaikeshet.org.
Temple Ner Tamid on Broad Street in Bloomfield will hold menorah lightings for different groups: for children in kindergarten through second grade, third grade through sixth grade, teens and so on. On Dec. 3, there will be a special concert featuring songleader and cantorial soloist Shimon Smith. 
On Dec. 5, Shomrei Emunah on Park Street in Montclair will have an early evening celebration. The synagogue aims to have a tent on site to allow a large number of people to celebrate safely, and food and refreshments will be served.