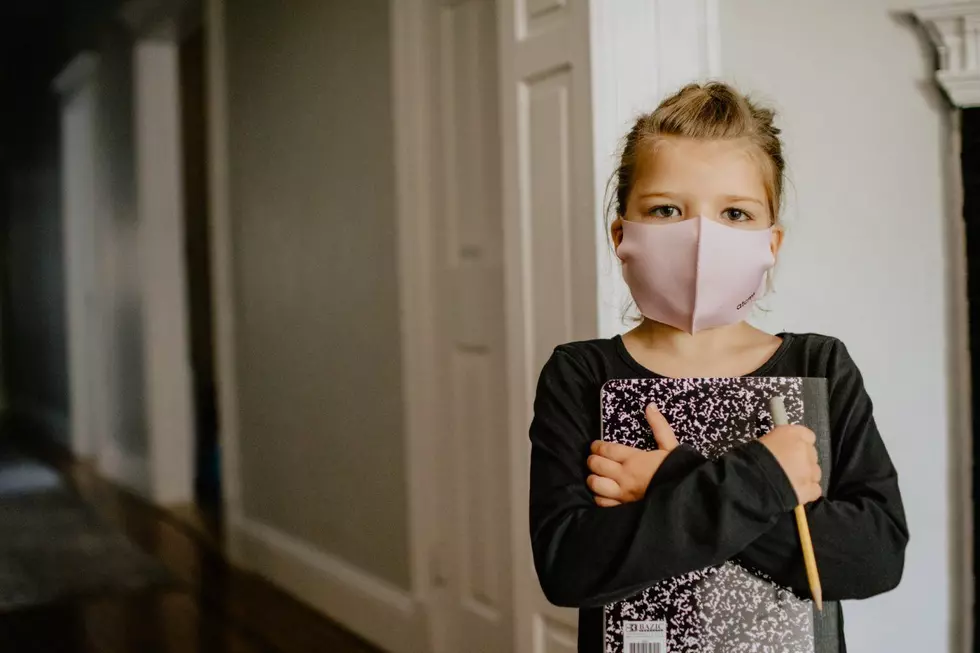 More NJ schools holding in-person classes; Montclair remains remote
Kelly Sikkema via Unsplash
By LOUIS C. HOCHMAN
hochman@montclairlocal.news
More New Jersey public schools are holding some level of in-person classes, even as a dispute between school leaders and the local teacher's union keeps Montclair's students home full-time.
Gov. Phil Murphy said Monday 95 New Jersey school districts are holding classes in-person full time, up six from a week earlier. Most districts — 491 — are on a hybrid instruction model, with some students in school buildings and some learning remotely at any given time, up 21 from the past week. Montclair is one of 190 that remain all-remote, down 23 from the past week. Thirty-five districts remain on some mix of the systems.
Montclair elementary school students had been expected to return for hybrid instruction last month, after being out of classrooms since the novel coronavirus pandemic hit New Jersey in March of last year. But Montclair Education Association members refused, saying it's still not safe to do, citing aging ventilation systems, continuing community spread of the virus, and a district they allege hasn't been transparent enough about safety.
The district, which cites temporary ventilation fixes and safety procedures it says make a return safe, last week sued the MEA, alleging the refusal to return constitutes an illegal strike. Teachers have continued holding classes remotely. The dispute has also delayed a planned Feb. 8 return for older students, left in limbo with the case unresolved.
Murphy said Monday he considers teachers to be in "the on-deck circle" to become eligible for vaccinations in New Jersey — currently open to limited groups including first-responders, health care workers, those over 65 and those with serious illnesses. The MEA has cited the potential near-future availability of vaccinations to teachers in some of its statements objecting to a return to a schools. So has Mayor Sean Spiller, also the vice president of the New Jersey Education Association, during a recent interview with the New York Times.
"We clearly want to get there," Murphy said Monday. "We also want don't want to overpromise and underdeliver."
The governor noted that many teachers can qualify not because they're educators, but because of their age or health conditions.
As of Monday, New Jersey had administered more than 1 million doses of coronavirus vaccines. Sites run by the state, counties, communities and private groups are all administering either the Pfizer or Moderna coronavirus vaccines, both of which require two doses. Murphy and other officials have said repeatedly they have the infrastructure to administer more doses than the state is receiving from the federal government, and that a pending emergency authorization for a one-dose vaccine from New Jersey-based Johnson and Johnson could increase distribution dramatically.
Murphy has cited a goal of vaccinating 70 percent of eligible adult New Jerseyans — about 4.7 million people. He also noted Monday it remains unclear whether further vaccinations will be required to protect against new and future strains of the coronavirus, much in the way flu vaccines are adapted and re-administered yearly.
Sunday, Montclair schools Superintendent Jonathan Ponds notified parents and school staff an individual at the technology office at Hillside School has tested positive for the novel coronavirus. Ponds said close contacts within the school were being notified and would quarantine, and that all exposed areas would be cleaned and disinfected.
"We understand the level of concern regarding COVID-19 throughout our community," Ponds wrote in a notice to parents, and encouraged community members to continue to practice CDC-recommended safety precautions.
The school did not close for the individual case. As with other schools in the district while the dispute with the MEA continues, no students are present at the school for classes.