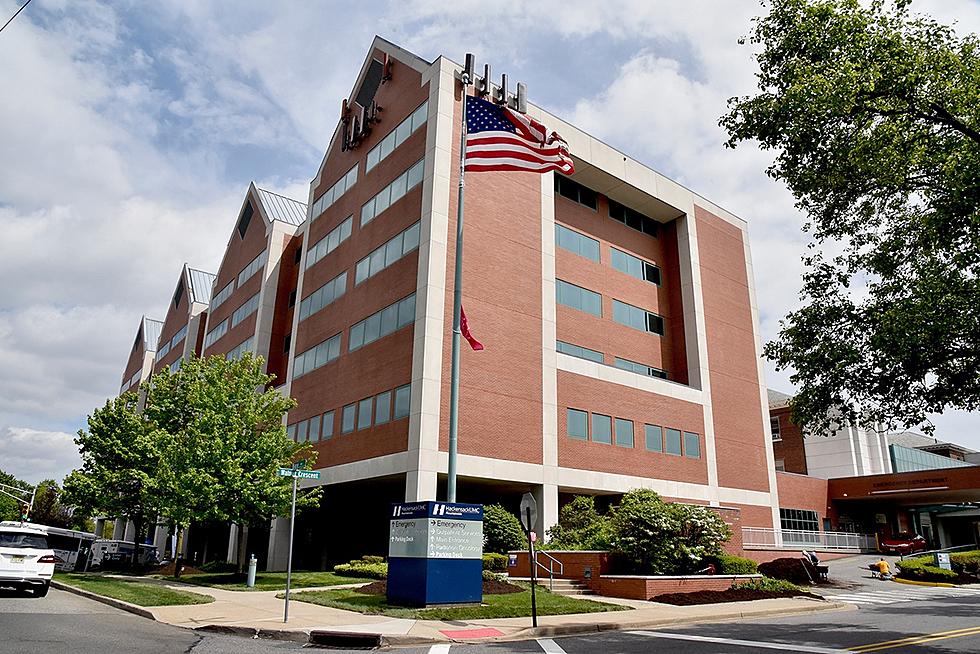 Mountainside Hospital gets poor grade from hospital safety group
Mountainside Hospital
By ERIN ROLL
roll@montclairlocal.news
Mountainside Hospital has received a grade of D from a hospital safety group, making it one of the three lowest-ranked hospitals in New Jersey.
The Leapfrog Group, a group that monitors safety issues in hospitals around the country, released the scores on May 15.
In response, Mountainside denounced the scores as inaccurate, saying that Leapfrog relied on "lagging" data when compiling Mountainside's score, according to Mountainside staff.
Leapfrog awards hospitals a letter grade from A to F. The letter grades are based on the hospital's track records on safety issues, including postoperative infections, foreign objects left inside a patient after surgery, slips and falls, MRSA and blood infections.
University Hospital in Newark and East Orange General Hospital also received D grades. All other hospitals in the state received grades of A, B and C.
Mountainside fared especially badly on blood infections, with a numerical score of 2.943, which was the worst score awarded to a hospital. The best score that a hospital could get was 0.000.
According to the Mounrtainside's score card, blood infections may result when a patient has a central line inserted in order to administer medications. The infection occurs when the central line is not properly maintained.
Other areas where the hospital received poor scores include surgical wounds splitting open, deaths from treatable complications, bed sores, communications about medicines and slipping and falling.
The hospital also got a below-average score on communications with doctors and nurses, and effective hospital leadership in addressing problems.
However, Mountainside received above-average scores on ICU staffing numbers, dealing with blood clots and collapsed lungs, and not leaving foreign objects inside patients after surgery.
Among other hospitals near Montclair, Saint Barnabas Medical Center in Livingston amd Clara Maass Medical Center in Belleville both received As. St. Joseph's Regional Medical Center in Paterson got a B.
Mountainside staff on Friday criticized Leapfrog for using what Mountainside said was old data, which did not take into account issues related to data entry at the hospital.
"The recent report card issued by the Leapfrog Group captures data that is lagging and does not reflect improvements that have been made at the hospital," said Chiara Marababol, a spokesperson for Mountainside.
According to Valerie Allusson, the hospital's chief medical officer, the drop in Mountainside's score was due in part to issues the hospital was having with barcode scanning. In hospitals, barcode scanning is increasing in use to input data about patients and medical history into the hospital's data systems. "Our hospital has recently invested in Epic, a leading health information technology platform. That has resolved this issue," Allusson said.
Leapfrog awards safety scores for hospitals twice a year: once in the fall and once in the spring.
In 2018, Mountainside got a C grade, both in the fall and the spring. In 2016 and 2017, the hospital got a B grade in the spring and a C grade in the fall.
On its website, Leapfrog states that patients and their families are encouraged to use the scores to help choose a hospital that is right for them and their conditions, and to use the scores as an opportunity to talk with doctors and hospital staff about health and safety conditions at the hospital.
New Jersey was ranked sixth nationwide for the number of A-rated hospitals this spring, down from first place in the fall of 2018.
Mountainside Hospital was founded in 1891. In 2012, the hospital was bought by Hackensack University Medical Center, which merged with Meridian Health Center in 2016.
The hospital's complete report card from Leapfrog is available here.