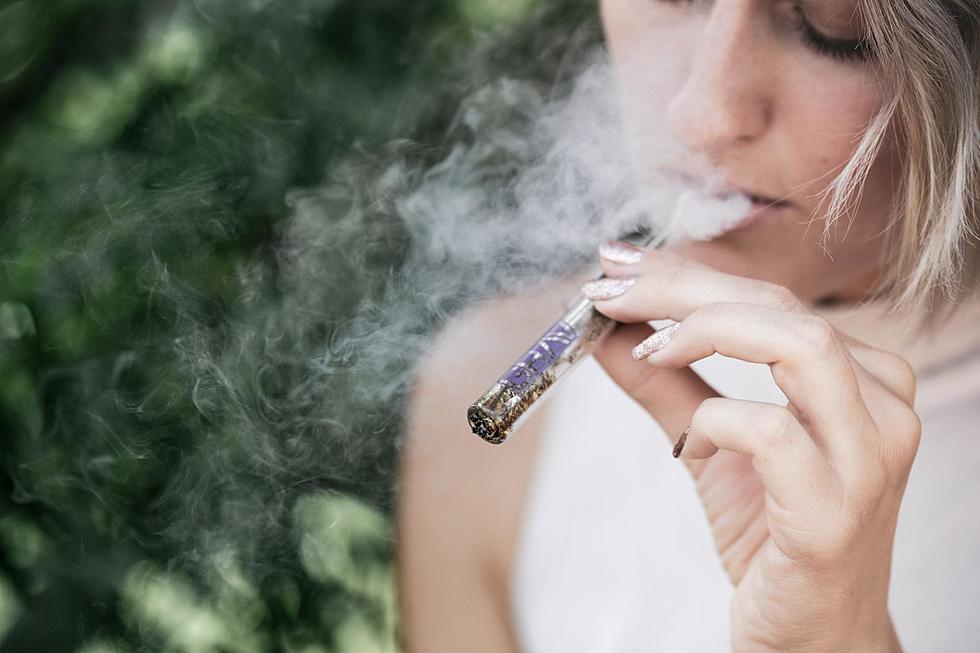 Murphy signs legal pot bills: What's that mean for Montclair dispensaries?
Credit: Unsplash
By LOUIS C. HOCHMAN and ERIN ROLL
hochman@montclairlocal.news
Gov. Phil Murphy has signed three bills that collectively legalize recreational marijuana and set up an industry to sell it — which could quickly the stage for medical marijuana dispensaries in Montclair to get in on the market.
But for now, Ascend Montclair, a medical cannabis dispensary located on Bloomfield Avenue and formerly known as the Greenleaf Compassion Center, hasn't announced any recreational sales. Chris Melillo, chief revenue officer for Ascend, said the business is keeping an eye on the new legislation.
"Us at Ascend are very excited about the progression that Gov. Murphy has made in the last 12 hours," Melillo said Monday, calling that day's announcement an important step for New Jersey.
He said Ascend was "laser-focused" on its medical marijuana program.
Ascend was already planning a grand reopening for Monday night. By that time, bills the legislature had passed earlier to end marijuana arrests and create a legal marketplace would have gone into effect, even without the governor's signature. Its invitations referenced a "modern retail cannabis experience" but did not make reference to recreational marijuana.
Also in the works: Lightshade, a cannabis dispensary brand, has said it intends to come to Montclair with a team led by Rohan Marley — son of reggae legend Bob Marley. That business is awaiting approvals including a state Department of Health review of its 2019 license application, which the business says said was held up along with others throughout the state because of an ongoing lawsuit. NJ.com reported a state appellate court ruled last week the applications can move forward.
"Lightshade is excited around recent events in New Jersey regarding legal cannabis, the first being the court's decision to start processing medical dispensary applications, and the second being the opening of the Adult/Recreational marketplace," Mike Leach, Lightshade's chief operating officer, told Montclair Local in an email Monday. "Lightshade and its partners in New Jersey would welcome the opportunity to service both markets, and we look forward hearing potential good news about our medical application."
Murphy, at a coronavirus press briefing Monday, said the new bills replace "New Jersey's broken and indefensible marijuana laws, which permanently stained the records of many residents and short-circuited their futures, and which disproportionately hurt communities of color and failed the meaning of justice at every level, social or otherwise."
Legislators spent months debating the details of a recreational marijuana legalization bills, after voters directed them to make marijuana legal in a binding referendum last November. The state Senate and Assembly held voting sessions Monday morning to establish civil penalties — but not criminal penalties — for those under 21 caught with marijuana or alcohol, a sticking point throughout the negotiations.
Even if Murphy hadn't signed the bills, Murphy only had until Monday to sign or veto measures the legislature passed earlier to end arrests and launch a legal marijuana industry, or they'd go into effect without his explicit OK. The governor held off while details of the penalties for minors were being negotiated.
Murphy, in announcing he'd signed the bills, said New Jersey's penalties for marijuana had been replaced by a system that would "usher in a new industry, based on equity," and that would allow "law enforcement to focus their resources on serious crimes."
Montclair Mayor Sean Spiller said legalized recreational marijuana would "bring an end to the draconian enforcement policies that have disproportionately harmed people of color" — and said states with legal pot have seen a positive impact on their business, along with "much-needed tax revenue to fund critical investments in education and infrastructure."
"Putting an end to the prohibition of marijuana is a win for taxpayers, a win for social justice and a win for New Jersey," Spiller said. "I look forward to working with our partners in state government to responsibly, and equitably, implement this long overdue change."
The governor has cited disproportionate enforcement among minority communities as a key reason for supporting marijuana legalization — a hallmark of his 2017 campaign.
But the New Jersey State PBA — the statewide union representing police officers — said it was "handcuffed" by language in Monday's bill stops officers for detaining young people if they smell marijuana, and that could result in criminal charges for police who detain people suspected of having marijuana "'for a longer period beyond the extent required" to "issue a warning or write-up."
"This statute adds so much guess work and uncertainty that we would advise our members throughout the state to take no law enforcement action regarding marijuana or alcohol use by any party in the state," the PBA said in a statement Monday.
It described the language of the bill as "anti-police rhetoric at its worst," and predicted consequences including underage marijuana users smoking freely anywhere, even in places it's prohibited by law.
"Drug dealers will quickly learn to hide their drugs, guns and evidence of crimes on anyone under 18 years of age since merely lighting a joint as the officer approaches will put the officer in jeopardy of making an illegal search and being charged criminally," the PBA wrote."