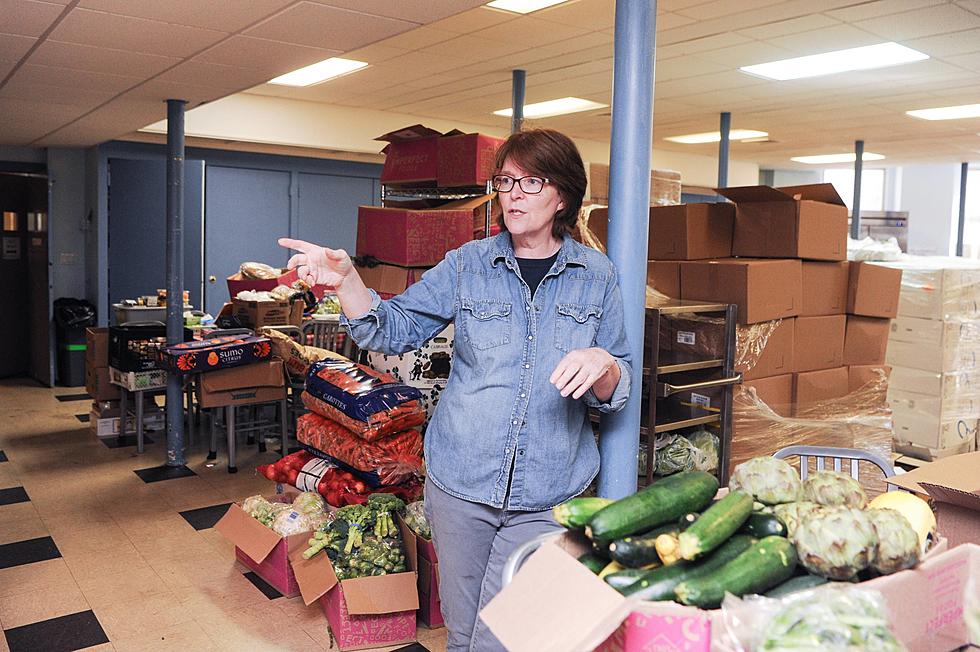 Murphy: Toni's Kitchen 'represents some of the very best of our state'
Anne Mernin, the director of Toni's Kitchen
Gov. Phil Murphy this week celebrated the efforts of Toni's Kitchen, the food ministry of St. Luke's Episcopal Church, for its efforts in the ongoing coronavirus pandemic.
"Toni's Kitchen represents some of the very best of our state," Murphy said Monday at his coronavirus press briefing.
In 2019, Murphy said, Toni's Kitchen provided 227,000 meals to local residents. In 2020, during the pandemic, it provided more than 1 million meals.
The governor noted the food ministry's Healthy Backpack Program, which delivers backpacks of food to those in need via community partnerships with tutoring programs, early childhood centers, school aftercare programs and other programs that serve families. He cited the recently started Toni's Cafe initiative — a food truck that offers to offer hot soups, sandwiches and coffee as well as microwavable meals to local residents.
Toni's is also the administrator of a $663,750 "Sustain and Serve" grant from the New Jersey Economic Development Authority, used to purchase meals from local restaurants at a cost of $10 each and distributing them to the community with the help of The Salvation Army, MESH, the Montclair Inn and Family Promise.
— Louis C. Hochman
— Louis C. Hochman