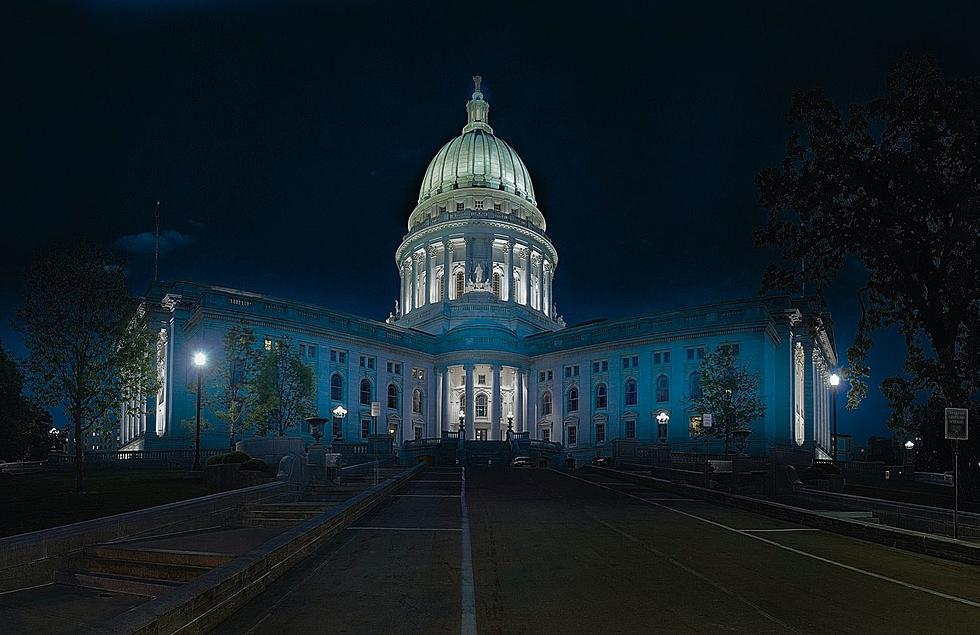 NJ Poor People's Campaign pushing for widespread change (Letters to the Editor)
Michael via Unsplash
On the afternoon of Sept. 26, the New Jersey Poor People's Campaign hosted a barbeque picnic and social gathering at the Wally Choice Community Center in Montclair. Approximately 50 people attended the event, and many of the guests were activists from other organizations working on multiple causes including healthcare, environmental issues, civil rights and indigenous rights.
The Poor People's Campaign is based on Dr. Martin Luther King Jr.'s efforts to create financial equity in the United States, recognizing that with many people in poverty, many of whom are people of color, poverty itself was an opponent that was well worth fighting and building a coalition around. The modern PPC was created by The Revs. William Barber II and Liz Theoharis, with the goal of facing down the interlocking injustices that surround poverty and serve to keep people, especially marginalized identities, poor. Poverty is viewed as a moral issue, and one caused by policy decisions by the federal government.  
The PPC is pushing for widespread policy changes by federal state, and local government to create job programs, forgive unpayable debts, recognize and mitigate the climate crisis (especially the damage of environmental racism), revise and update social welfare programs to provide livable incomes and create a mandatory federal living wage ($15 an hour is a start).   
At the Sept. 26 event, the New Jersey Poor People's Campaign hosted activists and community leaders as speakers, including Larry Hamm of the People's Organization for Progress, Judith Mills of Butterfly Inc. (a nonprofit focused on lupus awareness), and William Scott of the Montclair NAACP's housing committee. Individuals from the campaign's coordinating committee also spoke, including Kevin Pierre, Alison Hayes and Owl of the Ramapough Lenape Nation. All took the microphone and expressed their opinions, views and values during an afternoon of collaboration of like-minded individuals seeking civil rights for all. 
Speakers also discussed social justice actions, including two events this month the campaign has endorsed. The first is the People's Organization for Progress' Long March for Justice on Oct. 8 through 16, from Montclair to Trenton, in a push for Newark Civilian Complaint Review Board with subpoena and investigatory power in police misconduct cases, as well as the passage of several reforms to address police brutality, economic injustice and reparations for Black people. For more information, call the People's Organization For Progress at 973-801-0001. The second is the People vs. Fossil Fuels action, acts of civil disobedience in Washington, D.C. from Oct. 11 to 15, to demand that climate change be declared a national emergency. The Ramapough Lenape Nation and multiple environmental groups are supporting this action.  More information can be found at peoplevsfossilfuels.org.
For more information on PPC, visit poorpeoplescampaign.org and find NJ PPC on Facebook at Facebook.com/NewJerseyPPC or Instagram @nj_poorpeoplescampaign. To donate, please go to: paypal.me/PPCNJ  
Special thanks to the Montclair Unitarian Church, MNDC, and Toni's kitchen for their support and contributions. 
Thank you for your support!
Kevin Pierre
Tri-Chair, NJ PPC
Montclair
---
Montclair Local's Opinion section is an open forum for civil discussion in which we invite readers to discuss town matters, articles published in Montclair, or previously published letters. Views expressed and published in this section are solely those of the writers, and do not represent the views of Montclair Local.
Letters to the editor: To submit a letter to the editor, email letters@montclairlocal.news, or mail "Letters to the Editor," 309 Orange Road, Montclair, NJ, 07042 (email is preferred). Submissions must include the name, address and phone number of the writer for verification. Only the writer's name and town of residence will be published. Montclair Local does not publish anonymous opinion pieces.
Letters must be no more than 500 words in length, and must be received by 5 p.m. Monday to be eligible for potential publication in that week's Thursday print issue. Letters may be edited by Montclair Local for grammar and style. While our goal is to publish most letters we receive, Montclair Local reserves the right to decline publication of a letter for any reason, including but not limited to concerns about unproven or defamatory statements, inappropriate language, topic matter far afield of the particular interests of Montclair residents, or available space.
Town Square: Montclair Local also accepts longer-form opinion essays from residents aiming to generate discussion on topics specific to the community, under our "Town Square" banner. "Town Square" essays should be no more than 750 words in length, and topics should be submitted to letters@montclairlocal.news at least seven days prior to publication.