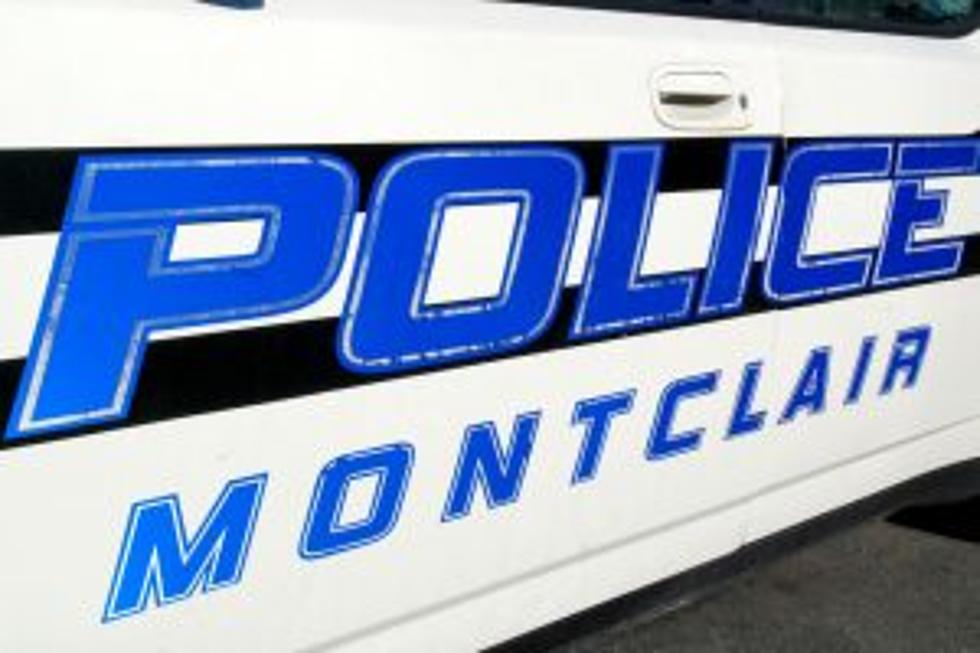 No 'major discipline' in 2nd half of 2020 for Montclair Police
DEBORAH ANN TRIPOLDI / FILE PHOTO
By JAIMIE JULIA WINTERS
winters@montclairlocal.news
No Montclair law enforcement officers were subject to discipline in the second half of 2020, according to reports newly released by the state Attorney General's Office.  
The state on Aug. 10 released details on major discipline for departments across the state, describing incidents all law enforcement agencies were required to submit for the period between June 15 and Dec. 31, 2020. For the first time, the reporting is now public.
"Major discipline" is defined as a termination, reduction in rank or suspension of more than five days. 
Montclair was one of 18 towns in Essex County in which police forces had no major discipline reports issued for that time period. Neighboring police forces of Bloomfield and West Orange were among the seven Essex County municipal police forces with reports filed.
In the future, all New Jersey law enforcement agencies are required to publish online and provide to the Attorney General's Office the names of any officers who were subject to major discipline annually on Jan. 31, for the preceding calendar year.
The information is being released in compliance with Attorney General Law Enforcement Directive 2021-6. Two months ago, then-Attorney General Gurbir S. Grewal issued the directive in light of a New Jersey Supreme Court decision authorizing the public release of certain police disciplinary information on a going-forward basis. Grewal has since left the post for a position with the United States Securities and Exchange Commission, and Andrew J. Bruck is the state's acting attorney general.
"For decades New Jersey treated law enforcement agency internal disciplinary files — generally known as 'internal affairs' records — as confidential," Grewal wrote in his directive. "This policy of blanket secrecy undermined public trust in law enforcement officers and public confidence in the system of police discipline that is essential to holding officers accountable for misconduct."
The data includes the name of the officer; his or her agency; whether the officer was terminated, demoted or suspended; the length of any suspension; and a description of the incident. 
Bruck said the release of the information is not in an effort to shame or embarrass individual officers, but to provide the same type of "transparency and accountability in policing that New Jersey mandates in other essential professions."
Montclair social media incident
The reports also include disciplinary action for violations of social media policies; seven officers throughout New Jersey were disciplined for such violations over the second half of the year.
It remains to be seen whether such discipline may be applied in a recent Montclair incident. On July 27, a Facebook comment appeared in a Montclair group appearing under the name "Bill Coad," replying to a poster's questions about helicopters overhead with "China 19 check" — seemingly a racial reference to COVID-19. Other commenters quickly found Bill Coad seemed to be the name of a Montclair police officer, which the department has since confirmed.
Montclair's Civil Rights Commission reported the matter to police, which both Deputy Chief Wilhelm Young and Chief Todd Conforti said recently remains under investigation.
Montclair Local on Aug. 13 submitted a public records request seeking any discipline reports related to the incident, and is awaiting a reply.
Earlier this month, Christa Rappaport, chair of Montclair's Civil Rights Commission, said she hadn't yet heard a decision as to whether any discipline could be administered, and said it's possible the department could determine Coad's First Amendment rights "may protect that activity, much to our disappointment."
Officer Raymond Gulbin, president of Montclair PBA Local No. 53, said he couldn't comment on the case. He also declined to provide any information about PBA bylaws that might govern an officer's public statements or behavior off-duty. A message sent to the New Jersey State Policemen's Benevolent Association earlier this month has not been returned. 
The incident was cited by the recently formed AAPI (Asian Americans and Pacific Islanders) Montclair group in a letter to township officials, seeking further transparency around bias training and procedures.
"A recent Anti-Asian incident involving a member of the Montclair Police Department also  illustrates the need for the township to address diversity, equity and inclusion throughout its  workforce," the group wrote.
Conforti has been on vacation, and Township Manager Tim Stafford was out of the office late last week and not yet available to comment on the group's several requests.
Editor's note: AAPI Montclair's Advocacy Committee includes Amber Reed, who is married to Justin Jamail, a member of the Montclair Local's governing board.