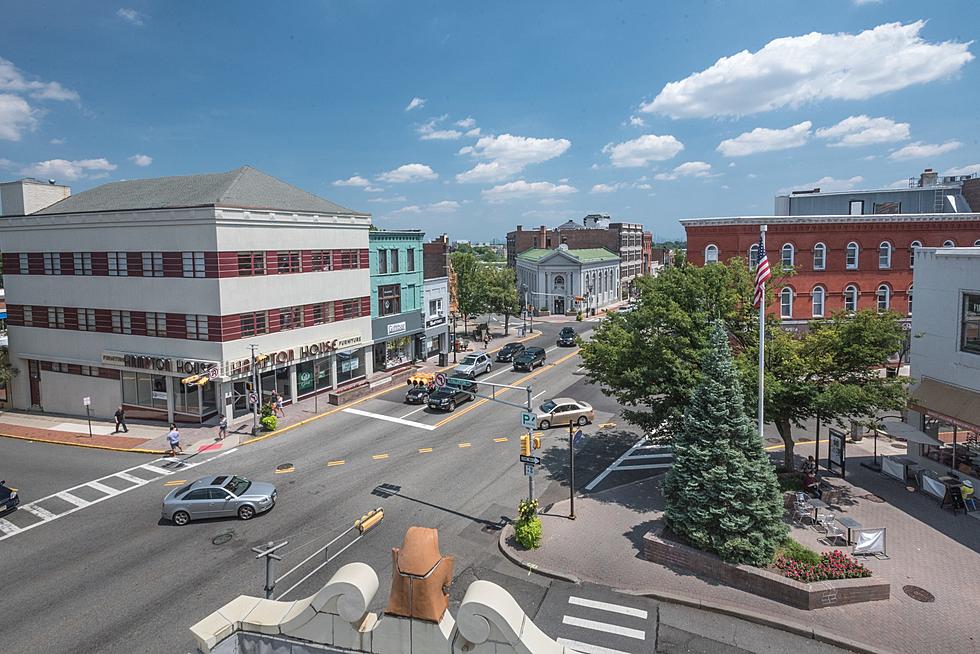 'No Need For Speed' is Right (Letter to the Editor)
Bloomfield Avenue (FILE PHOTO)
I love Montclair Local's classy Montclair Kids News section, where some of our younger citizens share their thoughts.
Kudos to Viola Folkenflik, a fourth grader at Hillside School on her "No Need for Speed" article in the March 17 paper, expressing the need for more conscientious driving around town.
As a local driver but probably better known as a pedestrian avidly speedwalking in Montclair Center, I believe that respect for one another on our streets and sidewalks is mandatory.
If a car gets to a crossing before I do, I usually give them a "high" sign to proceed. If I've already started to cross the street and they stop for me, I give them a "thumbs up" sign for gratitude.
I appreciate Viola's focus on drivers slowing down, looking ahead and looking behind their cars on main roads like Bloomfield Avenue, Valley Road and Grove Street.
Also, the specially-marked pedestrian crossings where you signal cars to stop — we gotta have a two-way entente. Cars stopping vs. screeching to a halt — this pedestrian looks at traffic movement on, say, Bloomfield Avenue and will wait to signal until there are few cars coming in either direction. Pedestrians just walking across the street and expecting cars to stop — no deal.
Let's hear more comments and suggestions from Montclair Local readers for safety and comfort for driving, walking and bicycling in our beautiful town of Montclair.
Wilma A. Hurwitz
Montclair
---
Montclair Local's Opinion section is an open forum for civil discussion in which we invite readers to discuss town matters, articles published in Montclair, or previously published letters. Views expressed and published in this section are solely those of the writers, and do not represent the views of Montclair Local.
Letters to the editor: To submit a letter to the editor, email letters@montclairlocal.news, or mail "Letters to the Editor," PO Box 752, Montclair, NJ, 07042 (email is preferred). Submissions must include the name, address and phone number of the writer for verification. Only the writer's name and town of residence will be published. Montclair Local does not publish anonymous opinion pieces.
Letters must be no more than 500 words in length, and must be received by the Sunday prior to publication to be eligible for use in any Thursday print issue. Letters may be edited by Montclair Local for grammar and style. While our goal is to publish most letters we receive, Montclair Local reserves the right to decline publication of a letter for any reason, including but not limited to concerns about unproven or defamatory statements, inappropriate language, topic matter far afield of the particular interests of Montclair residents, or available space.
Town Square: Montclair Local also accepts longer-form opinion essays from residents aiming to generate discussion on topics specific to the community, under our "Town Square" banner. "Town Square" essays should be no more than 750 words in length, and topics should be submitted to letters@montclairlocal.news at least seven days prior to publication.