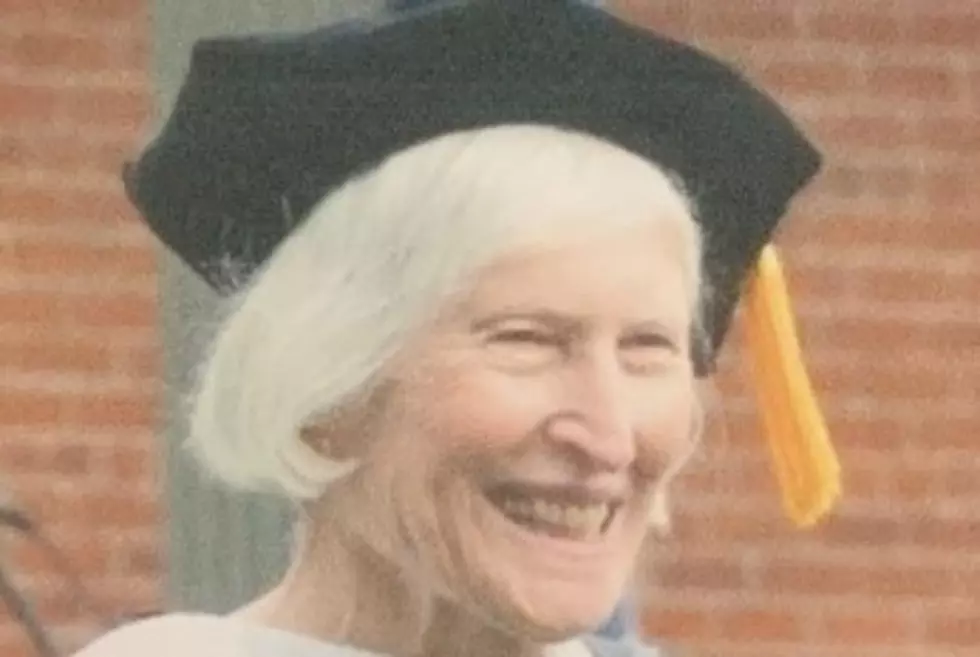 Obituary: Ann Hedges McKinstry Micou
Ann Hedges McKinstry Micou
Ann Hedges McKinstry Micou, formerly of Montclair, an educator and writer who worked in international efforts for social justice and economic development, including the fight against apartheid, died on Dec. 30, 2022, at Crane's Mill independent living community in West Caldwell. She was 92. 
Mrs. Micou was born in 1930 in Santa Barbara, California, the youngest daughter of Gen. and Mrs. Charles Hedges McKinstry. She graduated from Concord Academy in Massachusetts, and received a bachelor's in English, Phi Beta Kappa, from Mills College in Oakland, California, in 1952 and a master's in nonprofit management from the New School in New York in 1982.  In 2014, at the age of 84, she earned a doctorate in American literature at Drew University.  
She was married for 56 years to Paul Micou, a United Nations officer, who died in 2011, and with whom she raised two children, Julie Micou Cerf and Paul Micou, both of Montclair.  
Mrs. Micou began her career as a high school English teacher in San Francisco and Washington, D.C.  Later, she lived with her family for five years in Turkey and Iran during the 1960s and early 1970s. The Micou family traveled widely around the Middle East, visiting historical and archaeological sites, and learned Turkish and Farsi, accompanied by their Turkish sheep dog, Tutie, to whom she was particularly devoted.
In Ankara, Turkey, she edited the Turkish Journal of Pediatrics at Hacettepe University; in Tehran, Iran, she taught American literature at Pars College. She also wrote two books while in Iran, "Handbook for Iran" and "You Already Know Persian," both published by the American Women's Club. 
Back in the United States in 1972, she and her family lived in Wilton, Connecticut, from which she commuted to Manhattan for 26 years. 
At World Education, Inc., an organization dedicated to improving people's lives around the world through education and social and economic development programs, she was responsible for producing newsletters and annual reports for eight years, and for five years at the United States Council for International Business as director of communications. 
At the Institute of International Education, during the period immediately before the fall of apartheid, she directed for 12 years the Southern African Information Exchange, producing dozens of directories on resources for anti-apartheid groups. 
She traveled to southern Africa 40 times and published numerous papers on human rights and the role of voluntary organizations in emerging democracies.  During this time, she developed close relationships with colleagues working at anti-apartheid voluntary organizations in South Africa and told vivid tales about their courage and bravery. 
In 1999, she and her husband moved to South Newfane, Vermont. During the next decade she wrote a series of guides to literature set in Vermont that were published by the Vermont Humanities Council.
In 2009 the couple moved to Montclair to be near the Cerf family. After completing her doctoral degree, she began working as a writing consultant at the Center for Writing Excellence at Montclair State University in 2015; she retired in 2019.
She was a member of the Montclair Women's Club, where she indexed and archived many years of the club's former magazine, Quest, producing a social history of the club's membership in the early 20th century.  
Mrs. Micou's career was complemented by terrific zest for life, for family, for elevated conversation, for travel and for what she called "making the world a better place."  Still passionate about this in her late 80s, she volunteered for the Petey Greene Program at Northern State Prison in Newark, tutoring incarcerated adults studying for high school equivalency diplomas.  
In addition to her daughter and son, she is survived by her son-in-law, Monty Cerf; her five grandchildren, Olivia, Charlotte and Jason Cerf and Charles and William Micou; her sisters, Sally Hall of Santa Barbara and Evelyn Thorne of New York City; one great-grandchild and many nieces and nephews.   
Services were private.
Donations may be made in her memory to continue the work of the Petey Greene Program at tinyurl.com/HonoringAnn.
Arrangements were by Compassionate Cremation Services, Clifton.