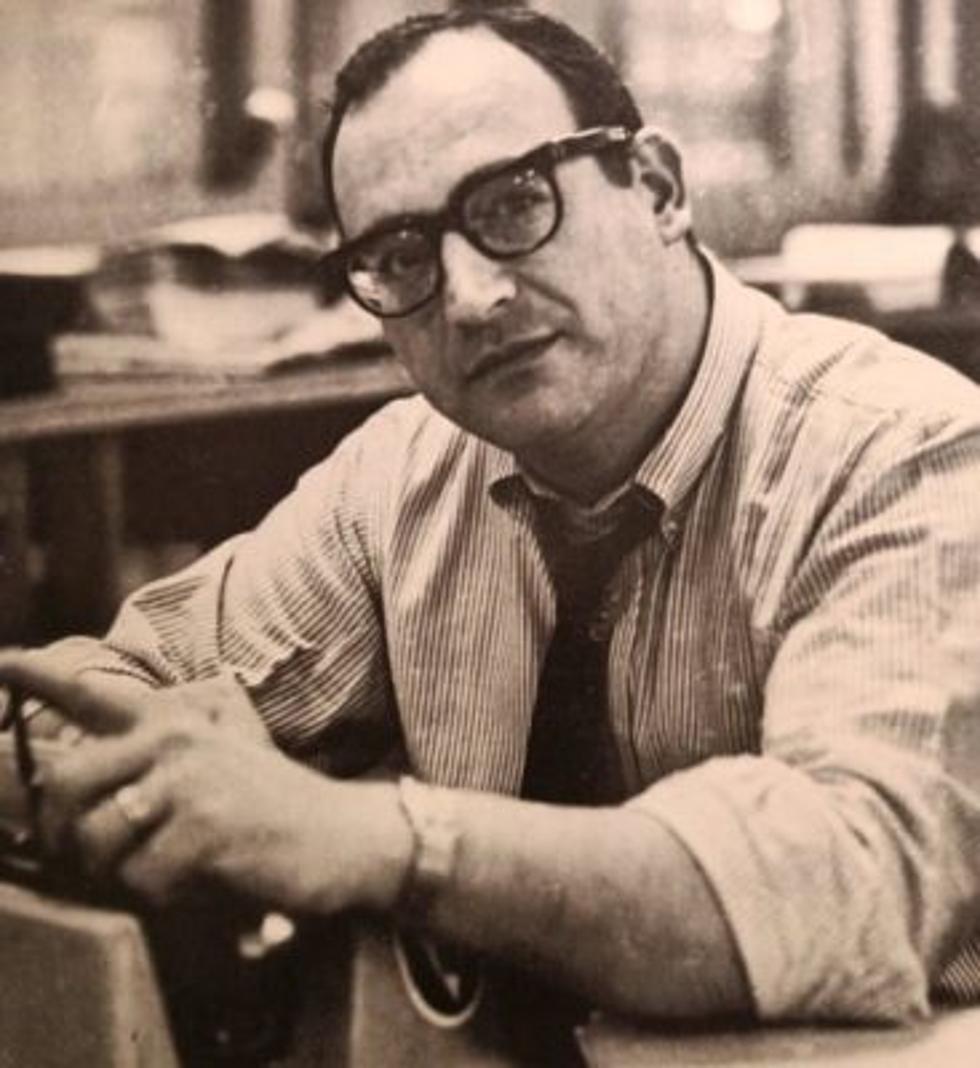 Obituary: Armand J. 'Fred' Ferretti
Armand J. "Fred" Ferretti of Montclair, an award-winning journalist best known for his work in The New York Times and Gourmet magazine from the 1970s to the early 2000s, died peacefully in his sleep on March 7, 2022. He was 90. 
Mr. Ferretti, whose career spanned a half-century and included work for newspapers, magazines, television and radio, was fond of saying that he did not care to be known as a "journalist" but rather as a constant, insistent reporter, a "curious voyeur" who traveled much of the world, gathered up bits of it, ate much of it, lived on occasion in parts of it and wrote about it with a sense of discovery.
His first encounter with the newspaper business was with The New York Herald Tribune, as a messenger out of high school. He worked his way up from copyboy to rewrite to police reporter to bureau chief for the newspaper's coverage of the 1964-65 World's Fair in New York. He was chief of The Tribune's city hall bureau in 1965-66. 
Mr. Ferretti remembered fondly his time on rewrite and would cite with pride his obituary of Edward R. Murrow, written on deadline; his full-page article describing in detail Lee Harvey Oswald's last day at large, and capture, after the shooting of President John F. Kennedy; and for being the sole writer on deadline of the stories of the riots that shook Harlem in the 1960s.
His time at The Herald Tribune was interrupted for two years by his induction into the U.S. Army where, in June of 1957, he was placed in charge of a press camp in northern Japan because of his reporting experience. 
When The Tribune ceased publication in 1966 Mr. Ferretti worked briefly as a contributor to Time magazine before joining NBC, initially as an editor, then as a correspondent and subsequently as producer of its 11 p.m. New York newscast from 1966 to 1969.
He joined The New York Times, where he would work for 18 years, in 1969. Born and educated in New York City, Mr. Ferretti earned his bachelor's in English literature from Columbia University while working at the newspaper.
Initially he was a media reporter and critic who covered television and radio for the cultural news department. He also served as a New Jersey state correspondent with a column titled "About New Jersey," and as a general assignment and political reporter.
In 1975 he became city hall bureau chief and covered the fiscal crisis in New York City, for which he and his team of reporters were nominated for a Pulitzer Prize. He was also nominated for a Pulitzer for his coverage of the Attica prison uprising in 1971.
During his years at The Times, Mr. Ferretti had an ancillary career as a freelance magazine writer. While writing for every section of The Times, he contributed articles to more than 70 publications including Esquire, Time, Playboy, More, Travel & Leisure, Food & Wine, Gourmet, Food Arts, Barron's, Metropolitan Home, Cosmopolitan, George, Seventeen and the Columbia Journalism Review.
In the 1980s, The New York Times began to change, adding new sections. In addition to his city desk assignments, Mr. Ferretti began writing for many of these sections, covering assignments that included contributing to the "About New York" Column, personal accounts of everyday New Yorkers, and occasionally writing a social column, "The Evening Hours." 
He was soon switched to the Living section, for which he wrote features about chefs, wineries, food and restaurants. These caught the eye of Gourmet magazine, which offered him his own column, a personal look at the vagaries of food and "those that abuse it," as he liked to say. It was entitled "A Gourmet at Large."
He roved periodically throughout Europe, Asia, the Middle East and India writing this column for 15 years after leaving The Times in 1986. He also wrote a weekly syndicated column for the Copley News Service called "Travels With Fred."
Mr. Ferretti was recognized by his colleagues and contemporaries at times over his long career, including receiving the New York Press Club's Heart of New York Award in 1977. 
He authored five books, all relating to his life and reportorial experiences.
Mr. Ferretti is survived by his wife, the author Eileen Yin-Fei Lo; two children, Christopher and  Stephen; a granddaughter, Elliott Ferretti-Gray, and a nephew, John Ehrlein (AnaLee), and their four children, Mia, Jack, Thomas and Elliott. 
He was predeceased by his sister, Grace Ehrlein, and brother-in-law, Jack Ehrlein, and his daughter, Elena. 
Arrangements were by LaMonica Memorial Home, Livingston.