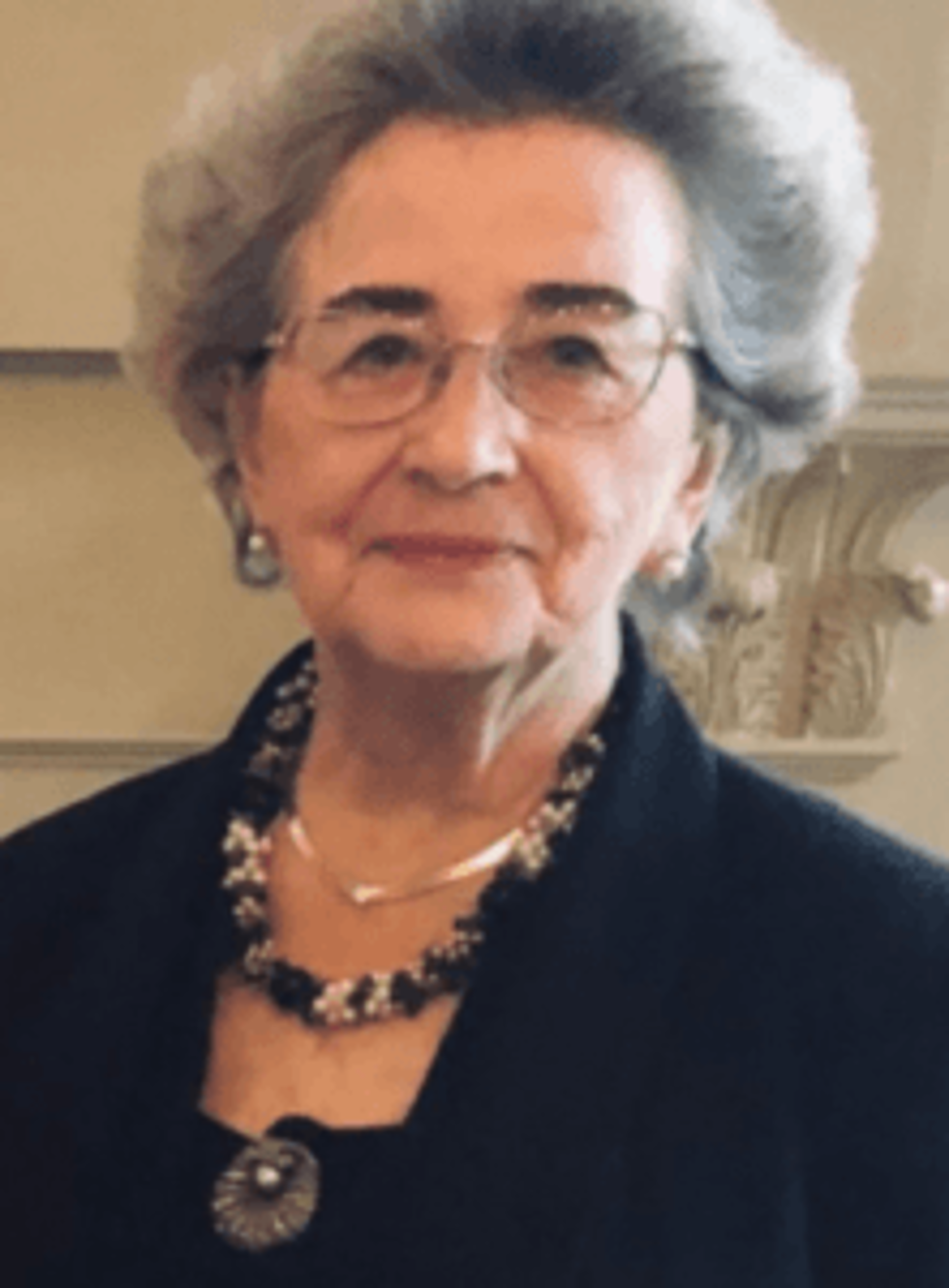 Community mourns Juliana Genevieve Belcsak, Rotarian, sister-city leader
Juliana Genevieve Belcsak, formerly of Montclair, a leader in the township's sister-city efforts and in the Montclair Rotary Club, died on Dec. 1, 2020, in Rock Hill, S.C., after a long battle with cancer. She was 83.
Born in Graz, Austria, she came to the United States in the mid-1960s and lived for a time in New York City. She, husband Hans and the family moved to Montclair in 1971, after falling in love with the township while visiting friends there.
Mrs. Belcsak soon became a driving force in the township's sister-city relationship with Graz, which started in 1950 and was Montclair's first such effort, and she remained active in Overseas Neighbors and related programs for four decades.
The township, in recognition of her contributions, last year renamed Graz Park, located along Bloomfield Avenue at Prospect Avenue, as Belcsak Graz Park. The Township Council, in a proclamation on Dec. 15, noted her many contributions and expressed its thanks and sympathies. 
The proclamation reads, in part, that Mrs. Belcsak "inspired and sometimes good-naturedly hectored those around her, making the initially thought impossible become not only possible but also remarkable. Juliana never asked more of others than she was herself willing to do..."
One of her chief interests was working with Montclair State University on yearly exchanges with students from Graz. The connections between the two towns also included planned visits by officials, and the exchanges grew to take in artists, scientists and musicians as well. 
Mrs. Belcsak's international interests and efforts, which ranged beyond her ties to Graz, found a channel in the Montclair Rotary Club, of which she served as president. 
Former Councilman Rich McMahon, who first met Mrs. Belcsak at Rotary functions, said in an interview last year that he "didn't know what her title was, but she was clearly in charge. When she spoke she was very gracious, rather funny and a little bawdy. She easily got everyone's attention." 
Alongside her international endeavors, she designed and implemented a program that helps children whose families cannot afford heart operations have them donated in full by Columbia Presbyterian Hospital in New York.
A publisher in her professional life, she was a caring and generous woman who loved volunteering and gave everything she could to anyone in need of help. She welcomed into her home a young girl from Kosovo who had lost her legs in the conflict there. The young woman  lived with the Belcsak family, graduated from Montclair High School and went on to earn a college degree.
In South Carolina, she looked forward every week to spending time preparing meals and distributing them to local families in need. 
She was typically gracious about the renaming of Graz Park in her honor, saying she was "embarrassed because I was given credit for work all of us members of Overseas Neighbors and the Montclair Rotary Club simply do because we believe in helping others, sponsoring the talents of our young people and fostering good international relations."
Mrs. Belcsak is survived by her daughter, Claudia Belcsak, nephews, Kevon Martis, Eric Martis and Christian Liebich, and a niece, Corina Liebich, and many grand-nieces and -nephews.
She was predeceased by her husband, Hans, and son, Henry.
Interment was in Montclair.