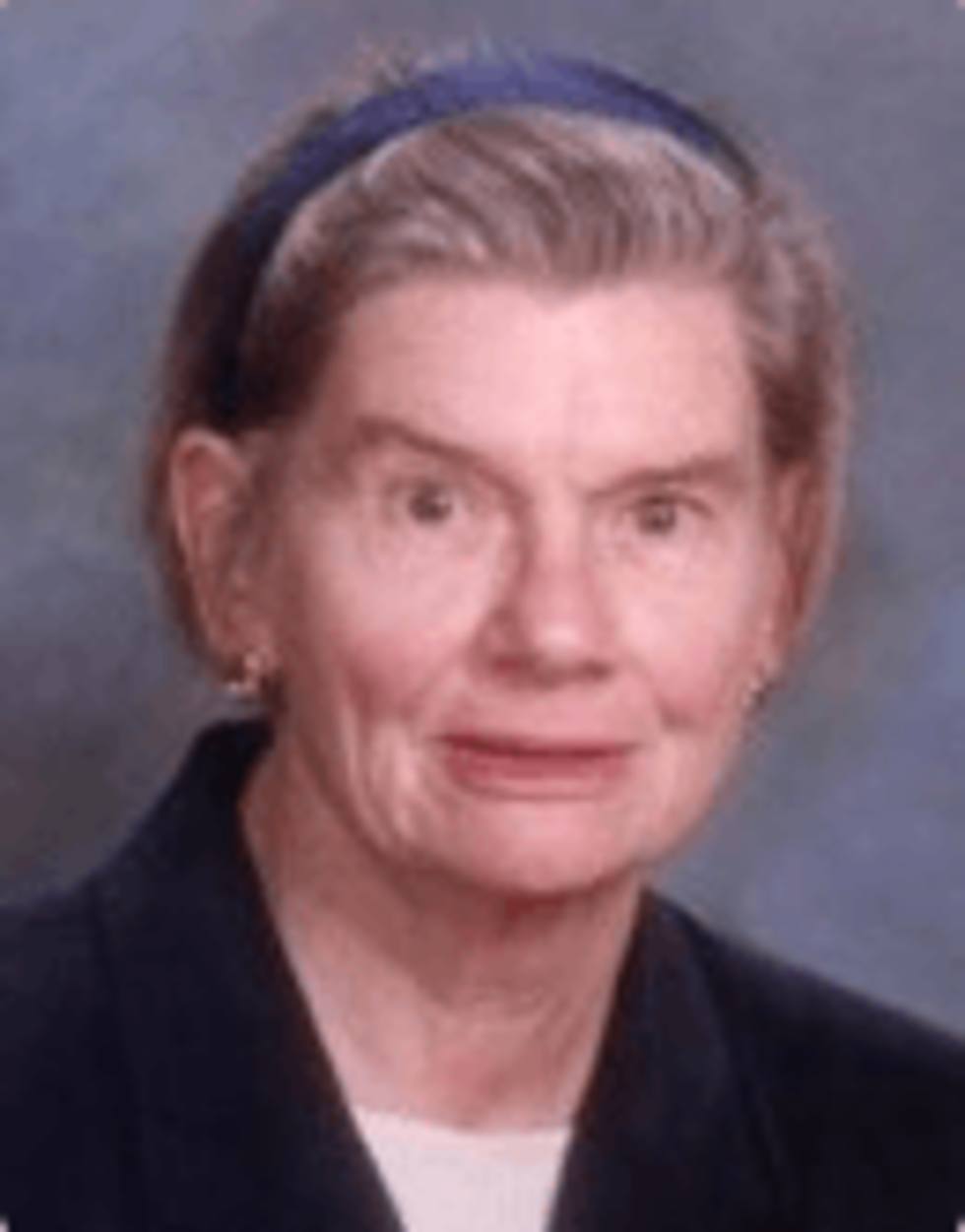 Obituary: Patricia Baker Koechlin
Patricia Baker Koechlin
Patricia Baker Koechlin, a former Montclair resident and former Montclair Councilwoman, died peacefully with family by her side at the North Hill Senior Community in Needham, Mass. on Jan. 28, 2020. She was 95 years old.
Mrs. Koechlin was born on July 18, 1924 in Chelsea, Mass. She was the daughter of Herbert and Mary (Cotter) Baker.
She was a 1941 graduate of Lowell High School, where she was class salutatorian. She graduated from Radcliffe College with a degree in mathematics in 1945.
She rowed on the first Radcliffe crew, which gained national recognition after the Harvard crew — apparently amused by the novelty of women rowing on the Charles River in 1945 — challenged Radcliffe to a race. A photograph of Radcliffe's crew appeared in the New York Times with this caption: "Radcliffe Girls Ready to Race Harvard Men." The Radcliffe "girls" won the race.
After her graduation from Radcliffe, she worked at the Department of Physical Chemistry at Harvard Medical School, where she met her future husband, Bernard Alphons Koechlin, PhD., who had come to Harvard from Switzerland as a postdoctoral fellow. They were married in 1948. In 1955, they moved to Montclair, where they raised their six children.
Her fourth child was born with Down Syndrome, after which Mrs. Koechlin became an advocate for the developmentally disabled. She chaired the Government Affairs Committee of the New Jersey Association for Retarded Citizens (NJARC) and the Essex County Unit of the NJARC. As New Jersey reduced the population in state institutions for the intellectually disabled, she chaired a state committee to advise the New Jersey Public Advocate on community placement of the intellectually disabled. She was appointed by the Governor of New Jersey to the Board of Managers of Woodbridge State School and to the Developmental Disabilities Council of the State of New Jersey.
She was a prominent activist and participant in local affairs in Montclair. She was an elected member of the Montclair Town Council from 1980-84, a member of Montclair's Planning Board from 1984-1992, a founding member of the Montclair Fair Housing Committee, and a Trustee of Montclair Community Hospital.
She was also a tireless and fearless activist for peace, women's rights, civil rights and social justice. In 1967, she and her husband were "testers" and witnesses in a precedent setting legal case (Gray v. Serutto Builders) where, for the first time, a victim of housing discrimination was awarded monetary compensation. Through her work with the League of Women Voters, she promoted democratic participation and greater fairness in New Jersey's tax code.
Mrs. Koechlin earned a Master's Degree in Mathematics from Montclair State College in 1977. She was subsequently employed by Roche Laboratories as a Senior Statistician.
In 1992, she and her husband moved to Rockport, Mass. She served on the board of New England Village in Pembroke, Mass., and on the Town of Rockport's Personnel Board, Finance Committee, and Rights of Way Committee.
She was an avid bike rider into her 80s. She loved to walk and hike, and she enjoyed the beauty of Cape Ann's forests and rocky shoreline.
She was an inspiration to her children, her grandchildren and to many others.
After 61 years of marriage, her husband died in 2010. She was also predeceased by her sisters, Hariot Deutscher and Mary Nelson.
She is survived by a daughter, Emily, of Takoma Park, M.D., and five sons Patrick (Julia) of Rye, N.Y., Nicolas (Catherine) of South Salem, N.Y.; John, of Pembroke, Mass.; Timothy (Katherine Joyce) of Montclair, N.J., and Carl Nagy-Koechlin (Beth Nagy) of Dorchester, Mass.; by six grandchildren Alexander Walzer Koechlin, Leah Walzer Koechlin, Mikael Sergey Koechlin, Rémy Ivan Koechlin, Joshua Lee Koechlin Nagy, and Julian Alphons Koechlin Nagy; by three step grandchildren Elisa Kelly, Nora Kirk and Benjamin Feldman, and by 10 step great grandchildren.
There will be visitation at Greely Funeral Home in Gloucester, Mass. on Friday, Feb. 7, and a funeral on Saturday, Feb. 8, at St. Joachim Church in Rockport, Mass. Burial at the Beech Grove Cemetery in Rockport will follow the funeral.
Contributions in Mrs. Koechlin's memory may be made to New England Village, 664 School St., Pembroke, MA 02359. Funeral arrangements are by the Greely Funeral Home. Online condolences may be given at www.greelyfuneralhome.com.