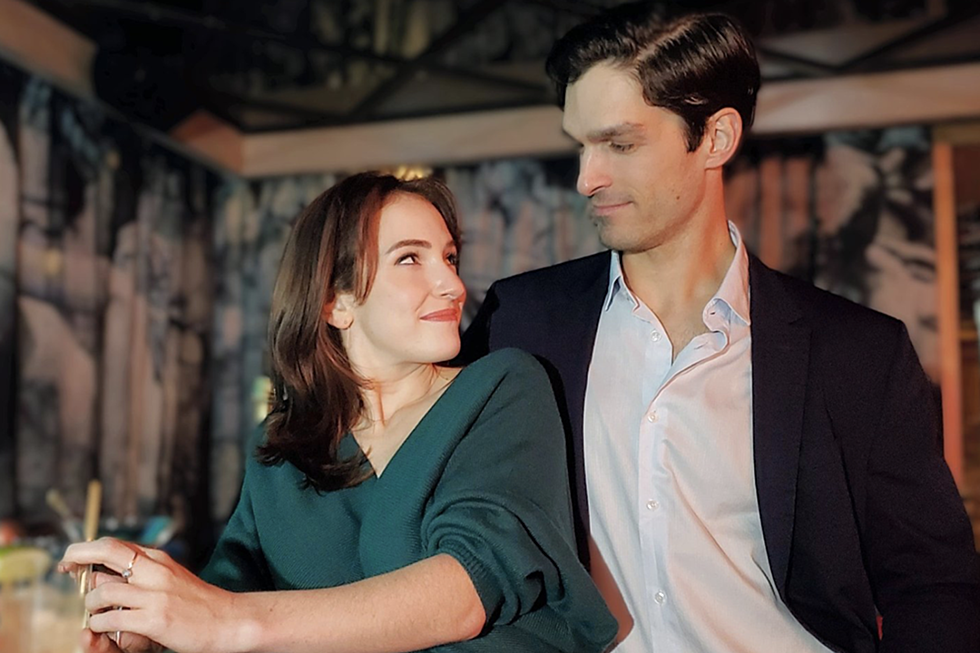 One night only: See 'Exposure Therapy' at Vanguard, help Montclair Local
Elena Ricardo and Paul A. Schaeffer perform for the next installment of "Broadway on Bloomfield" at Vanguard Theater. (COURTESY VANGUARD THEATER)
As part of Vanguard Theater's "Broadway on Bloomfield" series, Broadway stars Elena Ricardo and Paul A. Schaefer will perform their show "Exposure Therapy" for one night only on Tuesday, Dec. 7, at 7 p.m.
The special performance is in partnership the "Save Montclair Local" campaign — helping ensure Montclair has a strong, nonprofit community news organization for years to come.
Tickets at vtcnj.ticketleap.com are $30 a person at cafe tables for two or four, and food and drink will be available for purchase. When a patron buys a ticket, they'll be asked to make an optional (but very appreciated!) donation to the "Save Montclair Local" campaign. Donations in any amount are welcome.
The campaign recently hit an important milestone — surpassing the $230,000 Montclair Local set out to raise in the fourth quarter of 2021. That gives the nonprofit news organization room to operate well into late 2022 while it keeps progressing toward long-term financial stability.
To celebrate, Montclair Local invites some of its most generous donors — those who've given $1,000 or more in the past year (or who do at the time of their ticket purchase) — to join representatives of the newspaper at a wine and cheese reception starting at 6 p.m at Vanguard on Dec. 7. It's a very small gesture of thanks to just some of the many people who continue to make our mission of serving the Montclair community possible. If you're one of those donors, you'll receive an invite from the Montclair Local staff (and if you haven't, please let us know at membership@montclairlocal.news right away).
Save Montclair Local: Donate today
From Vanguard:
Paul A. Schaefer and Elena Ricardo love to sing just as much as they love each other. Schaefer regularly performs the title role in Broadway's "The Phantom of the Opera." Ricardo played featured roles in both "Beautiful: The Carole King Musical" and "Mama Mia." However, the thought of having an undeniably talented partner sitting out there and watching you conjures up all sorts of insecurities for the talented duo.
Ditch the couch and throw out the pills. These lovebirds are throwing themselves into the very thing that keeps them up at night — and all in front of you, dear audience! Schaefer and Ricardo will be singing songs from shows they've done and shows they've wanted to do, all in the name of conquering their fear and LOVE!
Vanguard Theater is located at 180 Bloomfield Ave. in Montclair. The theater is on the second floor and walking up stairs is required. Proof of vaccine, or of a PCR test taken within 72 hours of the is test is required. The theater is outfitted with a state-of-the-art air filtration system, and all surfaces and facilities are sanitized before every performance.
For more information, email info@dreamvtc.org.
And donate any time to help keep Montclair Local strong at MontclairLocal.news/donations. All donations of $120 or more include one year of membership and print delivery of Montclair Local.