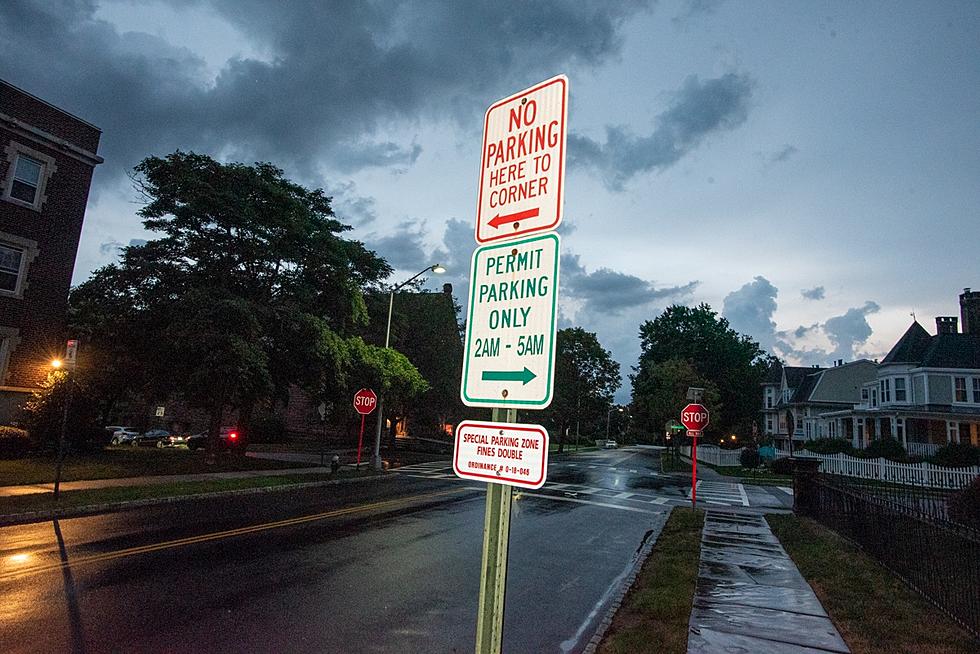 Parking ordinance tabled over residents' concerns
Doubling of parking fines are announced on new signs added along North and South Fullerton Avenues from Claremont to Hawthorne for township ordinance # 0-18-046
By KELLY NICHOLAIDES
For Montclair Local
Parking restrictions were tabled pending review following residents' criticism at the Dec. 17 Township Council meeting.
Council members Renée Baskerville and Robin Schlager motioned to remove the ordinance from the agenda after residents expressed concerns that it would exacerbate existing parking issues, especially on Nishuane Road and Parkway.
The ordinance would have prohibited parking at all times in the following areas: the north side of Fairfield Street, from North Fullerton to Montclair avenues; High Street and Nishuane Road west from Cedar Avenue to the town line and to Tichenor Place, respectively; Westview Road south from Grove Street to Fairfield Place; Windermere Road north and west from #9 driveway to where the cutout ends east around to Kenneth Road; Kenneth Road north from Windermere Road to Grove Street; the entire length of Brainard Street and Parkway south; the entire length of Haddon Place northbound; and the east side of Essex Avenue from Champlain Terrace to Frederick Street.
After being pulled, the Council will make changes before reintroducing the ordinance at a future meeting.
The proposed restrictions were prompted by the fire and police departments' determinations that parking on certain streets impedes the passage of emergency vehicles and can be detrimental to the safe and efficient circulation of pedestrians, bicycles and motor vehicles.
Fairfield Street resident David Rodgers said he was in favor of the decision on parking for one side of the street only in the area surrounding Watchung School.
"For years we've had a lot of cars overstaying the two-hour limit," he said. "Children maybe can't see the traffic due to cars parked on the that side and it creates a hazard with clogged buses trying to get down the street. In addition, since the street has been resurfaced, speed has increased on this cut-through street." Rodgers added that he thought the town should install speed humps along the street.
Another Fairfield Street resident called for no more parking restrictions, noting there is already no parking on the east side of that street, and two-hour parking on the west side.
Proposed restrictions on Nishuane Road were also scrutinized.
Parkway resident William Wallach said that 10 years ago, the Montclair Fire Department indicated that since hydrants were located on the north side of the street, residents of the seven homes on the street should park on the south side. Restricting parking on the south would basically eliminate all parking on Parkway, an area with existing parking challenges, he noted.
"Commuters park at the top of the street and there's a bottleneck of cars parking. It's premature to pass this ordinance when it affects parking this way," Wallach said.