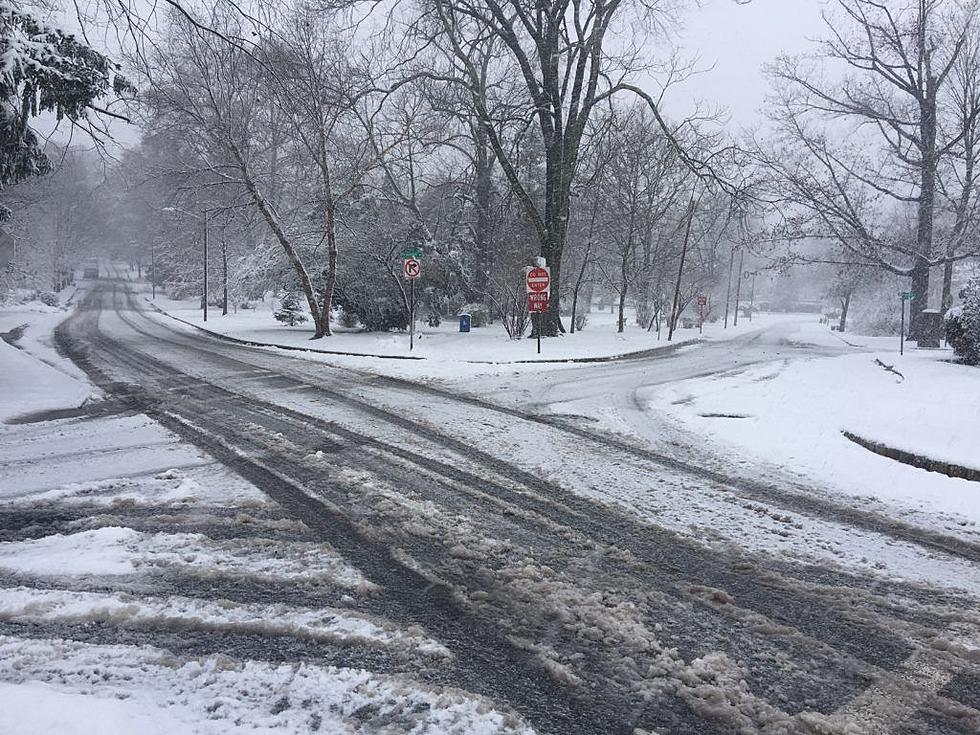 In brief: No parking on snow covered streets, clear sidewalks
Snow covered streets in Montclair.
ERIN ROLL
Police will be ticketing and towing vehicles parked on streets during  the snow, according to Montclair officials.
Residents may park their vehicles free of charge in municipal lots and decks until streets have been cleared of snow.
Local weather forecasts call for snow tonight, Dec. 2, into Tuesday morning with accumulations of 3 to 6 inches.
Residents are reminded that parking on snow-covered streets is prohibited by ordinance 327-25. The no-parking prohibition remains in effect for a period of 12 hours after snowfall has stopped in order to facilitate snow removal operations.
A notice will go out to provide vehicle owners a six-hour window for removing their vehicles from the lots and decks, once the streets have been cleared.
CLEAR SIDEWALKS
Property owners are required to clear the full paved width of the sidewalk or a minimum of 48 inches wide in order to ensure the safety of pedestrians using the sidewalks. In addition, property owners whose sidewalk leads to a crosswalk must remove snow and ice to provide a clear path of access to the crosswalk.
Residents and business owners are reminded not to undo Montclair DPW's clearing efforts by depositing snow from your property or sidewalks into the street. Not only does this hinder township efforts to keep roadways cleared, it is illegal.
Snow blowing and shoveling snow from walkways, driveways and sidewalks into the streets, plowing driveways into the streets, cleaning snow off of vehicles into the street is prohibited per township code.
Make sure your contractors are aware of the law when they clear snow from your property.
Township Code Enforcement officials will be writing summonses to those who disregard the ordinances.