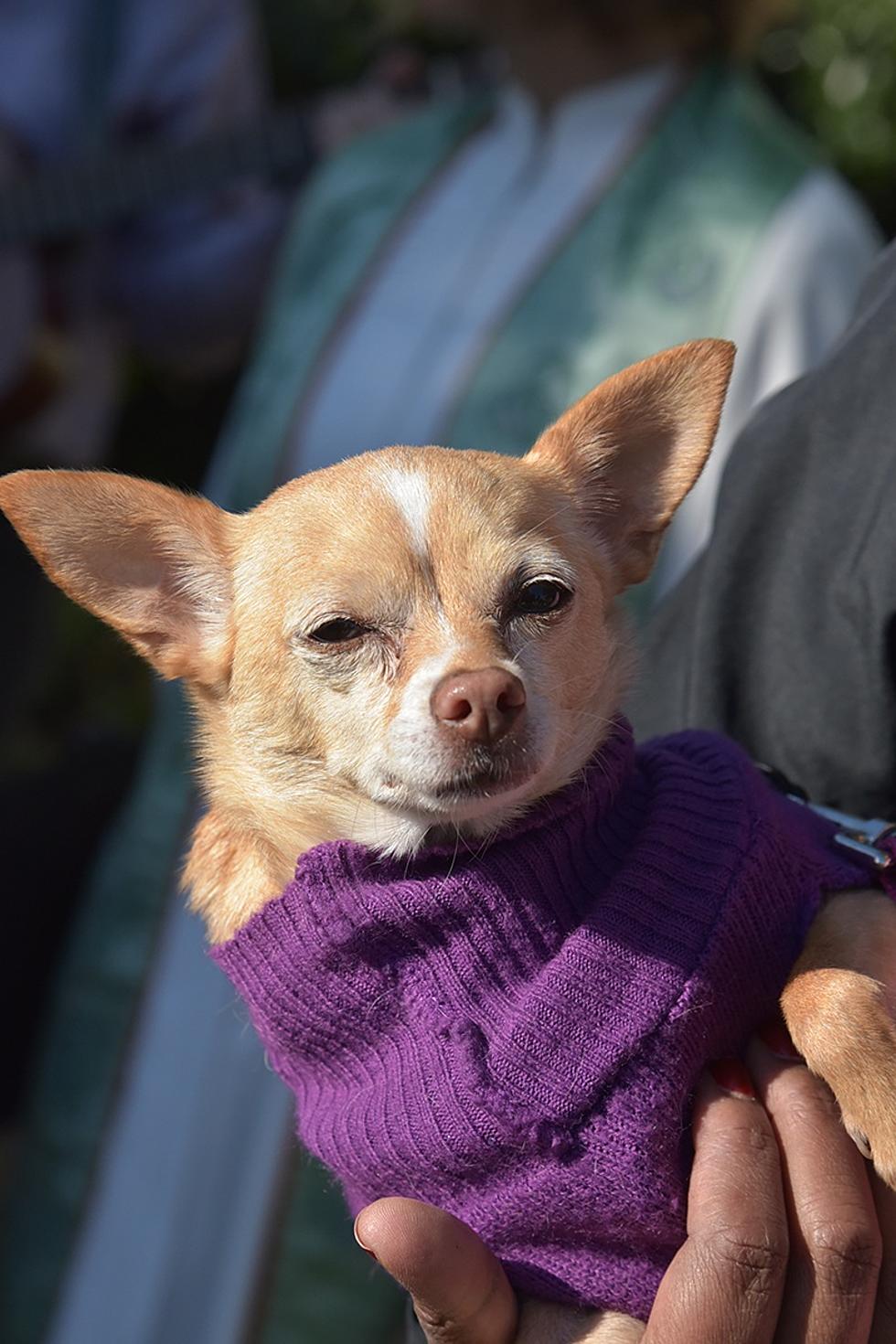 Photos: Blessing of the Animals
Zoey, 10, gets her blessing at UU Congregation of Montclair, Saturday, Oct. 5.
The Rev. Anya Sammler-Michael of the Unitarian Universalist Congregation at Montclair, writes that this Unitarian Universalist version draws from the inspiration of St. Francis of Assisi, to bring pets or pictures of your pets, or your dear stuffed animals, and take a moment to grieve the animals that have died, share our gratitude for the animals that make our lives better, bless the animals that make their home among us, and commit to treating our animals like partners, not things.
Additionally,  this year, volunteers from Orphaned Pets join the Blessing, accepting donations of adult and puppy small bite dry food, biscuits/treats, bleach, laundry detergent, paper towels, 13 gallon garbage bags, wee-wee pads, and gift cards for any pet stores. Go to: orphanedpetsinc.com