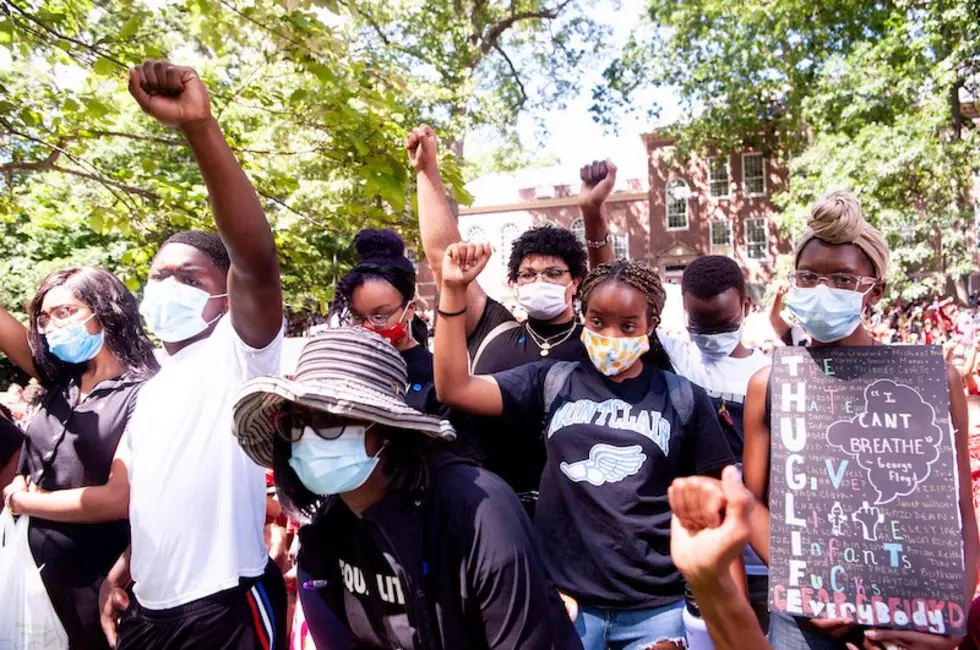 Photos: MHS Black Lives Matter Unity Walk
Black Lives Matter Unity March. KATE ALBRIGHT/FOR MONTCLAIR LOCAL
PHOTOS BY KATE ALBRIGHT/FOR MONTCLAIR LOCAL
On Sunday, June 7, more than 4,000 people came to Rand Park to join the student-led protest, The Black Lives Matter Unity Walk. Students wore red T-shirts that said BLM, for Black Lives Matter. The Montclair Police Department cooperated with the protest, blocking off one half of the road, with patrol cars riding ahead of protesters as they marched. 
The Black Lives Matter Unity Walk followed two others in town this past weekend: the Black Lives Matter Crack the Blue Wall Rally on Saturday, June 6, and the Montclair Education Association and Restorative Justice Montclair Mobile Protest on Friday, June 5.
Following speeches, the crowd split in two, one half marching to the South end, and one half marching uptown.
The students had a list of six demands being brought to the Board of Education to combat systemic racism in Montclair schools:
Desegregating classrooms and making sure students of color have the opportunity to be in AP classes;

More black teachers and leadership in the district;

Dismantling the Eurocentric curriculum; 

Mandatory teacher training on covert racism and cultural competency; 

Changing the culture. Establish a student task force against racism in the community and;

Busing in the South End.