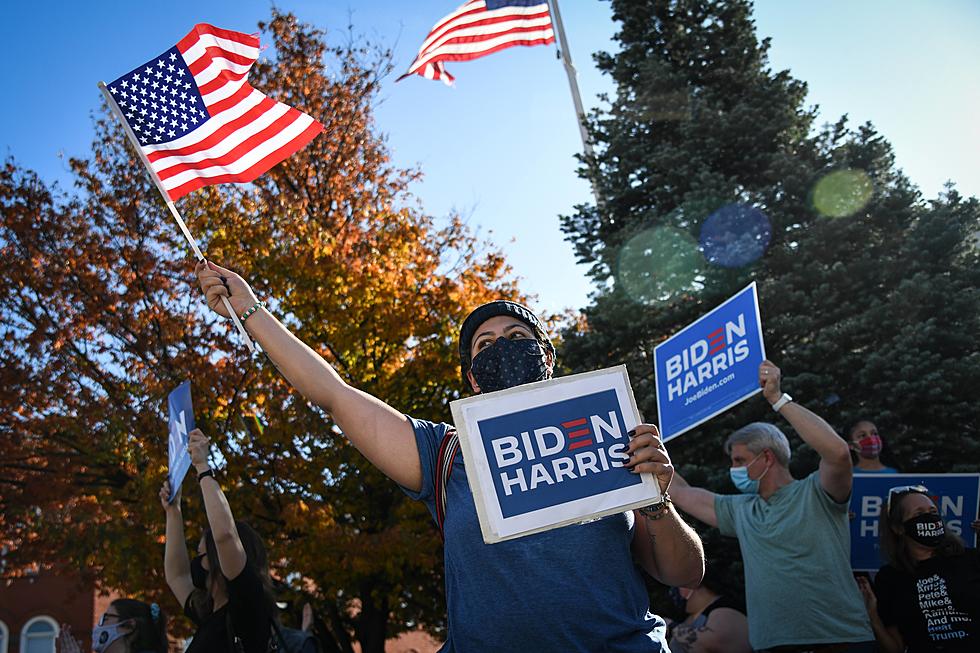 PHOTOS: Montclair erupts in celebration over Biden win
Halle Davenport celebrates Joe Biden's win at Church St. Plaza.
PHOTOS BY KATE ALBRIGHT
Montclairians took to the streets to celebrate moments after Democrat candidate Joseph Robinette Biden Jr. was declared the President-Elect and Kamala Harris named Vice President-Elect today, Nov. 7. After a five-day vote count, this morning at 11:30 a.m., news outlets announced that Biden, defeated incumbent President Donald Trump in the 2020 Presidential election.