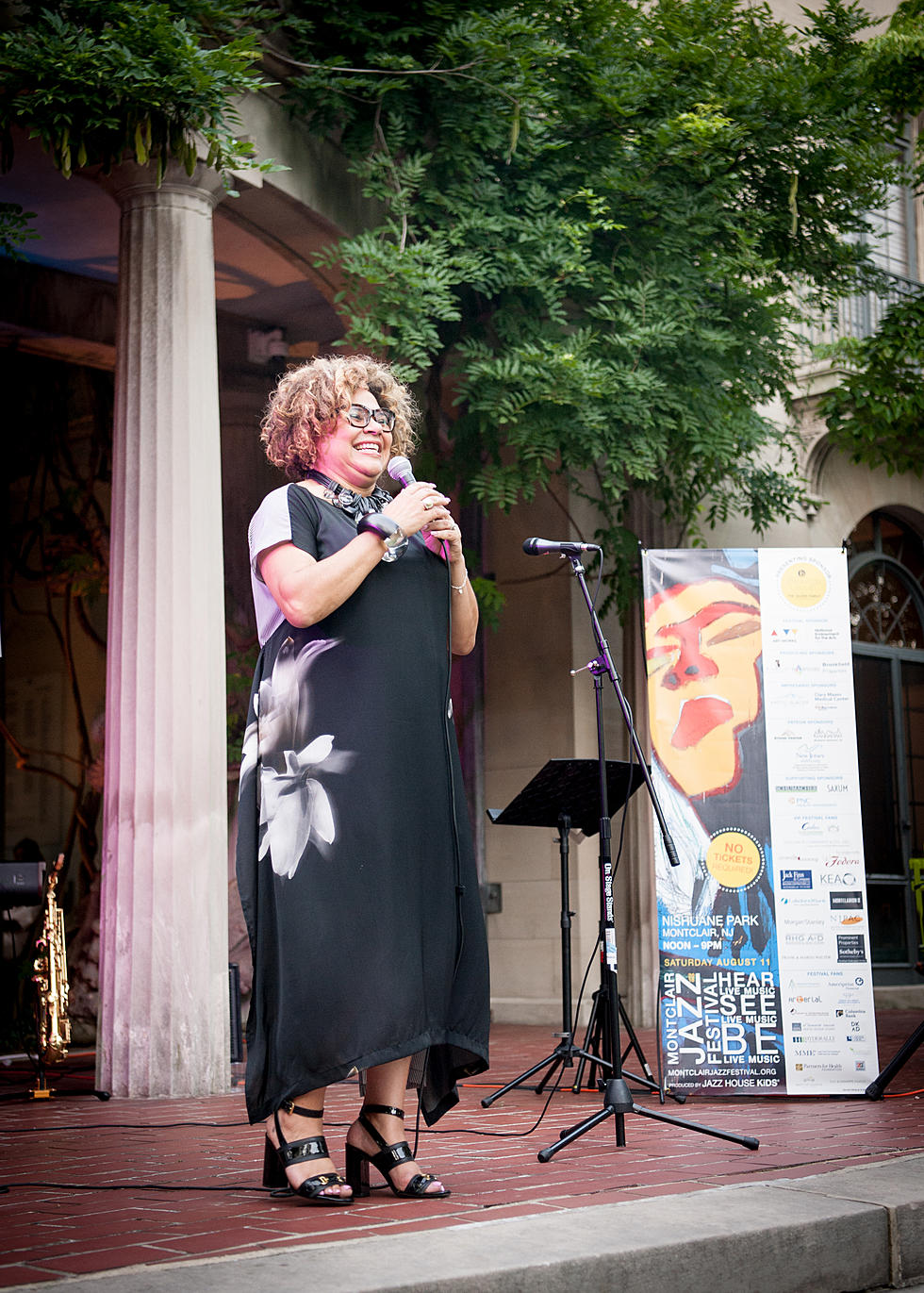 Photos: count-down to Montclair Jazz Festival
Melissa Walker performs.
PHOTOS BY KATE ALBRIGHT
On Thursday, July 19, the Montclair Jazz Festival, presented by Jazz House Kids, held its annual sponsor and artist mixe at Van Vleck House & Gardens, to spotlight the upcoming 9th annual Montclair Jazz Festival, which will take place on Aug. 11 at Nishuane Park. At the event, Jazz House Kids' President and Founder Melissa Walker highlighted some of the activities coming before the free jazz festival on Aug. 11, as well as describing the events of the festival itself. Jazz House Kids' combos performed.
On July 27, at 18 Label, Christian McBride will spin tunes at the 2nd annual  Annual DJ Brother Mister Old School Funk + Soul Dance Party; from July 30 to Aug. 10 a free lunchtime and evening summer concert series will take place at Montclair State University; Montclair Center will have music on Saturday, Aug. 4; and there will be a student jam at Ruthies on Tuesday, Aug. 7.  Tickets for DJ Brother Mister and more information about free community performances can be found at www.montclairjazzfestival.org.
This year's Montclair Jazz Festival will include eight-time Grammy winner Eddie Palmieri and his Afro Caribbean Jazz Sextet; Christian Mcbride and his band Inside Straight; Oliver Lake and his trio (fresh from the Newport Jazz Festival); The Royal Bopsters; The Jazz House Faculty Collective, celebrating the music of Slide Hampton.
READ: Music + food+ wine = jazz
READ: Photos: Montclair Jazz Festival (2017)
The Family Jazz Discovery Zone will again "greet our youngest beboppers with many activities curated by the Montclair Library, Montclair Art Museum and, this year, the YMCA," writes Jazz House Kids.
Actor S. Epatha Merkerson returns as Mistress of Ceremonies alongside WBGO host, Gary Walker.