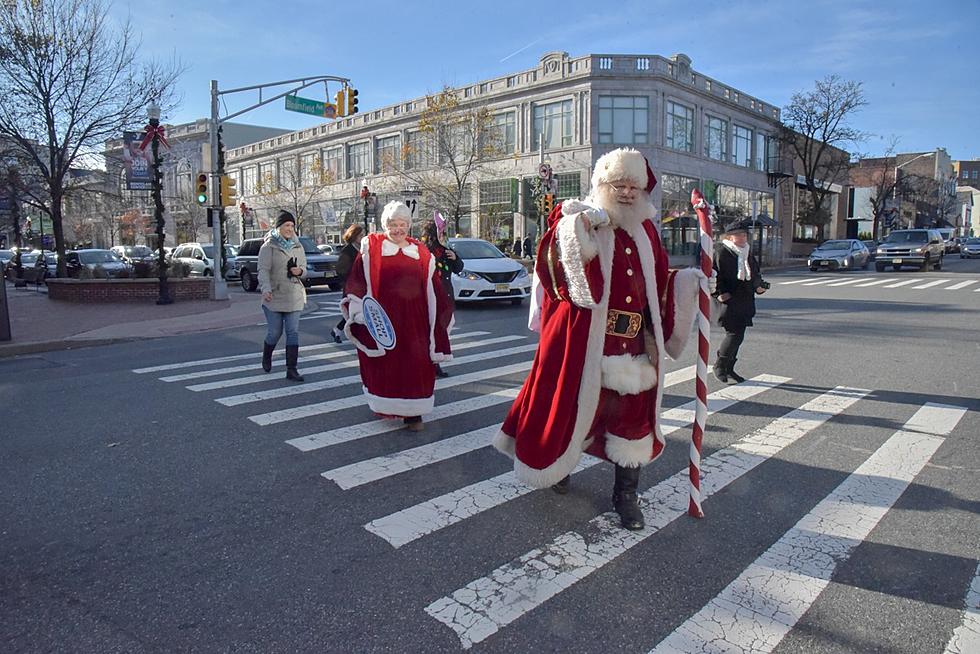 Photos: Small Business Saturday shopping in Montclair
Santa and Mrs. Claus stroll about Montclair Center BID visiting the participating merchants on Small Business Saturday
Holiday shopping is the lifeline for retailers, and the Montclair Center BID promoted the national annual Small Business Saturday (SBS) local holiday shopping with giveaways, lunch specials at restaurants in the area, some free parking at the meters, as well as appearances by the Kringles (Santa and Ms. Claus) and a social media scavenger hunt.
At least two local nonprofits added their own fundraising on Saturday, coordinating their efforts with the SBS traffic in the Montclair Center BID.
The Salvation Army launched its 'Shop Small Saturday' crafts fair this year. Arts, crafts, food and music filled the gymnasium in the Montclair Trinity Place Citadel, Saturday. The Salvation Army Facebook page stated they're "raising funds for our shelter, drop-in center, and feeding program and will share upcoming opportunities for you to volunteer in the community."
For the fifth year, there are three hundred evergreen trees at the Cub Scout Pack 12 Christmas Tree Sale fundraiser in the soon to-be-developed Church Street Parking lot. The remaining days of the sale are Fridays, Saturdays, and Sundays, until Dec. 15.