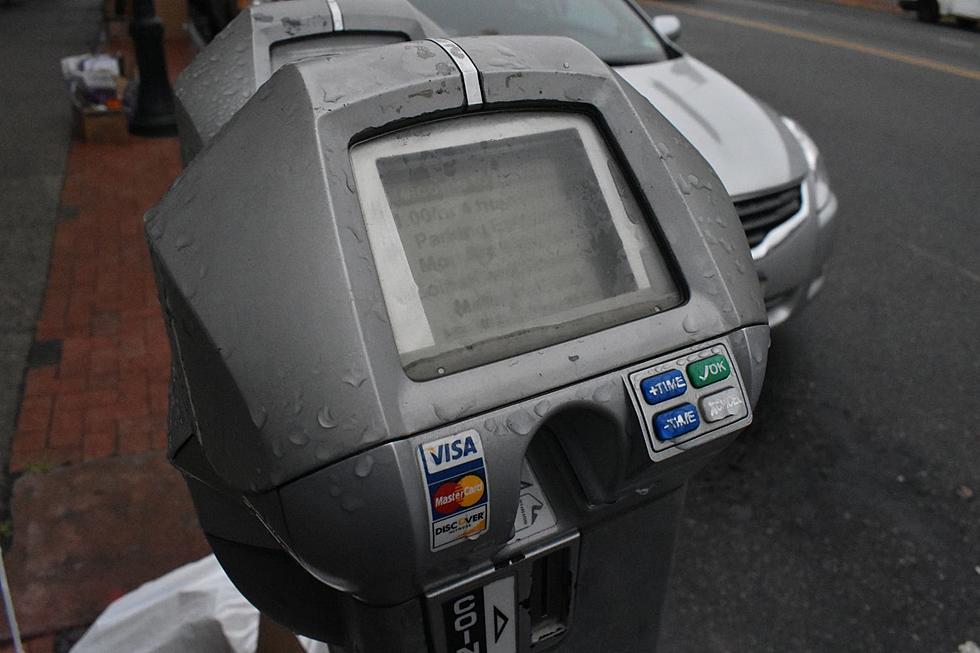 Plan to nix fines at broken meters fails
A proposal to eliminate fines for parking at broken meters while the town deals with fixing the mounting number of out-of-service meters was not passed by the council.
FILE PHOTO
By JAIMIE JULIA WINTERS
winters@montclairlocal.news
The Montclair Township Council Tuesday considered — and then nixed — a plan to stop ticketing drivers who park at broken meters. Instead, the township plans to combat the increasing number of dead meters by installing payment kiosks at lots throughout town. 
Officials say there are about 160 dead meters on any given day. 
Councilman Peter Yacobellis, at the Tuesday, Oct. 19 council meeting, presented an amendment to township's current ordinance, to waive fees and eliminating possible jail time for parking without paying at broken meters.
But no other council members seconded the motion, after Councilwoman Robin Schlager presented another plan by the parking authority to begin replacing meters at lots with kiosks.
Schlager said the plan is to eventually convert all lots to kiosks, which overall would free up 500 meter heads to be used as replacement heads. She also proposed a kiosk pilot program for street parking around Watchung Plaza and the South End. 
Deputy Township Manager Brian Scantlebury said he would start the rollout as soon as possible, but could not provide a timeframe. The township would begin with three lots: Grove Street lot, the lot behind the police department and the Maple Place lot. The switch at those lots would free up 80 to 120 meter heads.
Meters are sometimes jammed intentionally by vandals, and those repairs are fairly quick to resolve. But a parts shortage is delaying other repairs, officials said.  
Another newer problem: Parking meters throughout Montclair are currently 2G communication-based through Verizon, Township Communications Director Katya Wowk said. Cell service carriers have spent the last several years upgrading to 4G or 5G systems, and reducing or eliminating network capacity for 2G. The batteries are drained trying to connect to a service and failing.
Mayor Sean Spiller said the parking authority has raised concerns eliminating fines for parking at broken meters could lead to further vandalism. Schlager also raised a concern about motorists parking all day in spots with broken meters.
Yacobellis agreed the kiosk plan was good in the long term, but called the meter problem a crisis for Montclair, and said that the problem is now mostly due to a parts shortage and connection failures.   
"​​It is simply unconscionable to many of us that we fine someone for parking at a broken parking meter. Parking is challenging enough in town without the government making it more difficult with this archaic rule. This is a petty thing to do to residents, especially when it is not your fault that so many meters are broken," Yacobellis said. 
While Montclair, pre-pandemic, would see an average of about 60 to 100 malfunctioning meters a day, the parking authority has reported that the number of out-of-commission parking meters throughout the township has risen — up to 11% from the 4.5% reported in June. Yacollellis said he thinks that number is much higher. In his assessment, 80% of the meters on Walnut Street and more than half on Bloomfield Avenue are dead.
Some frustrated Montclairians say they drive around searching for open parking spots, only to find broken meters when they finally pull in. If they don't download and use the ParkMobile smartphone app, they risk tickets. 
Social media complaints have exploded on Facebook. People ask: What about the seniors in town who may not have smartphones, or who don't know how to download apps and pay through them? Why should I have to use an app if I am just running in and out? Why do I have to pay extra fees the app charges me just to park?
Some say they've tried to use the app by scanning in the QR Code on parking signs, but find it isn't associated with ParkMobile. Others say they try manually typing in the listed parkings zones but then receive error messages. Montclair Parking Utility superintendent Manny Germano told Montclair Local on Tuesday that he has been checking the app in different areas including Watchung Plaza and it seemed to be working, but that he would contact the vendor about error messages. 
Meter revenue has significantly dropped since the pandemic began. Pre-pandemic, in 2019, the township brought in nearly $1.4 million from parking meters. In 2020 during the pandemic, when meter fees were lifted from April until Nov. 1, the township collected $577,263. This year through August the township has brought in $676,659. 
An Oct. 15 request for a breakdown for those same years of how many tickets the township has issued for parking meter violations, or of revenue from those violations, has not yet been answered by the township. 
Montclair's 2G meters are systematically being sent back to the vendor so they can be upgraded to 4G by December 2022, Germano said. The township has also ordered 1,000 new batteries to serve as backups, Scantlebury said.
Some residents say they are so frustrated they have stopped shopping in Montclair.
BID Executive Director Jason Gleason said Montclair's figure of 11% is way above the industry standard for malfunctioning meters of 2%. The township's message that motorists either use the app or find another parking place when a meter is inoperable isn't working, he said.
The township has posted stickers on all 1,300 meters throughout town that warn motorists to pay or risk tickets, and include ParkMobile app instructions, Scantlebury said. 
The township had 40 broken meters repaired by the manufacturer the first week of October. It sent out another 90 on Oct. 9, Scantlebury said.
Yacobellis said for the short term, he is concerned about visitor experience especially during the holidays. 
"They come, they shop or dine, they get a ticket. ... They don't come back, and they tell someone about their bad Montclair experience. That's not healthy for our business districts and our town's reputation," he said. "I think it was a mistake to not address this issue as I see this as a crisis affecting our businesses, our residents and our town's reputation and just a simple matter of fairness."
Another resolution that would have extended two hours of free parking at every meter in Montclair for the holiday season to begin Nov. 1 instead of Nov. 27 failed, with only Yacobellis and Councilwoman Lori Price Abrams voting for it. Township Manager Tim Stafford said that pre-pandemic the township would lose $40,000 a month in parking revenue during the free holiday parking initiative. Councilman Bob Russo then suggested that the free parking begin Nov. 8, but that was voted down as well.