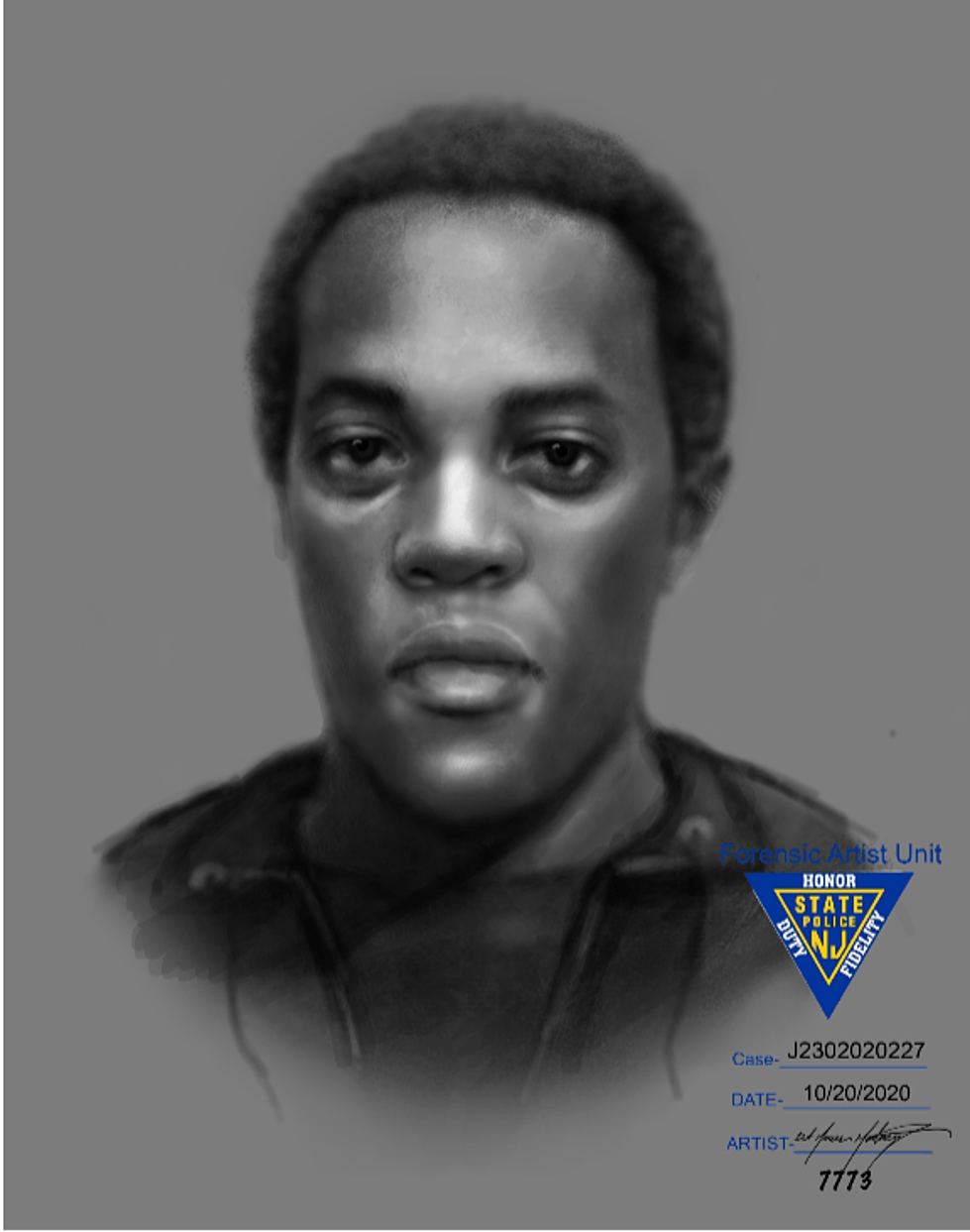 Police investigate two burglaries; one resulted in assault on teen
This composite sketch released by the Montclair Police Department shows a man alleged to have broken into a Hillside Avenue home on Oct. 19 and stealing items after assaulting a teenage girl who lived there.
By ERIN ROLL
roll@montclairlocal.news
Montclair Police are looking for a man who allegedly broke into a Hillside Avenue home and assaulted the 17-year-old resident demanding money on the afternoon of Monday, Oct. 19. 
In another incident on Saturday, Oct. 17, police said an intruder entered a Heller Way garage and stole a safe, rare cigars and about $20,000 worth of items stored in the garage.
Hillside
Officers were called to a Hillside Avenue house at approximately 3:27 p.m. after a 17-year-old girl told police that about two hours before she discovered an unknown man inside the house. The man demanded money, and when she did not comply, he physically assaulted her, police said. 
The girl's injuries were not life-threatening, and a family member took her to Mountainside Hospital, police said. 
A laptop and a cell phone were taken from the home. 
The girl described the man as a dark-skinned black male, between 5 foot, 10 inches and 6 feet in height, with a thin, bony build, large hands, large eyes, short black hair, and a gap between his front two teeth. At the time of the incident, the girl reported that the man was wearing all-black clothing, described as raggedy and dirty, and the man was wearing a standard green Army camouflage COVID-19 face mask. The mask fell down briefly, allowing the victim to see the man's teeth, police said. 
The man also carried a large backpack, with what appeared to be a hammer inside it, the teen told police.
The investigation is ongoing. Anyone with information is asked to contact Det. Joseph Anderson at 973-509-4707 or Sgt. Terence Turner at 973-509-4730. 
Heller Way burglary
Police are also investigating a residential burglary on Heller Way. 
On Saturday, Oct. 17, a Heller Way homeowner reported that his attached three-car garage was entered some time and all of his vehicles were entered. 
The missing items from one vehicle are a golf bag containing a custom set of 14 golf clubs, valued at $3,000, and a shopping bag containing brand new men's dress clothes, pants and pullovers, valued at $2,000. The remaining vehicles were rummaged through. The intruders also stole a black Sentry safe containing approximately $3,000 in cash; seven pairs of men's footwear and sneakers valued at approximately $300; seven pairs of Oakley sunglasses valued at $200 a piece; and two brown wooden custom humidors, valued at $500 apiece, containing approximately 600 to 800 aged cigars valued between $5,000 and $10,000. 
Anyone with information is asked to contact Det. Joseph Anderson at 973-509-4706.