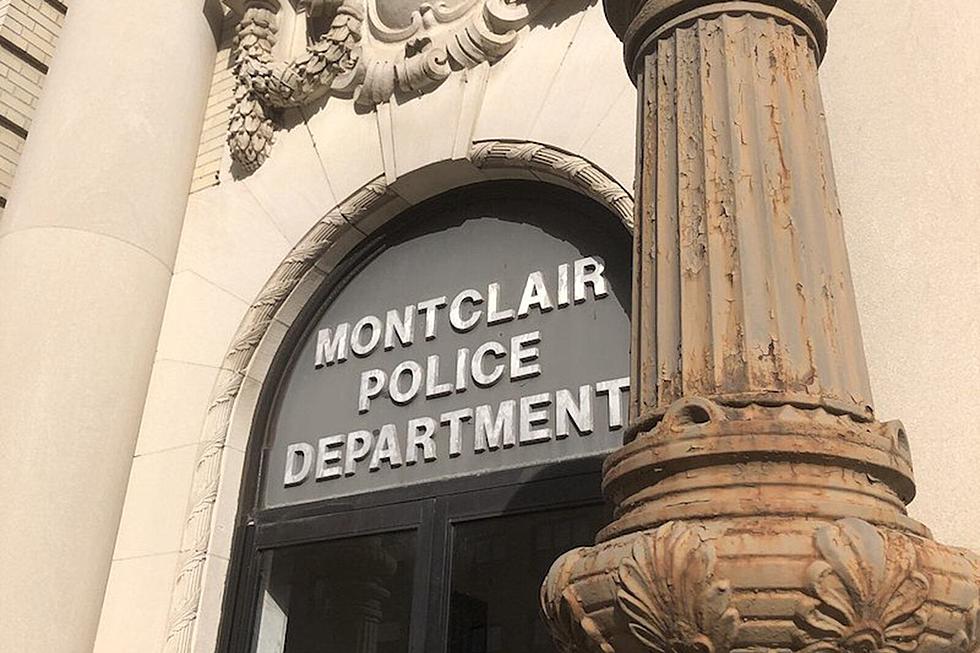 Police remove more stickers from white supremacist group
Montclair Police Department (FILE PHOTO)
On April 13, someone reported seeing an "America First Patriot Front" sticker affixed to a stop sign on Prospect Terrace, police said.
An officer responded and removed the sticker. Police have said they're investigating the repeated appearance of the stickers, connected to a white nationalist group, as bias incidents. They were also discussed in a forum Mayor Sean Spiller held in March, about bias incidents in the township. Spiller said at the time the group's message has no place in Montclair, "known nationally as one of the foremost progressive American communities."
The Southern Poverty Law Center describes the organization as "an image-obsessed organization that rehabilitated the explicitly fascist agenda of Vanguard America with garish patriotism. Patriot Front focuses on theatrical rhetoric and activism that can be easily distributed as propaganda for its chapters across the country."
The same SPLC report describes Vanguard America as a neo-Nazi group that was involved in the "Unite the Right" rally in Charlottesville, Va., on Aug. 12, 2017.
The following additional activity has been reported by Montclair Police in their weekly blotter:
DWI
Friday, April 16 — A 31-year-old Monmouth Junction resident was charged with driving while intoxicated following a single-car motor vehicle accident on Mount Hebron Road.
Shoplifting
Wednesday, April 14 — A 50-year-old Newark resident was charged with shoplifting from the CVS Pharmacy on Claremont Avenue after employees observed her take approximately $97 worth of beauty products from store shelves and leave without paying. She was located several blocks away.
Suspicious activity
Monday, April 19 — An Orange Road resident reported that she was outside on the balcony of her apartment when she saw three unknown males attempting to gain entry into vehicles parked in the adjacent parking lot. The resident yelled out to the males, who immediately fled on foot toward Plymouth Street.
Thefts
Tuesday, April 13 — A vehicle owner reported that her parked vehicle had been entered on Hartley Street between 6:30 p.m. and 7:15 p.m., and that a wallet containing several credit cards had been stolen. The owner later received alerts that her cards had been used at the Bloomfield Avenue Exxon and for a Paypal purchase.
Wednesday, April 14 — An Oak Place resident reported that a package containing $1,700 worth of clothing had been stolen from her porch. Tracking information revealed that the package had been delivered on March 24.
Wednesday, April 14 — A 2009 Honda CRV that had been reported stolen from Montclair on March 25 was recovered, parked and unoccupied, by the New Jersey State Police in Newark.
Sunday, April 18 — A 2019 BMW X6 was stolen from the driveway of an Orange Road residence. The victim reported that he last saw his vehicle at 7 the previous night.
Warrant arrests
Tuesday, April 13 — A 55-year-old Montclair resident was charged with contempt after officers investigating a dispute on Hawthorne Place discovered an outstanding warrant for her arrest.
Friday, April 16 — A 45-year-old Newark resident was placed under arrest after officers discovered open warrants for his arrest following a motor vehicle stop on Lincoln Street.
The police blotter is based on information provided to Montclair Local at the discretion of the Montclair Police Department, and reflects events as described by the department. It may not reflect the complete scope of police activity. Any descriptions of wrongful activity are merely allegations, and any persons mentioned in the blotter are presumed innocent until proven guilty in a court of law. The MPD encourages anyone who wishes to report criminal or suspicious activity, or who has information pertaining to an ongoing investigation, to call 973-744-1234. In an emergency, residents are urged to call 911.