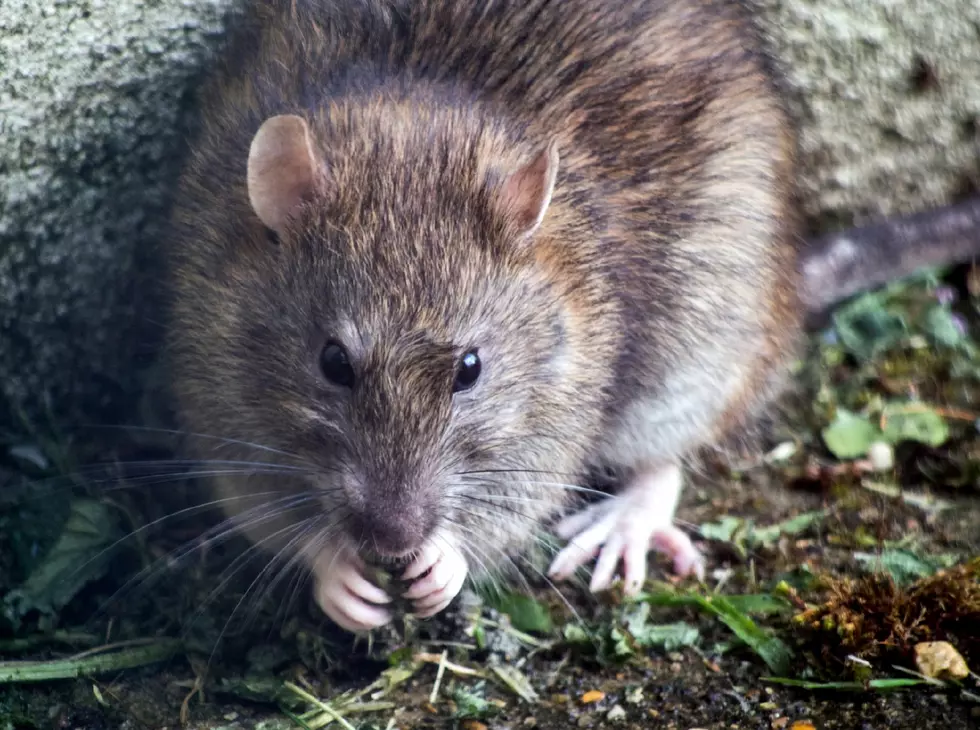 Rat sightings rise in Montclair
BRETT JORDAN VIA UNSPLASH
A lot has changed since the beginning of the COVID-19 pandemic. Working from home has become a new normal. Eating outdoors at restaurants or cooking family meals at home has become more common. Stores have closed and others are being built. The population has settled into changes that have been constructed to better fit a post-pandemic lifestyle. However, these world adjustments and life changes that may have been made to better suit human needs may also be contributing to an unforeseen consequence – the rise of rats. 
Since 2020, rat sightings have been witnessed at an all-time high throughout many towns in the Northeast. According to a 2020 study, restaurant-dense regions in New York saw an increase in non-emergency 311 calls about rat sightings. In Montclair, a similar pattern is emerging. 
Montclair has seen about two times the number of reports of rat sightings this year, said Robert Jernick III, a Registered Environmental Health Specialist (REHS) for the township. 
"Pre-pandemic to now, I mean, it was a whole different world," Jernick said. Although Jernick cannot confirm whether the actual rat population has doubled or not in Montclair, he said sightings "definitely increased quite a bit. To put a number on it, I can't, but I'd say the reports doubled." 
At Montclair's Hawthorne Towers, located at 36 Hawthorne Place, residents said the number of rat encounters they had this July were intense. 
"When I saw them, I flipped out," said Stu Zakim, 12-year Hawthorne Towers tenant. "That's the last thing I thought I'd be seeing in the backyard here. It was like they were taking over the property." 
Zakim said he had never seen rats at Hawthorne Towers until this year. He said this year, rats were "running around behind the pool" and that residents could "hear them fighting throughout the day."  
The property previously had a number of privately owned gas grills located by the pool area of the residence, Zakim said. In the summer, tenants had a barbecue tradition. After property management received a number of rodent complaints, an inspection was held finding some possible correlations to the issue.
"Following an inspection of the area, management and an inspector identified two factors that could be contributing to any such activity," management stated in a July 22 building management notice to residents. "The first is that tenants who use their grills are not always properly cleaning up after themselves. The second is the storage of grills that are no longer in use." 
This notice immediately prohibited the use of any grills on the property, other than four charcoal grills provided by the building.
Zakim agrees that the use of grills may have played a role in the rat sightings. However, he said another probable reason for the rat sightings at Hawthorne Towers could have been related to the trash of the synagogue, B'nai Keshet, which is located next door. Zakim said the synagogue has a trash bin that recently experienced a significant problem with rats. 
"There are a lot of rats that were living under their dumpster,"  Zakim said. "They found nests and all kinds of stuff." 
However, once the rodent issue was discovered, an exterminator was called as well as  Montclair's Board of Health.  "B'nai Keshet really acted promptly on getting an exterminator to clear out all the nests and things that were on their property," Zakim said
Disposal of trash is something the township's health department takes very seriously. "Any complaint that we get, we try to be as proactive as we can," Jernick said. 
This year, Montclair, has had significant concerns with residential trash. The spawning of rats in unusual areas could be the result of residents' adjustments because of the COVID-19 pandemic, said Michael H. Parsons, a research scholar and urban rat expert. 
"When things started shutting down, the rats lost access to their usual food sources," Parsons told The New York Times in a recent interview. "Our habits determine how many rats are in our area. All those aromas coming from garbage bags, the litter and crumbs — those are enough to get the ball rolling."
He added, "We have to change the way we think about how we take care of our neighborhoods, and we'll be able to get rid of the rats."
Jernick said there are many ways trash is disposed of in Montclair. "You can have a building with hundreds of different residents, and they're all putting the garbage out in a different way," he said. 
When it comes to commercial garbage, Jernick said violators who improperly dispose of their trash first get a warning. Then, he or another inspector returns to the site anywhere between 48 and 72 hours later. If the trash is not properly disposed of, violators receive a notice of violation. If they fail to follow proper instructions, a court summons is issued. 
"First, when we're aware of a problem, the parties are notified that there is a problem," Jernick said. "They have to address it within a certain time frame depending on how bad it is and how quickly that can be rectified. It has to be done as soon as possible in most cases, and if they fail to do that, they get a summons to appear in court, which has happened numerous times."
According to Jernick, the number of summonses and notices of violation distributed in the town have significantly increased within the past year or two.
Although it's easy to blame the rise of rat sightings in town directly on the trash, Jernick said it is just one of many contributing factors.
"Their main thing is to find water, harborage and food," Jernick said. "So, if they're not finding it where they usually do, they're going to search wherever they have to go to find the food source, spot to nest and, of course, finding water sources. All these little pieces – like the food source moves, or the volume of the food source changes, drought, weather patterns, vibration from construction, loss of habitat, their nesting – these are all little pieces that just seem to be coinciding in different areas around town that's contributing to the increase in sightings." 
Jernick said Montclair residents who experience an encounter with rats or other rodents are advised to report the sighting immediately to the township. Residents can also visit the township website for rodent prevention tips.